Try Replicon Demo: Get Everything You Want To Know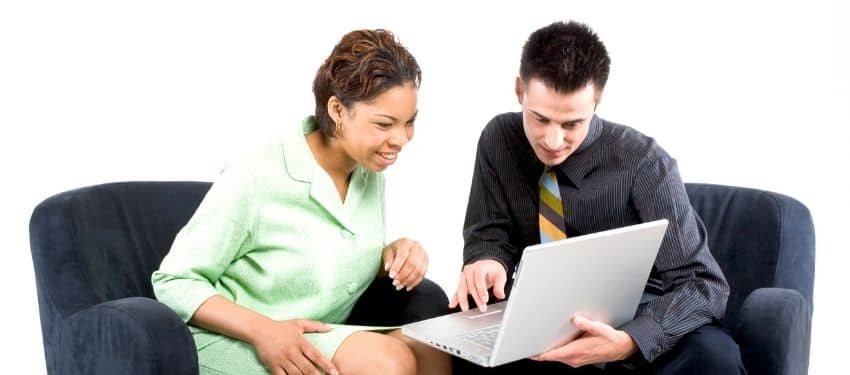 Before getting into detail about the features of Replicon software, let's take a look at the value Replicon adds to your company's time tracking and management. Replicon software is appropriate for any size business. Whether you have a small or large company, the software will perform as expected. The software enables you to keep track of your staff and their productivity, undoubtedly the most crucial aspect of any company.
As mentioned above, enterprises of all sizes can benefit from Replicon's end-to-end time management software and services. It records, analyses, and optimizes your company's time management, the most crucial asset for increasing profitability, productivity, and employee satisfaction.
Replicon software allows businesses to connect time spent to outcomes generated and treat time as a valuable asset. Companies may harvest time and events from anywhere, on any device, and link them to systems, software, apps, and other technology using this software.
You can customize it to a company's needs due to its comprehensive capabilities, flexible interface, and substantial integrability. Businesses can pick and choose tools that best suit their needs from a suite of nine solutions – five for project coordination and four for time monitoring – with pricing ranging depending on the module.
If you're thinking of picking it as your following time management software, we present the core features Replicon demo offers you.
Features of Replicon Software:
Workable Timesheet Product:
The Replicon software suite is a collection of automated time-tracking applications. There are also sections for TimeBill, TimeCost, TimeAttend, and TimeOff in this product. These services allow your firm to keep track of project time in addition to the ability to monitor all billable hours. You can manage staff, projects, customers, and invoicing with convenience.
Edge point is the all-in-one control of cost and billing with timely reviews and updates of project progress.
Unified Project:
It provides a unified project, costing, and reliable solutions that deliver trustworthy access to your company's project progress, cost, and resource information from a single platform.
As a result, you can monitor expenses, control projects in real-time, and match resources with the right expertise to the suitable projects, ensuring on-time delivery. It also gives you the flexibility to manage attendance, resource availability, and costs.
What you enjoy is the agility to manage complex work structures keeping view of the budget with appropriate allocation of your resources and their utilization, which Replicon software provides.
Configurable:
Replicon software makes it simple to use the platform for all your company requirements. As it is customizable, you can change workflows to meet your specific needs. Thus, using Replicon timesheet software, you can help your firm through its features to verify, cleanse, analyze, evaluate, and apply the proper workflows to your time information. Also, providing a built-in compliance and rules engine to ensure data is error-free and ready for processing.
Integrable:
Furthermore, you can use connectors or web services to exchange complete project time data with your ecosystem. You can connect your company to any system that meets your requirements. As a result, sharing crucial employee time data with your ecosystem to enable project pricing and billing is quite simple, saving time and effort. You can create custom integrations depending on the business requirements using prebuilt connectors or the Replicon software's web services API.
Analytics:
Replicon software has value for your firm by providing analytics to act proactively and take measurements.
You can get real-time insights about projects, people, and other time-related variables using Replicon software. You have a configurable reporting engine that you can use to report on project data as needed. The best part is you may have all of these metrics and insights right in front of your sight on your dashboard. Business metrics and scheduled reports are available, a unique tool for getting detailed and accurate analytics.Replicon cost on monthly subscriptions pricing depending upon the module. Products may include an initial number of users and a per-user fee. However, pricing for customized products can be inquired from the seller.
Easy to use:
The simplicity of any software you choose is undoubtedly among the essential features. However, Replicon software is straightforward to utilize for any company. When it comes to implementing the software in your workplace or business, it helps you be fully operational efficiently. So, because Replicon software is simple to use and requires no high-tech literacy, you will most likely become familiar with its functionalities on your first use. The software's interface allows you to switch between functions conveniently and access all its components. Overall, the user interface greatly simplifies the operation of Replicon.
Replicon Reviews:
In the market and among its users, Replicon reviews stand as a trustworthy time tracking and management software. Providing a good platform for time tracking and client invoicing, which you can even handle through both mobile and web both, Replicon software reviews get 4.5/5 ratings from more than 500 verified users. It is establishing its credibility as a money-valuable software.
Replicon Pricing:
Replicon cost on monthly subscriptions pricing depending upon the module. Products may include an initial number of users and a per-user fee. However, pricing for customized products can be inquired from the seller. A 14-day free trial is available from the company, which we highly encourage you to use before taking a final decision because getting yourself a first-hand experience of Replicon software is more trustable.
However, Replicon pricing is quite economical. It starts from $5.00/ per month for each user. But the prices vary as per your customizations and needs. So, you can pick the functions you want, and you only pay for them. Seems quite budget-friendly, right?
Is Replicon Right Choice?
It brings us to the conclusion of our Replicon study. If you're considering whether or not to invest in Replicon software, we're here to assist you in deciding. We recommend making a list of all the features you need to have in a project management software and then comparing if Replicon can fulfill those requirements.
We further recommend that you check different reviews of Replicon reviews specifically of your field to determine whether the software will be valuable to you in the long run.
Browse by Category