Video Game Cheat Codes Enhance the Gaming Experience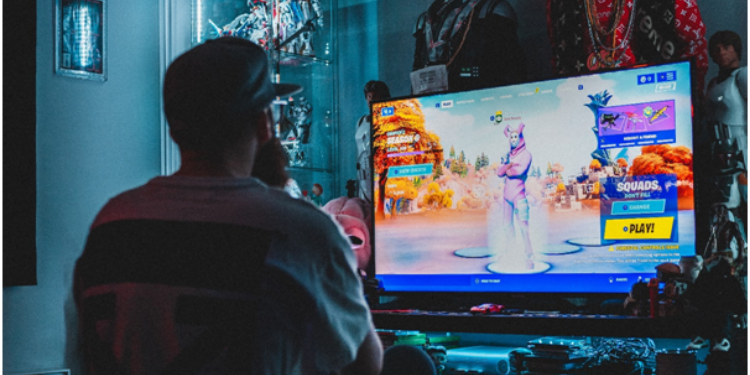 The evolution in the video gaming industry is enormous in recent times. The gaming industry brought some of the online games that are full of life. These games compel the users to continue gaming for infinite time. The games have changed in a way that there are immersive games in which the gamers can actually act. The three-dimensional world of gaming allows the users to be dive into the game and be real. Yet these games get tougher to reach the goal thus there are some of the cheat codes in the games that can make the players complete the game and also sometimes help them win.  At GameCheat.codes the users can find thousands of cheat codes that help them to clear the stages in the game.
What Are Video Game Cheats and Cheat Codes?
Video Game Cheats and Cheat Codes refer to button combinations or passwords that cause specific events or effects in a video game. There are cheats that give you unlimited ammunition for guns, raise your health, turn you into a different character, and much more. The input of cheat codes is done with a gaming controller or computer keyboard.
Cheating in video games refers to the usage of various methods to get an advantage by making the game easier than it should be. Cheating may also be accomplished using software bugs; depending on how widely known the bug is, this may or may not be deemed cheating. Let's assume that you are playing a game and you want to get through it faster and finish the stage you can use software hacks that will let you complete the stage by improving your game in different ways like the ones mentioned earlier.
What is a Cheat Device?
A cheating device is a hardware or software device designed specifically to assist players in entering cheat codes or otherwise altering game content. Game Shark, Code Breaker, and Action Replay are some of the most popular examples of it.
Online gaming penalizes players who use cheat devices or cheats in general and can even ban them from logging in.
Are Cheat Codes Safe to Use?
Millions of players around the world have access to cheat codes, and they are generally safe to use. Upon manually entering a cheat code (for example, invincibility), a section of the game's built-in code is activated, causing a specific result.
It's important to be extremely cautious however when you are enabling a cheat code. It is especially dangerous to use those that require you to download files because only the creator of the additional code knows what happens when it is used. And when you use them without proper knowledge you might get into adverse events.
Furthermore, utilizing any code, whether it's manually entered or via a patch, may cause your game to become unstable and prevent you from saving your progress.
What Video Game Platforms Use Cheat Codes?
Even though it may seem like cheating to use a cheat code during a video game, cheat codes are extremely common among gamers. Often, games include cheat codes merely for the sake of including them, with some delivering bonuses and enjoyable components in addition to progressing the game's primary quest.
There have been several games that have become well known for their cheat codes, which can add a lot to the experience if the player can figure them out. Examples of the games that have the most cheat codes making the game thrilling are:
Sims 4 – Gamers can alter the weather, add pregnancy cheat codes, advance in their games faster, and even use cheat codes to avoid death.
Goldeneye 007 – If gamers came across the codes, they could unlock extra levels, infinite ammunition, all weapons, and even invisibility mode.
Tekken – It's great that you can get new fighting arenas, clothes, and even characters, thanks to cheat codes.
Almost every video game platform created, whether it's a console or computer, can use a cheat code in one form or another for example cheats for She Will Punish Them HD Remastered game can be activated by saving the file by pressing [End] + [Page UP] and to close it repeat the sequence.
Cheat Codes
KILL ALL
SUICIDE
SELF INJURY
ADD 5000 EXP
ADD EXP TO ARMY
ADD 1000000 GOLD
ADD 5000 GOLD
ADD 5000 CRYSTALS
Although the cheat codes take you through the level they can spoil the fun so use them wisely.
Browse by Category