What Are The Best Different Types Of Perfumes?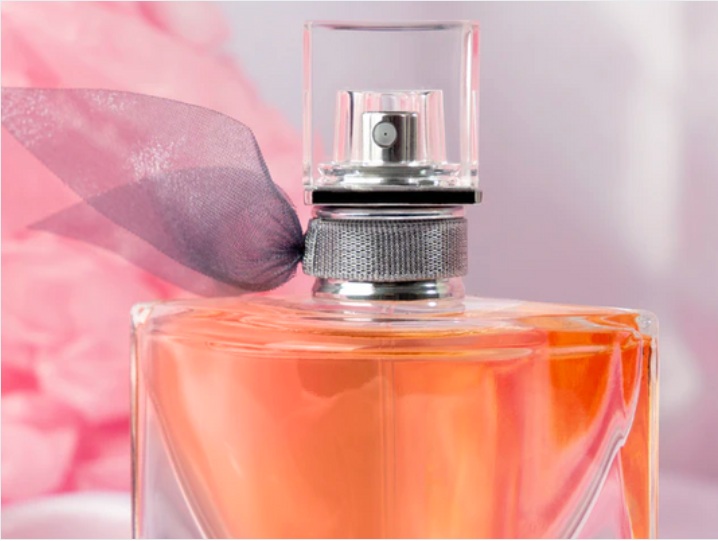 In my childhood days, I have heard so many stories from my grandmother related to scents. My grandmother used to believe that each of the women on this earth has its natural fragrance, Due to which Male get attracted towards them.
But, in today's time as there are many options available in the market, they prefer to purchase and use scents according to the occasion. It is believed that perfume was first used nearly 4000 years ago. Let's find out what are the best different types of perfumes available in the market today.
But before moving further I think a question might be popping in your head. What is a Perfume? Perfume is a blend of fragrant oils and aroma compounds extracted from flowers and spices, giving a pleasant smell to one's body.
Best Types Of Perfumes
Perfume fragrances contain aspects of different families. The family classification is an initial point to define a perfume, but it does not characterize it. Let's study the eight different types or categories of perfumes below. Take a look at the following points to know more about perfumes.
1. Floral
Floral covers a wide part of the category of the different types of perfumes. Jasmine and rose are the perfume world foundation stones. They are found in the heart of every fragrance creation. In addition to this, tulip perfume is also widely used.
Floral is considered a romantic and sweet-smelling fragrance. Most of the time, they usually have a single note or a mixture of different notes. The floral fragrance's considered classic choices for those who want the feminine touch.
2. Citrus
As it is clear from the name that this type of perfume offers a tangy feel, these types of perfumes have the essence of citrus. This type of fragrance is considered to be perfect for a person with bubbly nature. These fragrances are derived from lemon, lime, mandarin, and tangerine.
Many people feel that the citrus fragrance tends to give a refreshing feeling, especially in the morning time. These are considered to blend well and give women a very refreshing feeling which is very soft and can be worn with ease.
3. Woody
Fragrances that give you a crisp and dry wood feel are considered woody fragrances. These fragrances contain the essence of Cedarwood, Sandalwood, Vetiver, and Patchouli. These fragrances are considered very relaxing and give a soothing feeling. These fragrances sometimes refer to the unisex and female categories. It gives you a classical and strong feeling and the majority of corporate workers use these perfumes.
4. Oriental
This type of perfume is a perfect mixture of earthy and musky scents. Usually, oriental perfumes are composed of some basic ingredients which are musk, animalistic base, and amber. If you want to grab the attention of people or seduce someone, then this type of perfume is top on the list. If you are going on a special date or romantic dinner with your partner, then you must choose oriental perfumes.
5. Fruity
These types of perfumes are widely popular due to their pleasant fruity fragrances. The fruity perfumes are the perfect mixture of fruity and spicy notes. These types of perfumes are perfect for a romantic outing with your partner. You can easily find perfumes with berry peach, apple, mango, and any other juicy fruit fragrance perfumes in the market.
The fragrance of fruits cannot be obtained naturally. The manufacturers derive these fragrances synthetically. The fragrances which are synthetically derived do not mean that they are harmful to the skin. Well, it is based on the process of formation of fragrance.
6. Green
If you are going to a casual event, then wearing very strong perfume is not a good idea. The green fragrances are perfect for normal daytime events. The green fragrances usually consisted of the scent of green leaves or newly grown grass. Usually, the green perfumes are unisex and preferred by sportspersons. Usually, the green perfumes are mild and recommended to be worn on normal day events or casual occasions.
7. Oceanic
These types of perfumes resemble the scent of clean linen or fresh mountain air. The oceanic type of perfume is a new of its kind. If you are going for a job interview or any official meetings, then the oceanic type of perfumes are perfect.
8. Spicy
The spicy perfumes are those that produce scents like spices in the kitchen like ginger, cardamom, pepper, and many more. These types of fragrances are considered luxurious scents. This category of perfume is alluring and capable of attracting people around you. This type of perfume is perfect for casual events and family get together.
Final Words:
These are a few basic categories of perfumes. You should understand the basics of perfume to select the right one. You should not wear the same perfume for different occasions.
Browse by Category