What Are the Best Options to Replace Missing Teeth?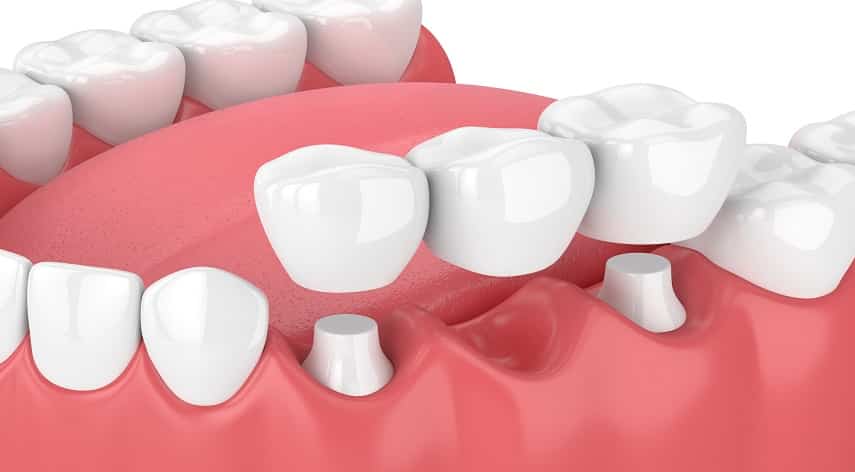 Every day, people suffer from tooth loss for a variety of reasons. Whatever the cause, you may be wondering about the right way to replace missing teeth. The good news is that both of these options are a good way to fill in the gaps where natural teeth used to be. Each has its pros and cons.
If you're eager to learn more about how to replace options for missing teeth, simply keep reading. In this guide, we'll share some of the best options you have when it comes to replacing lost teeth.
Full-Arch Dental Implants
Full-arch dental implants are an advanced treatment utilize multiple strategically placed dental implants to support a full arch of dental prosthetic. This means that you can have most of your teeth replaced using as few as four implants.
The Full-arch dental implants work well for individuals who have had multiple missing teeth, are looking to replace all of their teeth, or have had uncomfortable dentures which have caused difficulty eating and speaking.
Dental Implants
Dental implants are the best options to replace missing teeth. They are surgical-grade titanium posts that are directly implanted into the jawbone and act as an artificial tooth root.
Many dental offices now offer same day dental implants reducing the need for multiple visits and improving dental health overall. Same day dental implants benefits anyone who needs an immediate or emergency teeth replacement.
Dental implants provide a stable and reliable foundation for implant-supported restoration like a crown, bridge, or denture.
Fixed Bridges
Fixed bridges are a procedure that involves attaching a crown to the adjacent teeth and affixing it in place. This bridge is then held in the mouth, allowing the wearer to chew, smile and talk as normal. Fixed bridges look and feel natural and can last for many years.
Fixed bridges don't need the removal of healthy teeth and can help maintain the alignment of the remaining teeth. The costs associated with fixed bridges may vary depending on the size and number of missing teeth.
Implant-Supported Dentures
Implant-supported dentures involve the placement of four to six implants in the jawbone to provide support for a full set of dentures. The implant posts act as anchors in the jawbone and keep the dentures securely in place even when speaking or eating.
The dentures are easily snapped into place and removed with the help of clips and precision attachments. The nature of the implants means that the dentures can be removed for cleaning and to allow for the ongoing maintenance of the implants.
Dentures
A dentist typically makes a mold of your mouth and creates a plate that fits snugly over your gums and holds artificial teeth in place. They are removable and easy to care for, while they help restore the ability to eat, speak, and smile normally.
The best denture options are the ones that are customized to each patient and offer the most natural-looking teeth. You can choose from a variety of materials such as:
acrylic
chrome cobalt
lightweight metal frames
Missing Teeth Replacement Options to Fit Your Need
In conclusion, the best options for replacing missing teeth are dependent on affordability, the number of teeth being replaced, and personal preference.
From dental implants to bridges and dentures, there is a replacement option to fit all needs. If you are considering getting dental work done, reach out to a qualified dental professional today to find the right option for you!
If you find this article educational, make sure to browse our blog for more interesting reads.
Browse by Category