What Are the Causes of Toothache and How Are They Treated?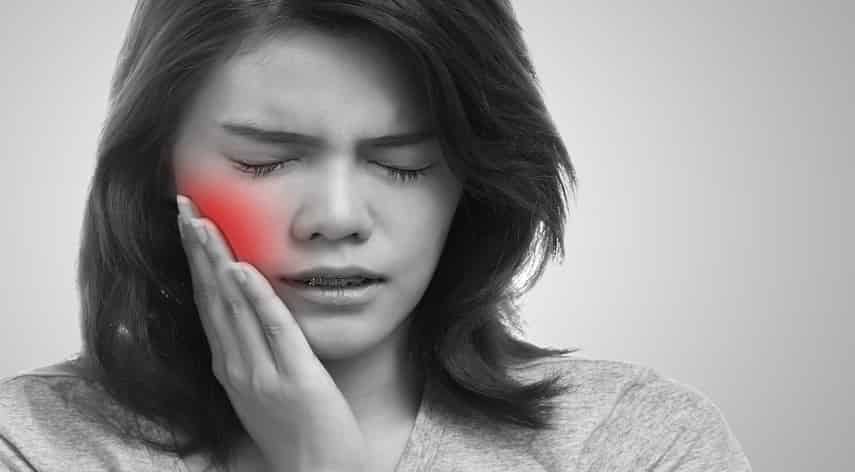 Did you know that 3.5 billion people are impacted by oral disorders?
Imagine your head to the dentist, and they discover a cavity. Now imagine something even worse; imagine the pain in your tooth intensifies with every chew.
A toothache is one of the worst pains you can feel. This is why you need to know what the causes of toothache are and how they're treated.
We're here to inform you of some of the most common toothache causes and how to deal with a toothache. We hope this changes your life and saves you a bit of pain.
Gum Disease
Gum disease is a significant cause of toothache. The primary reason is plaque, a bacteria-filled film that builds up along the gumline. Plaque can irritate the gums, leading to inflammation, redness, and soreness.
Over time, plaque can cause the gums to start separating from the teeth, creating pockets of bacteria which further trigger the gum disease-causing even more discomfort. Treatment for toothache related to gum disease typically involves thoroughly cleaning the gums and teeth to remove the plaque and restore healthy gum tissue.
Antibiotics may be prescribed if the infection has spread to the roots of the teeth. Good oral softness and habits are also necessary to maintain healthy gums. If the damage to the gums is severe, more invasive procedures such as pocket reduction may be required to restore the gums to good health.
Wisdom Teeth
One of the most common causes of toothache is wisdom teeth. Wisdom teeth are third molars that usually appear between the ages of 17 and 25. They often become impacted due to a lack of space in the jaw or become infected due to overcrowding or poor oral hygiene.
Treating wisdom tooth pain includes antibiotics to treat any infection, removal of the wisdom tooth, and if needed, surgery. If the pain is only mild, over-the-counter anti-inflammatory medication such as ibuprofen can help reduce the swelling.
However, it is essential to get an accurate diagnosis to identify the cause of your toothache and to ensure the best treatment plan to alleviate the pain. You must visit your dentist for further evaluation and advice if the pain persists.
Abnormal Bite
Abnormal bite is one of the causes of toothache and is caused by misalignment of the teeth, which can be inherited or caused by habits such as thumb-sucking or grinding the teeth. It can lead to excessive wear or damage to the enamel, sensitive or aching teeth, gum recession, and decay.
Treatment is based on the severity of the misalignment and often involves orthodontics or dental restorations. Orthodontics can help realign the teeth and correct the bite.
Dental restorations may help protect and restore the teeth, including crowns, inlays, and composite resin fillings. Other treatments can involve fitting a night guard or splint to reduce the strain on the teeth while sleeping.
Regular visits to the dentist are essential in monitoring the bite and treating any tooth decay.
Bruxism
Bruxism is a condition that is characterized by teeth grinding or clenching, which can lead to toothache. Causes of bruxism include:
Medications
Stress
Caffeine
Alcohol
Smoking
Presently, there is no definitive cure for bruxism. However, lifestyle and stress management can effectively alleviate the severity of bruxism and associated toothache. Treatment may include wearing night guards or splints to prevent teeth grinding and psychotherapy for stress-related toothache.
Additionally, medications such as muscle relaxants and antidepressants can help reduce teeth grinding and alleviate the pain associated with bruxism. If you experience a root canal infection, find an emergency dentist to treat it immediately.
Injury/Trauma
Injury or trauma to the teeth is a common cause of toothache. Injury to the teeth can be caused by any trauma or contact, such as chewing hard items, grinding teeth, a sudden impact such as a fall, and sports-related injuries. Teeth can become broken, cracked, or dislodged, and this can cause pain, discomfort, and even infection.
Treatment depends on the extent of the injury and may include a filling, root canal, dental crown or bridge, or even complete extraction. Minor injuries can sometimes be treated with antibiotics and proper oral hygiene, but more severe damage often requires professional intervention.
Prevention is always the best remedy, so wearing a mouth guard when playing contact sports is essential, as is avoiding complex chewing objects and practicing proper dental hygiene.
Abscessed Tooth
An abscessed tooth is a type of toothache caused by a bacterial infection. The infection, which can occur in the tooth's pulp, causes a pus-filled sac to form within the gums and eventually break through the surrounding tissue.
The primary causes of an abscessed tooth include extensive tooth decay, periodontal disease, and dental injury. Other potential causes include tooth trauma, poor oral hygiene, fillings that are too large, and certain medications.
Treatment options for an abscessed tooth depend on the infection's severity and extent. Generally, treatment involves a thorough dental cleaning, a root canal procedure, or tooth extraction.
A course of antibiotics or drainage and cleaning of the abscess may be recommended for milder cases. Home care measures such as applying a cold compress and saltwater rinses may also help reduce pain and swelling.
Tooth Decay
Tooth decay is a common cause of toothache. When bacteria builds up on teeth, it produces a corrosive acid that can erode tooth enamel over time. As the enamel continues to be weakened, the nerves and inner layers of the tooth are exposed, and the pain can intensify.
Regular brushing and flossing can reduce plaque buildup and help prevent cavities and tooth decay. A diet low in sugary food and drinks is also recommended to protect the teeth from further damage.
To sum up, a toothache can be caused by tooth decay or gum disease, and brushing and flossing regularly and a healthy diet is recommended for prevention. For treatment, professional dental help is essential in diagnosing and providing a personalized treatment plan most suited for the patient.
Understanding the Causes of Toothache
The most frequent causes of toothache are poor oral hygiene, cavities, infection, and trauma. Thankfully, most toothaches are quick and easy to treat. Rinsing with warm salt water, taking over-the-counter pain medications, and flossing regularly can provide relief and prevent future pain.
For more helpful tips, check out our site today.
Browse by Category