What is the Average Cost of Long-Term Healthcare in the US?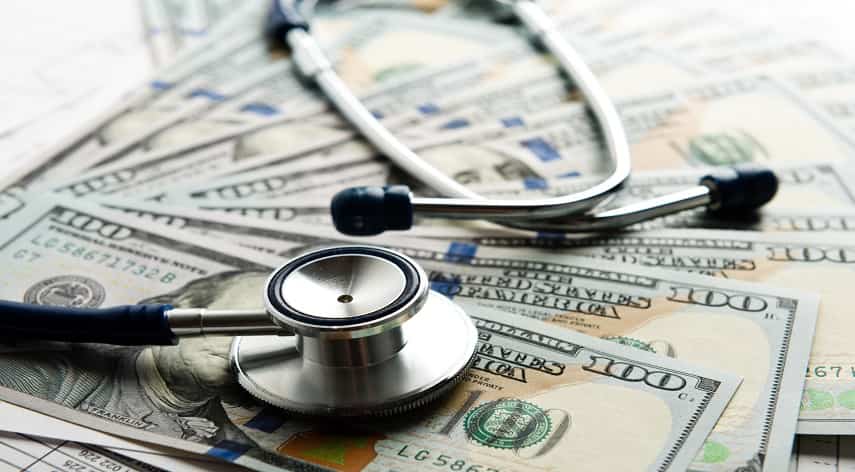 It's a challenging topic to tackle. Yet, one that we must address should a family member suffer from a chronic condition.
More than five million Americans face hefty medical bills every year due to a prolonged stay in a long-term care facility. Before you eradicate that solution from your world, you should look at the facts.
Long-term care facilities reduce stress on family members during the most stressful of times. They also end the worry and stress of patients who prefer not to return home.
What is the average cost of healthcare? As you read on we will discuss some of the major factors that determine this answer.
Overview of Long-Term Care Costs in the U.S.
The average cost of home health care is by far the lowest among long-term care services but can still reach as high as $51,480 annually. Assisted living facilities have an average cost of $45,000 to $65,000 per year. At the highest end, skilled nursing facilities can cost up to $82,000 per year.
Healthcare insurance is the most viable way to meet these increasing costs. It protects policyholders by providing financial coverage for medical, nursing, and personal care services for those who are unable to care for themselves. For those without Medicare Insurance, government-run programs such as Medicaid and Medicare can provide some degree of financial relief.
Unpacking the Cost Drivers for Long-Term Care in the U.S.
The average cost of long-term health care in the US is increasing every year. This is due to a variety of factors, such as aging population, increasing health care costs, complex medical conditions, insurance issues, and rising home care costs.
Aging Americans tend to incur more medical costs than their younger counterparts, often times for costly and specialized treatments that may not be covered by their insurance. Insurance coverage also plays a key role in the cost of long-term care, as those without it can face steep bills for day-to-day assistance and skilled care.
Finally, overall home care costs are rising in the US, largely due to the high demand for home health aides, therapist, and nurses. While there is no definitive answer to this question, it is clear that cost drivers for long-term health care in the US will continue to have an effect on the overall cost of this essential service.
Exploring Factors That Influence Long-Term Care Cost
The cost of care depends on the type of care that is needed. In addition, the cost is also influenced by the cost of the facility, the geographic location, and the number of staff that are needed to provide services. The cost is also influenced by the preferences of the patient, such as desired amenities and services.
Moreover, the availability of government-funded programs and the regulations of insurance companies can also contribute to the cost of care. All these factors must be taken into consideration when exploring long-term care costs in the United States to get a realistic expense.
Learning the Cost of Healthcare in the US Today
The average cost of healthcare in the US can vary significantly. It's important to research and consider all the costs involved, when budgeting for long-term care for yourself or a loved one.
Consider working with an expert to understand the factors that could influence your overall costs. Get started now to learn more and plan for the future.
If you find this helpful and want to read more great content, check out our latest blog posts now!
Browse by Category