Why Should You Choose Aluminium for Windows and Doors?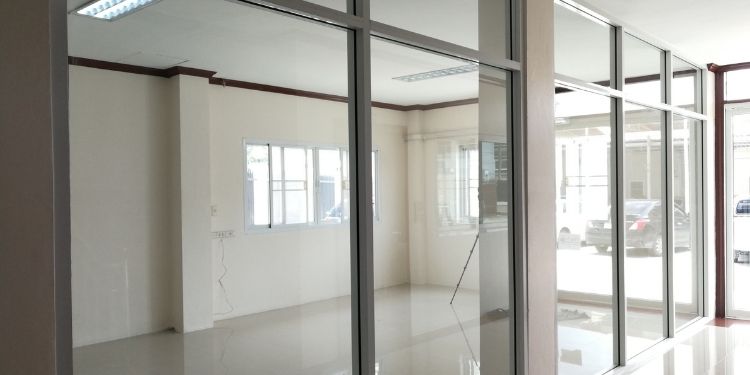 Windows and doors have always been a crucial part of home décor as these are among the first few things that any visitor would see. So, it's important to choose the right material and design for windows and doors while constructing your home. If we look at the latest trends, aluminium has been a popular choice among homeowners as well as for office spaces. Any aluminium door design or window design can be furbished to suit the rest of your home décor. If you are wondering whether this would make a good choice of material, here are a few rewarding reasons as to why you should choose aluminium for windows and doors.
Light in Weight
Aluminium is one of the most popular materials used in windows and doors for homes, offices and other properties. It is light in weight and ideal for window and aluminium door frames. According to a research, people often choose metals like aluminium for doors and windows as they are less heavy when compared to other metals. This is because aluminium is less dense than steel or copper.
Attractive Designs
A metal such as aluminium has a unique effect on the ambiance of any room. There's no dearth of options when it comes to colour and design options. Make sure that you choose the right colour, texture, and finish before you select a design. Overall, aluminium windows and doors can give a modern touch to your home. 
No Rusting and Decay
Aluminium windows and doors are a great option for your home. It is a low-cost option that is durable and can last for many years without rusting like steel or iron doors. Further, it doesn't warp, rot or decay like wood. Hence, it's highly durable.
Adequate Light and Ventilation
Aluminium doors and windows are available in various styles like cascading or sliding to meet your varied needs. Such options ensure adequate ventilation to the living space and also allows sufficient light to enter because of the glass panes that are used in aluminium window and door frames. This well-lit, well-ventilated place gives a freshness to the surroundings.
Strong Material
Aluminium is a strong material of choice for windows and doors. It has a good strength-to-weight ratio than steel when used as an alloy. It is capable of handling frigid temperatures, which means aluminium windows and doors are great for any property with exposure to extreme weather conditions. Its thermal resistance properties help keep windows and doors protected all year long regardless of the temperature outside.
Good Insulation
Aluminium has great thermal and acoustic properties, which makes it great for insulating your home. You can opt for double-glazed and triple-glazed aluminium windows and doors for added insulation. This is especially useful if you reside near a busy street.  
Recyclable
Recycling is one of the most important ways to care for our planet. By using aluminium doors and windows, you can contribute your bit to saving the environment. It can be recycled over and over with no loss in quality. This means that it can be reused to produce new products without the resources getting depleted or wasted, which in turn helps reduce the consumption of raw materials.
Low Maintenance Cost
With aluminium doors and windows, you don't have to spend much on maintenance. Once you have purchased and installed, you just need to wipe it clean from time to time to maintain it. Aluminium doors and windows don't require to be painted once in a few years or they don't undergo flexibility issues with their hinges. Also, they don't warp or rust over time, as mentioned earlier. 
Affordable
Aluminium is the most affordable metal in home construction, but this doesn't mean it's not good for your home. When you are looking for an affordable, durable, and long-lasting material to use for doors and windows, your first thought should probably be aluminium. If you are looking for something that is light in weight, easy to shape, and won't rust, aluminium is the most affordable metal. It is a very strong metal with good heat and sound insulation and lasts for a lifetime.
Another reason that aluminium has become such a popular choice of material for doors and windows is that it is easy to bend and can form alloys easily. The ease of forming alloys with other metals is what has made it so popular in industries. 
With aluminium's durability, strength, and low cost, why would you want to choose any other material for doors and windows? With these many benefits, there's no doubt that it should be the top option on your list. Irrespective of whether you are building a new home or revamping your existing home with new doors and windows, aluminium is a great material to consider for your doors and windows. 
Browse by Category