3 Great Things about Data Entry Jobs (And How You Can Get One)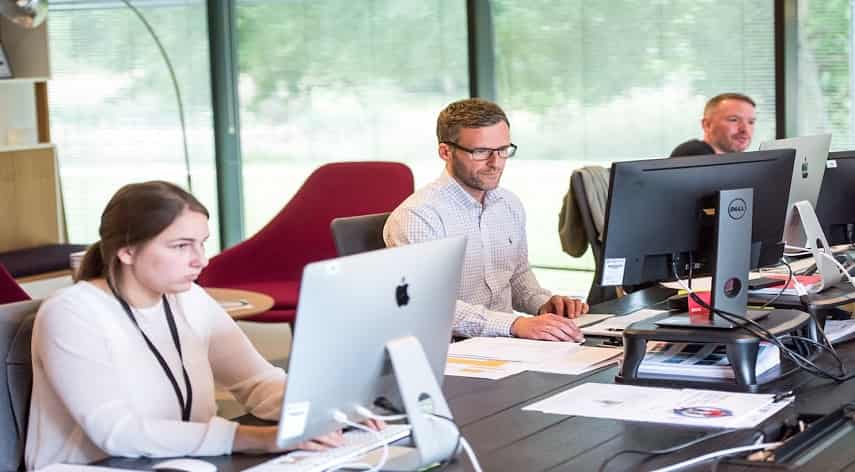 It's estimated that there are nearly 150,000 data entry specialists in the United States.
If you're looking for data entry jobs, they're out there. Both the private and public sectors are almost always in need of people to input data and help organize their records. Whether you work full-time or have a part-time remote job, data entry is a straightforward career path for detail-oriented professionals.
Here, we'll tell you 3 great things about data entry jobs and give you some tips for getting the right one. It may not be the most exciting job, but keep reading and you'll see that there are many benefits to working in data entry.
What Is Data Entry?
When companies or organizations need their records or database information updated, they hire a data entry specialist. These professionals use data processors to key in information to the system, sometimes transcribing recordings as well.
To become a data entry specialist, you'll need good typing skills, skill with word processors and spreadsheets, and good attention to detail. Depending on the job, you may need a college degree, but many data entry specialists only require a high school diploma or GED.
3 Great Things About Data Entry Jobs
Why should you want to work in data entry? There are a few big perks to this type of work.
1. Remote Work
If you're someone that values work-life balance, then data entry is a great opportunity. Many organizations try to outsource data entry, so there are plenty of opportunities to get a reliable remote job. Of course, certain employers are in need of full-time data entry work, so there are opportunities there as well.
2. Low Stress
So long as you're an accurate and speedy typist, data entry is fairly stress-free. It's a simple task—take data that already exists and input it into a different system—but most people find it tedious work. If you're alright with the nature of the job, you may even find it relaxing.
3. Decent Money
Although data entry clerks generally don't make a huge salary, it pays quite well for what it is. If you can manage to take on multiple contracts at once, you can turn it into a lucrative career.
There's a wide range of industries that need data entry specialists, including medical, administrative, government, and retail. You'll have no shortage of opportunities coming your way if you get into data entry.
Tips for Getting a Data Entry Job
The first thing you'll want to do to find a data entry job is work on your typing skills and make sure that you're well-versed in a variety of computer applications. If you're improving your resume, you'll want to mention organization, attention to detail, and self-motivation.
You can bolster your job prospects by getting a college degree. That said, those with a GED or high school diploma can also take typing and computer courses to improve their resume.
Find Your Career in Data Entry
Now that you know why data entry jobs can be the right career move for you, it's time to start looking. Build yourself a great data entry resume and cover letter, then start your job search ASAP.
If you enjoyed this post, visit us again for more on business and careers.
Browse by Category