3 Lucrative Career Paths for IT Professionals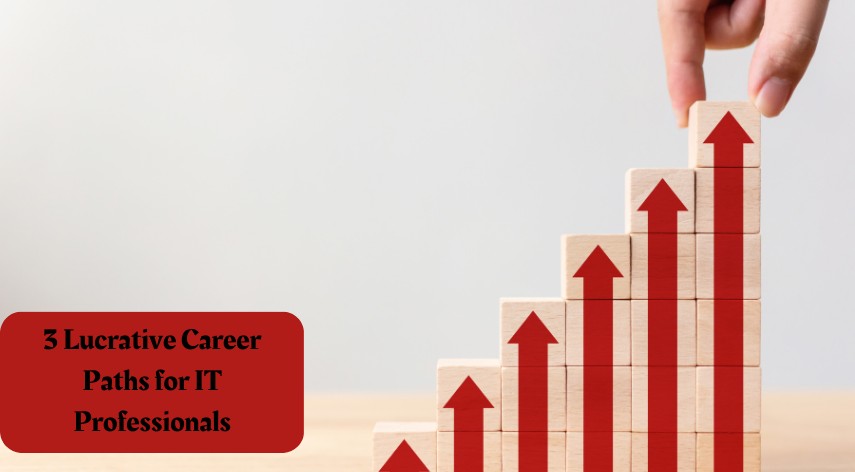 Are you an IT professional looking for new IT career opportunities? With the ever-evolving technology landscape, there are plenty of lucrative paths to explore.
We'll take a closer look at three in-demand careers for IT professionals. Whether you're interested in cybersecurity, cloud computing, or data science – there's something here for everyone!
Get ready to discover your next big adventure in the world of IT!
Cybersecurity Expert
Cybersecurity is a field that's always in high demand, and for good reason. With the increasing prevalence of cyber-attacks and data breaches, companies need highly skilled professionals.
Such professionals help to keep their networks secure. As a cybersecurity expert, you'll be responsible for protecting confidential information from unauthorized access or theft.
To become a cybersecurity expert, you'll typically need to have an extensive background in IT security. You'll also need some experience with network infrastructure. Moreover, you need to obtain certifications. This can include CISSP or CEH to demonstrate your expertise.

As a cybersecurity professional, you can work for:
private corporations

government agencies

independent consultants
Job titles for any of these jobs include:
Security Analysts

Network Engineers

Penetration Testers
Additionally, the earning potential for Cybersecurity experts is impressive. Some positions offer six-figure salaries. If you're interested in this exciting field of IT then consider becoming a Cybersecurity Expert!
Cloud Computing Specialist
Cloud computing has become an essential part of the IT industry in recent years. There is a growing demand for professionals who can manage this complex technology. This is because more and more businesses move their operations to the cloud.

A Cloud Computing Specialist is responsible for cloud-based solutions for businesses, which tasks include:
designing

implementing

maintaining
They can work with various cloud computing jobs and cloud platforms. One of the primary roles of a Cloud Computing Specialist is to help organizations save money. This can be achieved by transitioning their on-premises infrastructure to the cloud.
By doing so, companies can reduce hardware costs. They can also gain access to a more flexible and scalable environment. Cloud Computing Specialists must ensure that data stored in the cloud remains secure and protected.
These specialists make sure to protect all cloud files against cyber threats. They are also responsible for monitoring performance metrics and optimizing resources. Both of which help keep applications running smoothly.
Data Scientist
Data Scientist is one of the most lucrative IT careers. This profession requires combined skills of:
statistical

analytical

programming
All of which is helpful to extract insights from large data sets. With the world becoming more data-driven, businesses are seeking skilled professionals who can derive meaningful information from complex data.

To become a Data Scientist, an individual must possess strong coding skills. They must know various programming languages such as:
They should also have expertise in machine learning algorithms and tools used for data visualization. In this role, a Data Scientist is responsible for collecting and analyzing large amounts of structured or unstructured information.
They make use of statistical methods to identify patterns that can be translated into business insights. The insights derived from these analyses help companies make better decisions about their products or services.
Consider These Lucrative Career Paths for IT Professionals
Pursuing a career in IT can be extremely rewarding. It offers high-paying job opportunities, a chance to develop and hone skills, and the potential to work in a range of exciting fields.
With such vast potential, IT professionals can open up new and lucrative career paths. If you're interested in pursuing careers in IT, why not take the leap and start exploring the possibilities today?
Visit our blog for more articles.
Browse by Category