4 Qualities you should look for in a Wedding Photographer
A wedding is a big day in the couple's lives, and it needs to be planned with precision. If your life partner has chosen you to walk the aisle for them, there's nothing more special than that. But, sometimes, the bride or the groom may stress out just by thinking about the preparations to be done. Right from booking a venue to making a guest list and looking for vendors, it could be quite a huge task list. Another important element of your wedding day is to look for a wedding photographer. Today, you will more than a hundred photographers around you, and it could be challenging to find the best fit that suits your needs. It's not true anymore that all a photographer needs a camera. He should be able to bring more than just good quality pictures to the table. You must interview the photographer in person and find out whether they match your personality and requirements. A wedding is all about memories that will last you a lifetime, and it's the wedding photographer's responsibility to make it happen. There are certain characteristics that you must look for in a wedding photographer before hiring them for your big day.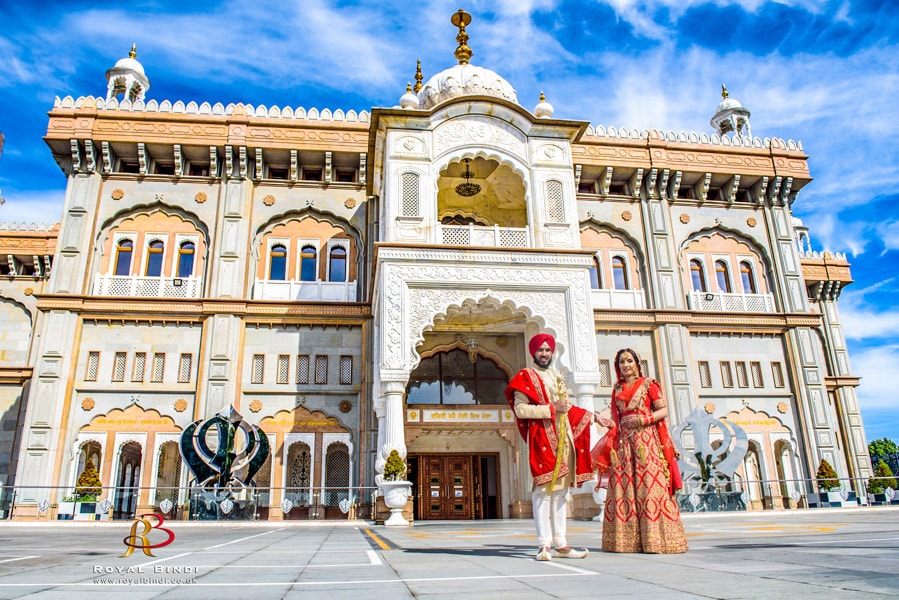 Should be Well Experienced
Any photographer can own the best camera, point and shoot and click some nice pictures. But, an experienced wedding photographer is someone who has handled weddings of all types before. Whether it's a wedding in the church or Anand Karaj ceremony, which is a Sikh wedding that happens in a Gurudwara, he should be aware that Sikh weddings are different from the church weddings in terms of the colours, ceremonies, food etc. When you are meeting the photographer for the first time, raise these questions and find out whether they are experienced enough to handle a variety of weddings. You must ask for their previous work samples to add more credibility to their experience. You must not hesitate to ask relevant questions as they may be the potential fit for your wedding photography.
Should have Enough Knowledge
A good photographer should also have the knowledge of handling a wedding along with experience. For example, he should be aware of the set up in advance, should know how the lighting works and must have the knowledge of using the right lens for the right time. For example, if you also want some group pictures at the wedding, they should be aware of using the right kind of lens and not just focus on the candid ones. Get to know the photographer's area of expertise before coming to a conclusion. You may also want to test his technical knowledge by asking the relevant questions.
Should have Excellent Communication Skills
A wedding photographer should have people's skills and should be comfortable at a wedding. He should be able to approach the guests and take their pictures without any hesitation. A good wedding photographer works his best to make the bride and groom comfortable while taking their couple pictures. He should be able to mix well with the wedding vibes and also be very approachable. For example, if a guest wants to get their photos clicked in a particular way, the photographer should be willing to do so without throwing any attitude. If the photographer doesn't show signs of a good communicator and is sitting in one corner while the ceremony is going in a different location, it would be a big mess. You must judge his communication skills before you hire him. He must be friendly and not rude to the guests.
Should be Open to Ideas
A wedding photographer may have the experience and expertise, but, he should not close his minds to other's ideas. For example, if you have a particular theme in mind for your photography, the photographer should be open to the idea and not be egoistic to someone else's idea. You must make sure that the photographer is not adamant to not following new ideas. You must, in fact, sit together and brainstorm to come up with the best ideas. After all, it's your big day, and you want to make it the best! He should be flexible with new ideas and be willing to try it out. He should be willing to come out of the comfort zone and experiment with ideas suggested by others. He has the upper hand to question your ideas in terms of technicality, but, overall, he should not be a conservative photographer. When you are shortlisting photographers before actually finalizing them, you must ensure that he has this quality of accepting new ideas and not discard them immediately. He should be able to make you comfortable and should be friendly enough to work with. Your money and his efforts should be worth it and not go waste.
Browse by Category