5 Funny Motivation Quotes For You To Know
Motivational quotes are always considered to be those that show us a positive way of looking at life. They make us stronger and help us in standing back up every time we face a fall. Such quotes can either be coming down the ages or those by famous personalities or by movie characters or even cartoon characters.
However, here we shall be talking about those motivational quotes that also fall under the category of funny weird things to say that you need to know and share with others. The present times call for it. And another thing is they sound much better than the usual motivational quotes.


Here are 5 funny motivational quotes for you to know:
 "The elevator to success is out of order. You'll have to use the stairs, one step at a time." – Joe Girard
It is a very common thing that people say that, in anything we do, we should not hurry but take one step at a time. This quote too stresses the same thing but also has a tone of fun added to it. Certainly, if the elevator is out of order, you have to take the stairs, one step at a time. There is no alternative to success but to take the stairs.The elevator here plays the role of wrongdoings which slowly turns into nothing but a cage.
"People say nothing is impossible, but I do nothing every day."- Winnie the Pooh
A true motivational quote for people who love to spend time doing nothing or are laid back but more of a wake-up call, this is perhaps one of the funniest random things to say. Winnie the Pooh is a bear and all he does is eat honey and spend time doing nothing. However, we, as humans, cannot afford doing nothing no matter how much we want it (sniff!)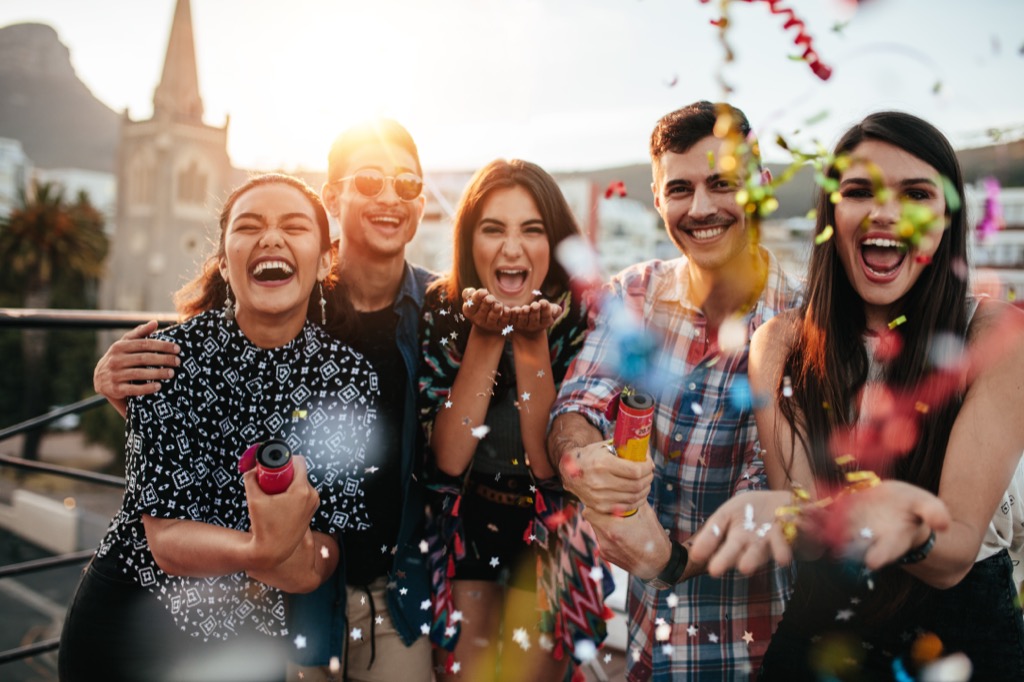 "If you think you are too small to make a difference, try sleeping with a mosquito." -Dalai Lama
This is one of the most funny random things to say in a textwhich is also a true motivational quote coming from the great Dalai Lama. There is no person in the world who would love to spend time with a mosquito. However, what we do not realize that it is so small yet can cause such havoc in all our lives. This only goes on to prove that our feeling of being too small does not come in the way of creating something big or, in other words, making a difference. Doesn't mean you have to suck blood. It means that you can achieve what you want, that's all.
"You're only given a little spark of madness. You mustn't lose it."- Robin Williams
People often talk about losing their minds. However, there are also some people, who love this nature of madness. And there are many people, famous all around the world, who have stressed on this spark of madness that we all within us which can help us create unimaginable things and bring out the best in us. This quote by Robin Williams can be made to fall under funny random things to say in a conversation, especially during serious ones. Adds the spark, you see.
"I always wanted to be somebody, but now I realize I should have been more specific."- Lily Tomlin
This really falls under funny weird things to say for your everyday conversations. People indeed say that you need to grow up to be somebody, which basically means you have to become someone. But the thing is this cannot be taken seriously, can it? Each of us is somebody already. What we have to become is someone who can make a difference. So stop saying, "be somebody" and say "try to make a difference." Sounds better and not absurd.
Many websites have lots of such funny things to say along with other everyday stuff like dank memes, funny marriage quotes, funny WiFi names, and much more. All you have to do is look them up and get dank.
Browse by Category