5 Things to Consider While Applying for A Personal Loan for Doctors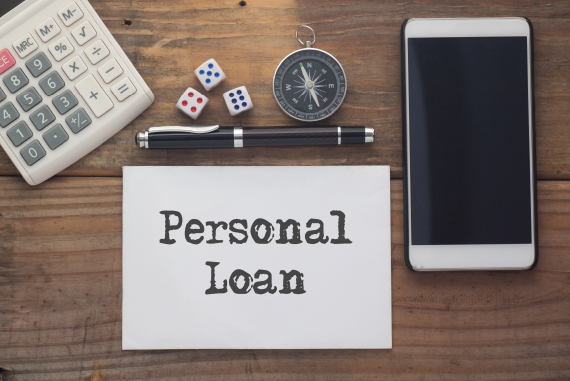 By 2024, India's population is estimated to cross 144 crore, whereas the doctor-to-population ratio will be around 1.03:1000. Thus, although the crisis is significant, it also presents an opportunity for doctors to capitalise. They can leverage financing options like a doctor loan to enhance their reach and serve a larger patient base.
Alternatively, they can utilise accrued capital from their practice to finance large-scale professional expenses while resorting to a personal loan for doctors to meet individual costs like children's education, home renovation, etc. Whatever be the purpose of applying for a personal loan, medical practitioners must keep a few things in mind.
Points to remember while applying for a personal loan for doctors
These loans feature a plethora of benefits. But an uncalculated decision might spell financial fixes later. Thus, before availing of a personal loan for doctors, borrowers need to be cautious to make an informed choice.
Following are the factors that doctors should keep in mind before opting for a personal loan.
Estimate costs before choosing the loan amount 
The first step to applying for a personal loan is to ensure that individuals have evaluated all requirements and corresponding costs minutely. For instance, individuals looking to enrol their children in foreign universities must account for accommodation costs, travel fare and living expenses besides education costs. A thorough analysis will let a prospective borrower determine the exact amount they to avoid under or overborrowing.
Moreover, individuals need to make sure that they know all the costs of taking out a doctor loan before deciding the amount. It usually involves EMI, interest payment, processing fees, late payment penalty, EMI bounce charges, etc.
2. Maintaining a good credit score
While applying for a personal loan for doctors, one of the things a prospective borrower needs to obtain is the credit report. This report represents the creditworthiness of an individual based on the history of their credit repayment. Since a personal loan for doctors is unsecured, lenders refer to credit score to determine an individual's repayment capability and doctor loan eligibility.
It may be more useful for individuals to keep a tab on their credit score months before they plan to obtain a personal doctor loan. If they happen to possess a poor score, they must take the necessary steps to improve their credit score. These can include timely repayment of existing debts, reducing the credit utilization ratio to 30%, not applying for too many loans simultaneously, etc. These are a few ways how doctors can increase their CIBIL score to avail of a substantial loan amount.
3. Comparing lenders and interest rate 
Before applying for a personal loan for doctors, individuals must check the doctor loan interest rate that several financial institutions offer. It will enable them to choose a loan offer with a competitive interest rate and feasible terms. They can also negotiate with their existing financial lender for favourable interest rates and charges.
While comparing lenders, they can also use a loan EMI calculator to compute the most affordable EMI option for them.
4. Eligibility parameters
To apply for any loan, individuals need to meet certain eligibility parameters. Thus, before applying for this loan, borrowers need to know how to be eligible for a doctor loan since it may vary depending on the medical practitioner's field of specialization. For instance, the doctor loan eligibility criteria for an MBBS and MD/DM/MS won't be the same.
5. Repayment planning
It is suggested that borrowers consider all their pre-existing financial obligations before applying for a personal loan for doctors. Since the credit involves EMIs, individuals must plan a flexible repayment schedule that would help them manage their finances better.
Besides knowing all the essential details of availing a personal loan for doctors, individuals must understand that they can enjoy exciting pre-approved offers extended by top financial institutions like Bajaj Finserv. These offers make the entire loan application process less complicated. Such an offer is also available for other financial products like a personal loan, business loan, and more. You can check your pre-approved offer by submitting few essential details.
Apart from these factors, borrowers must thoroughly read the loan agreement terms set by lending institutions before finalizing the loan application.
Browse by Category