5 Types of Loans That Don't Require Going to the Bank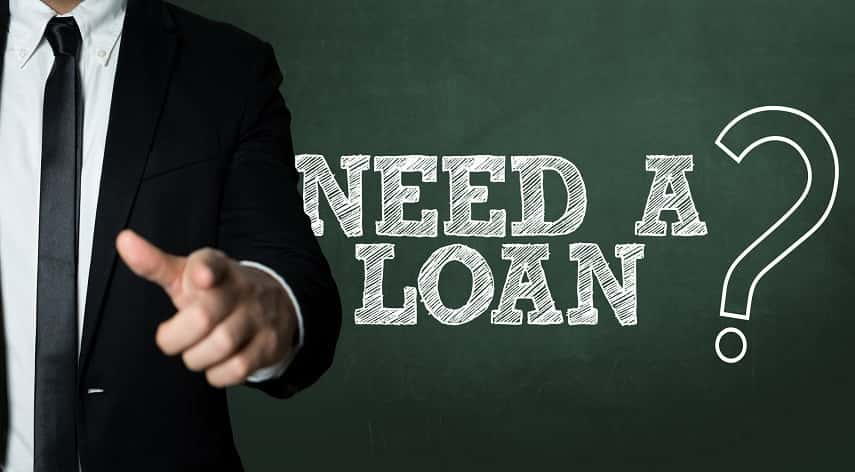 A bank is official, and it's in the name, but there are alternatives to bank loans out there for you to look for. A conventional bank loan has strict criteria, a high-interest rate, a fixed rate, and a lengthy application process.
Many other options allow you to get your financial needs met without having to travel to a bank. You can get a no-credit-check online or you can go with a peer-to-peer loan. You can also apply for a real estate loan or a refinancing loan.
Your options will be endless but you need to know what these different types of loans are. So, here's the ultimate loan options list for a variety of credit and financial situations.
1. Home Equity Line of Credit
According to the Home Equity Line of Credit (HELOC), the borrower establishes a line of credit with the lender, backed by the equity in their home. The lender is then able to extend a certain amount of money to the borrower. It can be used for any purpose and is usually secured by the borrower's home.
With a HELOC, the borrower only needs to pay interest on the amount of money they borrow as opposed to larger personal loans. It is an excellent choice for individuals who do not need the full amount of the credit line.
2. Online Lenders
These lenders offer a variety of types of home loans, including types of personal loans, business loans, and even student loans. Loan terms and interest rates vary depending on the lender.
Personal loans are available for any purpose, with loan requirements depending on the borrower's credit score and income. Business loans can fund startup costs, expand operations, or buy equipment and inventory. Student loans are only available to those pursuing degree programs at accredited colleges or universities.
3. Peer-to-Peer Lending
It is facilitated between two individuals or groups of people. This requires no upfront fees, meaning that the peer-to-peer lender can transfer funds directly to the borrower's bank account. No third-party organization is involved in the process, and the entire transaction is handled through digital means.
This is well-suited for short-term needs that require rapid approval since it does not have to be subjected to any approval process by a bank or other financial institution.
4. Credit Cards
Credit cards allow for convenience and flexibility when making purchases. It is a fast and secure method for getting money when needed. Fees and interest rates must stay affordable.
It's important to note that when using online loans, customers must take extra precautions for money to be borrowed responsibly for specific purchases.
5. Motorcycle Storage Loan
Motorcycle storage loans are designed to make it easier for motorcycle owners to store and protect their bikes during the off-season. Instead of taking a loan from a bank or other financial institution, this can be obtained by simply completing an online application form.
The lender will review the application, and if approved, they will give the loan money to the borrower within 72 hours.
Exploring the Different Types of Loans That You Must Know
Many types of loans don't just visit the bank such as peer-to-peer loans, line of credit loans, and credit cards. These can offer a convenient way to access money when a bank loan isn't a choice. To find out more information on which loan best suits your needs, contact the lender today and learn more.
Want to read more great content? Visit our other articles today!
Browse by Category