7 Features To Look For In A Business Hotel In Delhi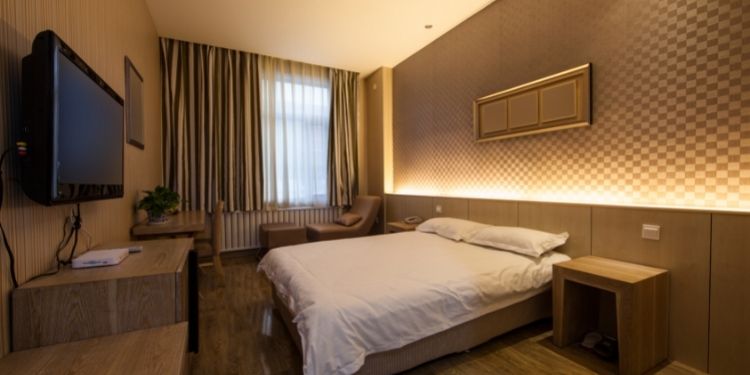 When you are on a business trip, its success can also be well-associated with your stay. The more comfortable and relaxing stay one has, the more productive and professional a person is throughout the day. A hotel that caters to the specific needs and hectic schedules of business travellers is considered more hospitable and diligent by them. And it's great to mention here that many hotels these days are designed catering to specific business needs of the travellers and aim to offer business-friendly stays to all people across the globe.
Delhi, being the capital of the country, is visited by domestic as well as international travellers from all across the world. It is a city that houses various hotels and resorts, catering to the various requirements and needs of the people. Many people also come here for their business and official work and look for hotels that are business-friendly. These business travellers are an important genre of travellers today and demand specific facilities and amenities from hotels or resorts.
From incorporating innovative services to the rise of tech-savvy amenities, you should also be aware of few features to look forward to while selecting the hotel for a business-related stay.
In-Room Wi-Fi: This is one of the most basic things a business traveller needs in a hotel. With so much work to be done on the fly, it's imperative for corporate guests to do their work without any hinderance or hassle. Most hotels in Delhi are offering free wi-fi access to their guests in their rooms for ease and comfort in their official work and calls.
Location: Delhi is famous for traffic jams and distance. Thus, one must look for the hotel's location from the airport and station while selecting it. One must prefer places that are near to these places. This will save people a lot of commutation time and hassle on the road.
Work Desk: Many hotels in Delhi have revamped the work desk in their rooms. They have upgraded it to a more work-friendly work desk with an increase in surrounding space and office-style chairs. They have also made many tech-savvy additions and include power panels as well as docking stations for all the gadgets.
Power Outlets: Adequate number of power outlets have become a basic need these days. For business travellers, these are equivalent to a basic necessity in order to charge their phones, laptops, tabs, and other gadgets, all at the same time. Thus, business-friendly hotels are now offering ample power panels seeing to the busy and hectic schedule of the travellers.
A Business Centre: Many corporates or business travellers do not prefer to work in their rooms. Or many of them want a place to conduct seminars and conferences as well. In such cases, a business centre is the right place. A great business hotel always offers a business centre with comfortable seating, online access, computers and other office services.
Fitness Centres: With a hectic schedule and stressful dealings throughout the day, most travellers look for venues or outlets to relax their mind, body and soul. Thus, they look out for 24-hour fitness facilities, hoping to stay healthy while adhering to the demands of a busy schedule. While adhering to the demands of a busy schedule, people find these fitness centres a great place to relax and rejuvenate.
Concierge Services: To all the people who are not aware of these services, these services include providing people with expert recommendations, offering directions of all the places you need to visit, book a taxi for you, etc. A business-friendly hotel definitely has this desk for business travellers, and they use it as well.
Jaypee Hotels is a famous chain of hotels in Delhi/NCR, offering impeccable and unmatched facilities and amenities to all the business travellers in the city. One must definitely check the websites of Jaypee Vasant Continental and Jaypee Siddharth for more information and details.
Browse by Category