8 Common Errors in Marketing Campaigns and How to Avoid Them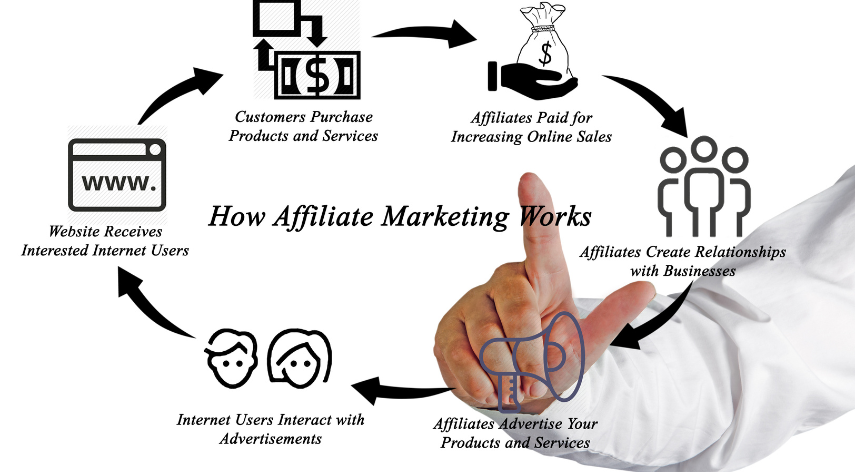 A marketing plan is a must if you want to run effective marketing campaigns. Without knowing the best way to structure your campaigns, you won't be able to target the right people and convince them to purchase your products.
But developing a great marketing strategy is easier said than done. You risk wasting your ad dollars if you don't know the common errors in marketing campaigns.
Do you want to know what to watch out for before marketing? Below are eight errors companies make when marketing business online.
Targeting the Wrong People
It's tempting to go wide with marketing campaigns to reach as many consumers as possible. You want everyone interested in your products to buy, so you set up targeting to reach as many people as allowed.
The problem is that you may have a large portion of those consumers who aren't interested in what you offer. All you'll do is waste ad dollars when doing this.
Limit your ads to people in your target audience. Create audience personas to find those people, and use the targeting options in ad platforms to reach your audience.
Picking the Wrong Platform
Finding the right platform to advertise on is essential. Many websites are available today — each with a different target audience.
Facebook, for instance, has a more general audience. You can use it for general social media marketing and target the audience you want with the targeting features.
But newer platforms like TikTok have a younger audience. The types of ads and products that do well on other websites may not resonate well on these platforms.
Sticking With One Approach
It's tempting to stick with what works once you find a winning marketing campaign. You know you'll profit, so you stick with what works instead of risking more money.
The problem is that you're missing out on potential profit when doing this. It's hard to grow your business this way.
Instead, invest some of your profit into new tests. You don't have to start big — just devote a small amount of your budget for marketing to running these new campaigns and scale once you find new tactics that work.
Not Watching Your Competition
You don't have to start your marketing campaigns from scratch. The chances are good that you have a lot of competitors out there, and they have probably invested a lot of resources into finding marketing tactics that work.
You can gain valuable insights by looking at what your competitors do. Examine the platforms they advertise on, the ads they run, and the audiences they target.
Ideally, find a few marketing campaigns that stick around for longer than a few weeks. These are probably the ones producing results.
Your goal is to use those ads as inspiration for your own. Don't copy your competitors. Just use what they do to get ideas for how to build your marketing campaigns.
Not Having a Goal
A mistake you don't want to make when marketing businesses online is not having a goal. Some companies start a campaign and direct traffic straight to their websites. While this can result in some new business, you're wasting a lot of potential sales.
It makes more sense to have a clear goal. Do you want to drive traffic to a product offering or collect emails for a list?
Having a goal will help you design your marketing campaign elements to align with that goal. You can create landing pages and marketing copy that appeals more to consumers and converts at a higher rate.
Failing to Gather Data
Unfortunately, you probably won't have a successful marketing campaign at the start. You'll use your initial marketing campaigns to gather data about what does and doesn't work.
Once you start gathering data, you can use digital marketing tools to hone in on the best way to optimize things. You'll run small A/B tests to see which text and images result in the best conversions.
Make sure to set up tools to gather this data before you start your marketing campaigns. If you don't, you won't be able to learn how to optimize your marketing campaigns to make the most profit.
Focusing on Features Instead of Benefits
The critical thing to remember when marketing a product is that you're appealing to emotion. You're solving someone's problem, so you need to make a connection that helps consumers understand why your offer does the job.
But if all you do is list random features, it's hard to do that. You need to connect those features to a clear benefit for consumers.
Instead, focus on talking about product benefits. Clearly explain how your product features solve problems.
Not Getting Help
Although you may be able to get a marketing campaign running alone, that's probably not the best choice. A lot goes into successful marketing campaigns, and you may not have the time to learn everything that goes into the process.
Don't hesitate to find the best marketing agency for help. Working with a professional agency will give you a team of experts who have been there before.
Yes, you will pay more money when outsourcing marketing. But at the same time, you will likely get a faster return on your money when going this route.
Watch for Common Errors in Marketing Campaigns
It's hard to get new business if you don't put any effort into promoting it. With all the competition on the internet, it's easy for consumers to find products and businesses to buy from.
Creating the right marketing campaigns will be essential for growing your brand's presence. But it becomes much harder to see success if you make common errors in marketing campaigns. Remember the mistakes above to optimize your marketing efforts for success.
Are you interested in learning more tips that will help you promote your company? Check out the blog to learn the latest marketing tactics.
Browse by Category