All You Need to Know About AT&T Business Internet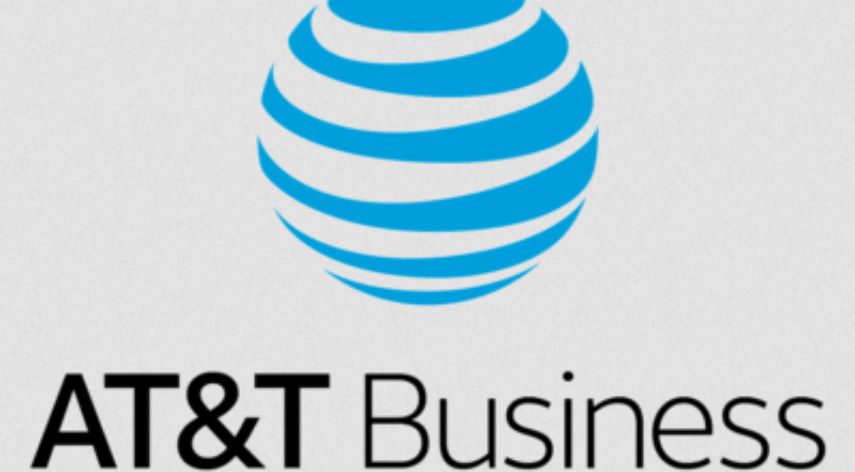 With symmetrical download and upload speeds, AT&T business internet allows entrepreneurs and business owners to connecr seamlessly. Moreover, it enables small businesses with its wide range of fiber internet networks. Finally, all the data is transferred over a highly reliable and secure connection for both employees and guests. So, if you are one of the small businesses, you are in the right spot.
The digital age has made it easier for people to start and operate a digital business. However, reliable and high-speed internet is mandatory for success, and AT&T brings just that and more. AT&T provides high-speed internet over a stable network. Combining it with its top customer service and promotion deals, AT&T is perfect for businesses seeking growth.
Advantages of AT&T Internet For Digital Entrepreneurs
Today, building a digital brand and marketing your products or services is easier than ever. A wide range of e-commerce tools is present, including social media marketing, email lists, search engine ads, and more. This is why more people opt for a reliable and high-speed internet provider to set up their online brand, and AT&T fiber internet delivers that efficiently. Some of the best advantages of AT&T internet are as follows:
Symmetrical download and upload speeds.
Proactive network monitoring.
Dedicated internet gets almost 100% uptime.
Other than this, it does have a few downsides, like availability in select areas and high cost for gigabit speeds, but nothing that should matter against a business's growth.
Features Of AT&T Business Internet
AT&T's business internet offers some amazing features, which are as follows.
Symmetrical Download and Upload Speeds
Mostly, when you get an internet service, most providers offer decent download speeds but much less upload speed. However, AT&T provides symmetrical internet speeds. It means the upload speed with be the same as the download speed. So, for example, if you have a 500 Mbps connection, the upload speed will also be 500 Mbps.
DedicatedNetwork
For businesses running on separate servers, AT&T recommends its dedicated network internet plan. It is a complete service with almost 100% uptime on a single connection. On top of this, it offers symmetrical internet speeds of up to 5 Gigs. All this allows small businesses to roam the online market without unnecessary interruptions. Finally, with various deals and discounts, a company can easily scale AT&T's business plans along with its growth.
No Agreements
Unlike some other ISPs, AT&T does not bind its subscribers in annual, monthly, or usage contracts. Moreover, if you want to switch your plan at any moment, you just have to wait till next month.
Online Backups
Although it is much easier to transfer information digitally, sometimes the servers are down or under maintenance. Also, server management and working may reduce internet speeds temporarily. However, with AT&T internet, you are safe. For a small monthly fee, AT&T offers backup options with both Dedicated Internet and Business Fiber. Also, AT&T wireless broadband can work as a backup server with 12 to 24 hours of battery backup router.
Static IP Addresses
Another great feature that comes with AT&T business plans is the static IP address. It is the best choice for businesses that run their own website, give remote access to employees, or want to track activity.
AT&T Business Internet Plans
| | | | |
| --- | --- | --- | --- |
| Type of Network | Dedicated Internet | Shared Internet | Mobile Hotspot |
| Package Name | AT&T Dedicated Internet | AT&T Business Fiber | AT&T Wireless Broadband |
| Speed | Up to 1 Tbps | Up to 5 Gbps | Up to 100 Mbps |
| Details | Power Up Your Business with a dedicated connection; a reliable and unshared line with the most speed and guaranteed 100% up-time. | A powerful, stable and budget-friendly internet solution with high bandwidth and efficiency to maximize productivity. | A swift connection designed to increase growth and usable as both, a primary internet or a backup for the main connection. |
| Features | Secure dedicated connection | No annual contract | 5G coverage, multi-connectivity |
| Pricing | Check availability at AT&T dedicated internet, for pricing. | Starts from $75/mo. plus taxes and fees, limited connectivity, speeds may vary. | Starts from $75/mo. plus taxes and fees per line. |
AT&T Business Internet Customer Support
You can reach out to AT&T Business experts on Monday through Friday from 7 am to 7 pm. Central Time. If you have any questions or concerns regarding any AT&T services, click here to to get professional assistance.
Final Takeaway
AT&T Internet is one of the best internet providers in the US. As a result, many digital entrepreneurs who primarily use online marketing for their businesses reap big benefits. It offers fast internet speed and just the service you need to scale your business.
Get ahead. Get AT&T!
Browse by Category