Bali and Singapore-7 Days to Expore Life-Affordable tour package
"Bali and Singapore" is the perfect trip to the two most beautiful and visited destinations in the world; where you can spend quality time with your loved ones. The trip starts by exploring Bali; which is popular for its beaches, vibrant nightlife, tropical forest and rich culture. But this is not all, as we experience some thrill and adventure in Bali; while we visit to Tanjung beach where you can enjoy some water sports such as banana boating, jet skiing and parasailing. So, this is how the first half of the trip is spent by exploring Bali for 3 days. Well, a perfect guide itinerary and affordable package are what we all need for the Singapore Bali trip package to get our life back after the pandemic.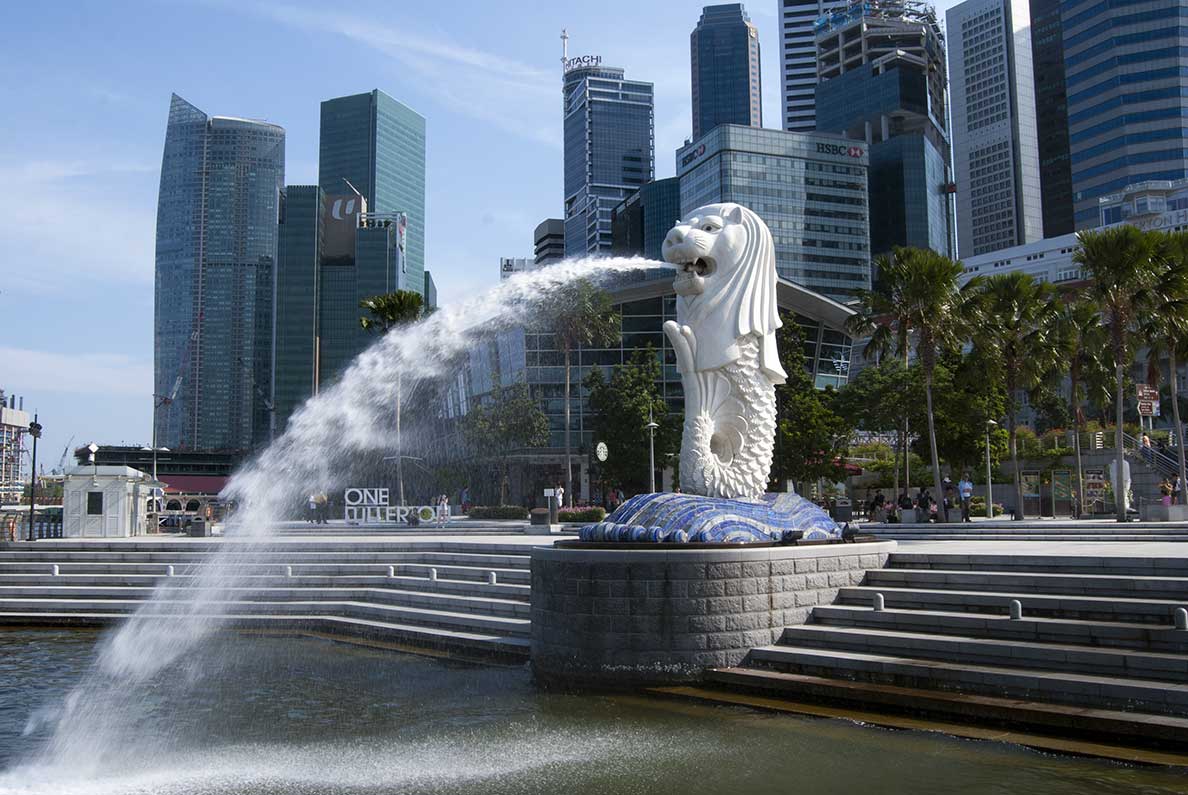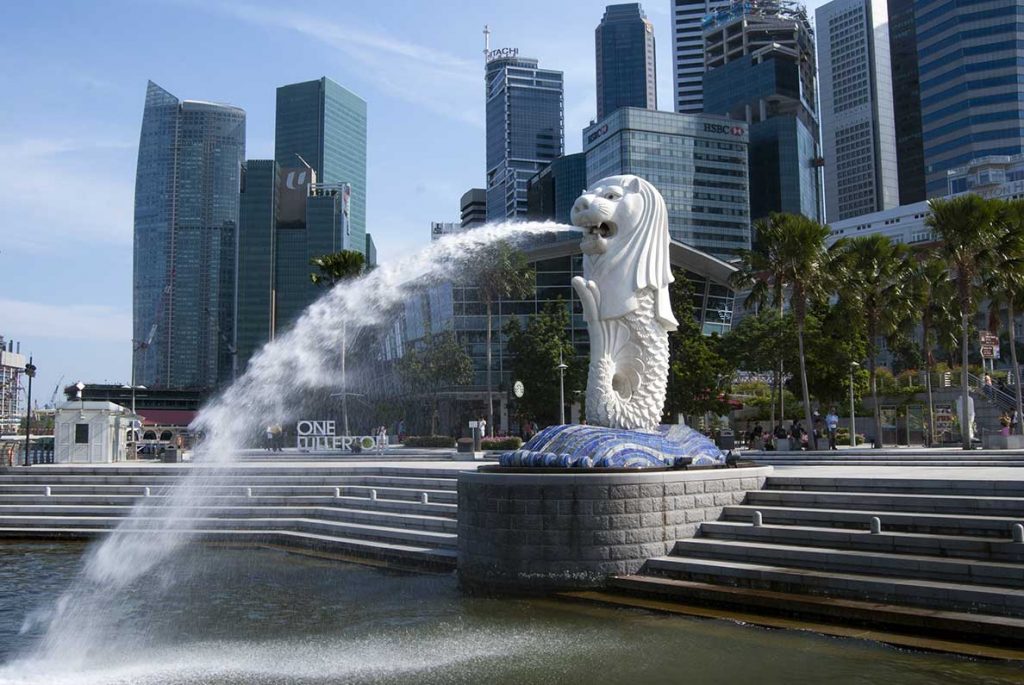 Our next destination is Singapore, which is also known as Lion City. The city is famous for its unmatchable entertainment and sightseeing. The city is also a shopping hub where you can get everything you want. While visiting Singapore we can explore famous locations in the city; and also to some adventurous experiences such as a night jungle safari, a visit to universal studios and Sentosa island. So this trip is best to give us the most thrilling and perfect experience on our visit to Singapore and Bali. Check How these 7 days will make the most of your time:
Itinerary of The Bali and Singapore Budget Package-
Day 1- Bali Welcomes You-
The journey begins as our tour operator welcomes you to Bali by picking you up from the airport. While he takes you to your pre-booked luxurious and comfortable hotel, get a glimpse of the beautiful city through your cab window. The rest of the day is free for you to explore the sandy beaches or to explore your in house activities at the hotel. End your day by having a grand, delicious dinner and overnight stay at the hotel.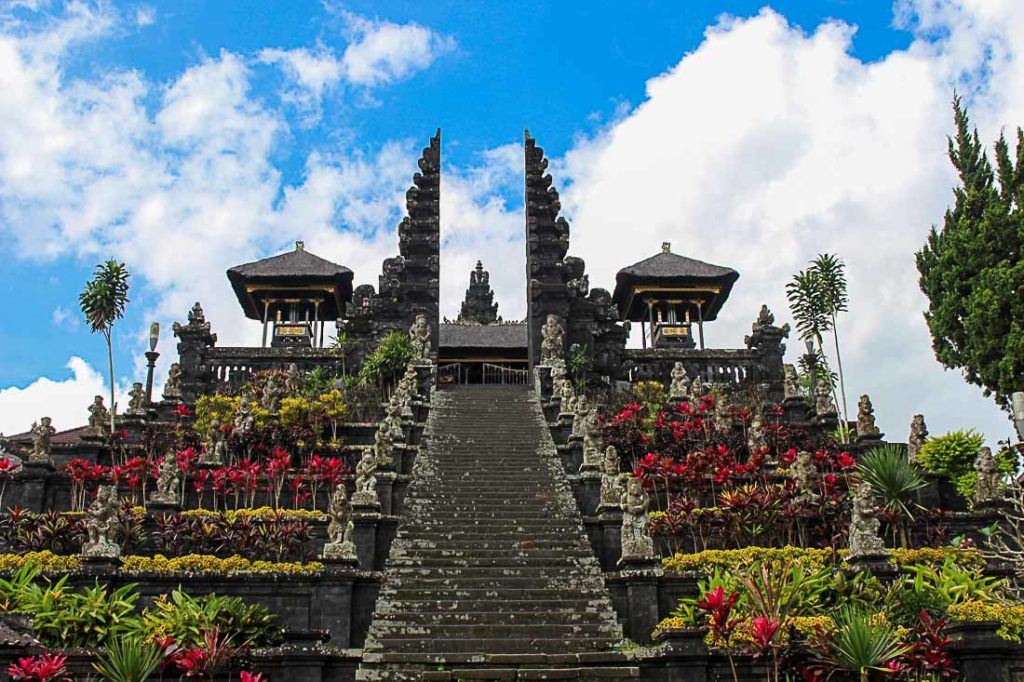 Day 2- Kintamani and Ubud Tour-
After breakfast, we take you to Gunung Kawai. It is a 11th-century temple that is famous for its bathing pools and holy springs. The beautiful archaeology and carvings of the temple will surely be worth a sight. After that, we go to Kintamani where you can experience natural beauty.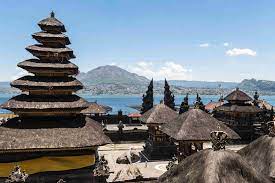 There are a lot of tourist attractions in Kintamani which you can explore such as semi-active volcanoes, Batur mount and lake, panorama etc. While heading back we even explore the Ubud market and Goa Gajah, which are famous markets known for their handicrafts. And we also explore a beautiful elephant cave in Goa Gajah famous for its historical importance. End your day well by relaxing in a comfortable stay in Bali.
Day 3- Water Sports At Tanjung Beach-
Have your breakfast and get excited as they take you to Tanjung Beach, which is famous for its water sports activities. Spend your time enjoying banana boating, jet skiing and parcelling with your loved ones. Don't miss the opportunity to experience any of these. After the long and hectic morning, relax for a while in the afternoon or explore the city more by shopping, getting a spa treatment etc. Spend the evening and experience the nightlife of Bali in Kuta, where you can relax, enjoy, have a beer and eat international food.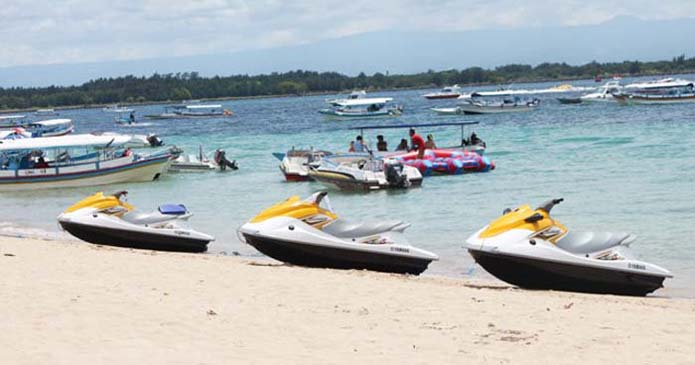 Day 4- Reach Singapore-
The first half of the trip ends, and now the second half begins by reaching Singapore. After you reach Changi Airport, the tour operator takes you to your hotel. Refresh and relax for some time as a thrilling adventure waits for you in the evening. Jungle night safari would definitely be a once in a lifetime experience for you. The visit to the dense green jungle is done through an open tramp to get you the exact view of the habitat of the animals. The winds gushing your hair and the nocturnal animal's sounds will make you feel calmer and peaceful. And an entertaining performance by tribals will surely entertain you to the core. Enjoy your stay well at a relaxing and comfortable stay in Singapore.
Day 5- Santosa Island Trip-
The first half of the day is kept for you to explore the famous highlights of the city, as we take you through the famous Merlion statue, gardens of the bay, Suntech city, fountain of wealth etc. Spend some time exploring these places and capturing memories for your life. After this, we also take you to Orchard Road, Chinatown and Little India.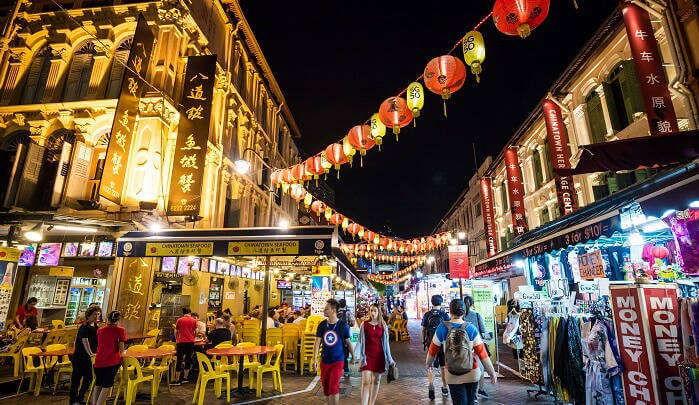 In the second half, we visit the famous theme park which is Sentosa Island, which is a fun place for every age group. Explore the underwater life of creatures, while swimming, butterfly shows and dolphin shows. You can even opt for laser and fire shows and thrilling sky rides to enjoy your day in Sentosa Island. End your day by relaxing well in Singapore in your comfortable room.
Day 6- Universal Studios-
After breakfast, we take you to the famous Universal Studios, which is an idle place for all the movie buffs out there. The theme park will make you feel like the character of your favourite Hollywood movie for sure. The adventurous rides, fun-filled adventures will make you feel alive. Enjoy some beautiful shows with your loved ones and have delicious food while visiting the park. This place is sure to entertain people of all age groups. End your day by relaxing and resting at your hotel in Singapore.
Day 7- Departure-
The fun-filled 6 days of the trip comes to an end as we leave you to the Changi International Airport; have breakfast and catch your flight to your hometown, with a bag full of memories. Good times end but memories remain with us for life. So cherish them until your next visit to Singapore and Bali.
Package Inclusions Of The Bali and Singapore Holiday Package-
a) Six nights stay in a comfortable and luxurious stay in Singapore and Bali 3-3 nights respectively, with daily breakfast.
b) Airport transfers to and fro from the airport to your hotel in Singapore and Bali are done through A.C cabs.
c) The cost of the Singapore tourist visa fee is included.
d) Return air ticket to your hometown is given in an economy class.
e) All the entry tickets to Universal Studios, Santosa Island and the Nightlife jungle safari are covered. While all the water sports at Tanjung beach and tour to Ubud and Kintamani with lunch are included in the cost.
f) All the famous spots and highlights of the city are covered under the guidance of a well versed and English speaking guide.
g) A 24*7 assistance from the tour manager is provided to the travellers.
Cost of The Bali and Singapore Package-
The 6 nights and 7 days exotic holiday package costs you 85,000 INR. The package is idle for family, friends and couples. It includes the cost of your luxurious stay in Singapore and Bali for 7 days with a daily breakfast. There are no extra charges or taxes applicable. You can customize your package to some extent by talking to the tour manager.
Bali and Singapore Package On Cruise from India-
If you want to add a little more twist and excitement to your holiday package to Bali and Singapore, you can do it by adding cruise travel from India. Roaming Routes has been successfully customizing cruise trips to various destinations for the last 5 years. All you need to do is to tell us exactly what you are looking for by calling our tour operator and tell us your boarding station from India. And leave the rest to us, we will exactly curate a package as per your needs to give you the best experience.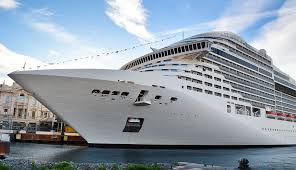 Conclusion-
Enjoy the most exotic international vacation to Bali and Singapore with Roaming Routes. Both the cities complement each other well, as we explore the natural beauty and the beaches in Bali; while a lot of thrills and adventures in Singapore by visiting various themed parks. Hence, this vacation is the best of both worlds to relax and enjoy with your loved ones.
Roaming routes have successfully planned more than 10,000 trips for travellers. The customers are highly satisfied and happy with the great customer service and hassle-free trips. They highly recommend Roaming routes to all the other travellers who are planning their trips in future.
So, if you too want to plan a fully customized trip with them or want to know more about the different destinations and services which the company provides; Check out their official website and plan your dream vacation.
Also Read: Surprisingly Jaipur hails with competitive test tube baby cost in India
Browse by Category