How Do I Choose the Best Dentist in My Local Area?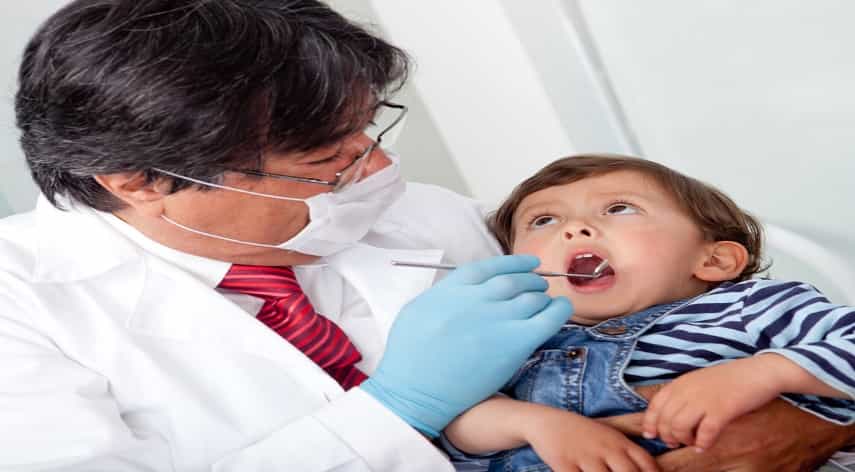 Choosing a dentist to see regularly is an essential health service. Going to the dentist twice a year is recommended. Those with limited or no dental coverage may seek out affordable or free dental services.
To choose a dentist, evaluate the dentist's longevity and ongoing medical training. You also want to consider the dentist's special interest and if it is a specialty you wish to explore.
Here is how to choose the best dentist in your area!
Check Their Credentials
You should always check the credentials of your dentist before you make an appointment. You can find this information online or by asking the dentist themselves.
The American Dental Association (ADA) is a good place to start when you're looking for a qualified dentist. Make sure the dentist you choose is licensed and accredited by the ADA. You can also check to see if the dentist has any complaints against them.
Check Their Reviews
The best way to find a good dentist in your local area like San Diego Dental Center is to check their reviews. You can read reviews online or ask people you know for their recommendations.
Once you have a few names, you can research each one to see if they are a good fit for you. Consider their training, experience, and the type of dental care you need. You should also make sure they accept your insurance.
Check Their Experience
When choosing a dentist, you should consider their experience. How long have they been practicing? What is their success rate? What do other patients say about them?
You should also ask the dentist about their training and education. Where did they go to dental school? What kind of training and continuing education do they have? The more experience and training a dentist has, the better they will be at providing quality care.
Check Their Fees
The cost of dental services is an important factor to consider when choosing a dentist. Make sure you know what their fees are for various services before you make an appointment. You don't want to be surprised by a high bill later on.
However, fee schedules can be difficult to compare because dentists may charge different fees for the same services. To compare fees, it is best to request a fee schedule from each dentist you are considering.
Check Their Website
When looking for a dentist in your local area, the best place to start is by checking their website. This will give you a good idea of what they offer and what their philosophy is. You can also get a feel for their personality and how they interact with their patients.
Check Their Location and Hours
You want to choose a dentist that is conveniently located for you. If you live in a rural area, you may have to travel a bit farther to find a good dentist. But it will be worth it to find someone who is close by.
Another important factor to consider is the dentist's hours. You want to choose a dentist that has hours that fit your schedule. If you work full time, you may need to find a dentist that has evening or weekend hours.
Check The Dental Procedures They Perform
When you are looking for a dentist, you should check the dental procedures they perform. Some dentists only perform certain types of procedures, so you want to make sure that the dentist you choose can perform the procedure you need. Here are the different types of dental procedures you might need:
Porcelain Veneers
Porcelain veneers are one of the most popular types of dental procedures. They are also one of the most expensive. Veneers are thin pieces of porcelain that are bonded to the front of your teeth.
They are used to improve the appearance of your smile and are often used to correct chipped, cracked, or discolored teeth. Porcelain veneers are very durable and can last for many years with proper care.
Dental Implants
Dental implants are a popular and effective way to replace missing teeth. They are also used to support dentures. There are two types of dental implants: endosteal and subperiosteal.
Endosteal implants are placed in the jawbone. Subperiosteal implants are placed under the gum but on or above the jawbone.
Invisalign
Invisalign is a type of dental procedure that uses clear, removable aligners to straighten your teeth. It is an alternative to traditional metal braces. Invisalign is virtually undetectable, so you can smile with confidence knowing that your smile is being transformed.
Invisalign is customized for your specific smile. Once your treatment plan is developed, you will receive a series of clear, personalized aligners. You will wear each aligner for about two weeks before moving on to the next in the series.
Teeth Whitening
The most common type of teeth whitening procedure is bleaching. This is done by using a bleaching agent to remove stains and discoloration from the teeth.
Dental Crowns
A dental crown is a type of dental procedure in which a tooth-like covering is placed over a damaged or decayed tooth in order to protect it. Crowns can also be used to improve the appearance of teeth.
Choose the Best Dentist in Your Local Area Now
If you are looking for the best dentist in your local area, it is important to do your research and ask around for recommendations.
Once you have compiled a list of potential dentists, you can then narrow down your choices by considering factors such as location, office hours, price, and services offered.
By taking the time to choose the best dentist for your needs, you can ensure that you will receive quality dental care.
Did you find this article informative? If so, then be sure to check out the rest of our blog for more
Alice Christina
Alice is the man behind this health blog. She is a physician and the founder of this must-read blog. Believe it or not, she started her journey from being an ordinary physician to building this blog from scratch. She shares reliable health and nutrition advice in his blog to help you follow a healthy lifestyle. Follow her on his (socials).
Browse by Category