Summer Boating Safety Tips for Families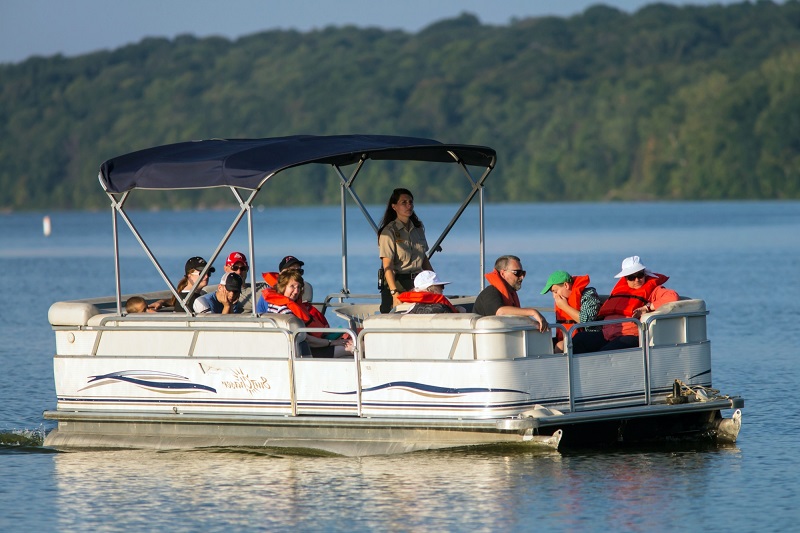 Summer is just around the corner and that means one thing – it's time to start getting the boat ready.
If you and your family are fortunate enough to own a boat, you know how much fun, freedom, and excitement they can bring to your summer adventures. There's nothing better than hitting the lake or ocean to fish, swim, and cruise around.
However, boating comes with some inherent risks. The importance of boating safety should never be overlooked.
We're here to throw you through a quick refresher course. Keep reading for our top boating safety tips for family adventures.
Everyone Should Wear a Life Jacket
No matter how well you and your passengers can swim, everyone should wear a life jacket to avoid life-altering accidents. In most states, children under the age of 12 are required to wear a life jacket at all times. However, it's highly recommended that everyone onboard follows suit.
One of the most important boating safety tips when boating with kids is to make sure their life jackets are the right size. An adult-sized life jacket won't fit properly and could result in an accidental drowning.
Visit https://www.freedomboatclub.com/learning-center/everything-to-know-about-life-jackets-for-a-family-boating-trip.html for more information on buying life jackets for your family boating trip.
Drinking and Boating Doesn't Mix
Boating safety means staying sober while operating any water vessel. Yes, boating trips might be more fun if you were able to kick back a few beers while fishing.
However, operating a boat while intoxicated could end badly. It's also illegal.
Alcohol can reduce your visibility, reaction time, and decision-making skills. Why put yourself or your family at risk?
Pay Attention to Other People on the Water
Boater safety requires vigilance and attention to detail. Pay attention to the water in front of you, particularly while you're driving at higher speeds. There might be swimmers, inner-tubers, and other people or objects in the water that are difficult to see.
Pay attention while the boat is in motion to avoid colliding with other boats or hitting people in the water. You could seriously injure yourself and others.
Keep Emergency Paddles on Board
Proactive boat maintenance should help you avoid most engine failures and other issues on the water. However, accidents do happen. You might also run out of fuel.
In either case, you need to have a way to bring your boat back to shore. You're required to carry emergency paddles on board at all times for scenarios like these. If you're stuck on the water and don't have a way to contact anyone, you could be waiting a long time for help.
Bring Food, Water, and Sunblock
Finally, one of the simplest and most practical boating safety tips is to pack plenty of food and water for everyone on board. It's easier than you think to get dehydrated out on the water in the hot sun.
Additionally, bring enough sunblock to keep everyone on board from getting sunburnt. The last thing anyone needs is severe blisters from lack of shade and protection.
Are You Making Boating Safety a Top Priority?
Are you planning a family boating trip for the summer? If so, implement these boating safety tips to keep everyone safe and healthy. And remember to boat responsibly to keep yourself and others out of harm's way.
For more lifestyle guidance, safety tips, or boating advice, check out some of our other articles. Our blog was created to help people like you live their best lives.
Browse by Category