7 Tips for Buying Quality Scrubs for Medical Professionals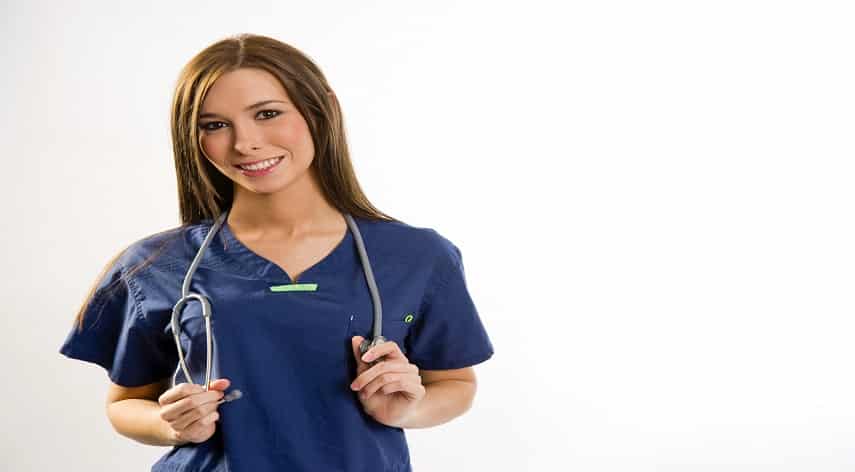 The market for medical scrubs is expected to hit $140.64 Billion by 2027.
And it's no surprise! All medical professionals must have a selection of quality scrubs to wear in their wardrobes or hospital lockers. They serve various purposes, from protecting your patient from infection to ensuring you don't get splattered with all manner of fluids.
If you need to buy scrubs as a medical professional, you should consider your options carefully. Not all types of scrubs will provide the comfort and quality you need to do great work as a doctor or nurse.
Here are seven tips you should remember when buying scrubs as a medical professional.
1. Understand Your Particular Needs
When buying scrubs, make sure that you know exactly what your needs and requirements are. You should think about the exact kind of job you have and consider the specific dress code for your position. You'll need to choose different scrubs depending on whether you'll wear them in an operating room or clinic environment.
It's essential to know the different types of scrubs there are available. Surgical scrubs are made with fabrics other than nursing scrubs, so you'll want to choose accordingly. Surgical scrubs will have high-quality material and more pockets, which can be helpful to keep in mind when making a purchase.
2. Always Buy the Right Size
When buying medical scrubs, it's also essential to know the size that you need.
Determine your measurements and check the sizing chart on the scrubs' label before making a purchase. Be sure you don't buy scrubs that are too large for you since they could end up being too loose and won't look as good.
Consider trying a few different sizes if necessary to make sure you choose scrubs that feel and look great and provide more than enough comfort for your needs. You may want to choose a size up if it's more comfortable for you, as long as the scrubs aren't too large.
3. Don't Forget About Style
Just because you'll be using scrubs for work doesn't mean you can't choose a stylish option.
There are different styles of scrubs that you can choose from, so you should be sure to compare your options and select the colors and patterns that you like the most. You can easily pair your scrub tops with various scrub pants, shoes, and socks to make a fashion statement with your attire.
Be sure to keep your fashion sense in mind when choosing quality scrubs if you want to be happy with your purchase. If you're looking for stylish scrubs, you may want to get them from this company.
4. Does the Garment Have Deep Pockets?
It's also a good idea to consider how many pockets are on the scrubs that you choose to buy. Having spacious pockets on your scrubs can help store essential items such as stethoscopes, face masks, and other tools you'll use when performing your work duties.
On the other hand, if you don't need pockets for your work, you may want to consider getting scrubs without pockets instead. Pockets could get in the way if you store too many items in them regularly.
5. What Fabric Are the Scrubs Made Of?
When choosing medical scrubs, it's essential to keep the quality of the fabric in mind. Cheap scrubs can end up causing problems and may not provide adequate protection while working.
You'll want to be sure that the scrubs' materials offer all of the essential features you'll need.
Based on your position, looking for scrubs that will be stain-resistant and antimicrobial may be essential. It's also a good idea to look for scrubs with anti-wrinkle, anti-fade materials to ensure that you can easily wash and reuse them.
6. Look for a Comfortable Neckline
Another vital thing to check when buying scrubs is the kind of neckline they have.
You can choose different neckline options, and each will work differently for your body type. You'll want to select a look that suits you and makes you feel confident. Some options you can choose from include round, square, v-neck, and mock wrap scrubs.
Be sure to consider your height, face shape, and preferences when choosing the perfect neckline style for your scrubs.
7. Settle on the Right Price
If you want to buy quality scrubs, you'll want to consider the price you pay for them. While you may be tempted to buy cheaper scrubs, it's usually not a good idea.
Cheap scrubs will be made with low-quality fabrics, making your job more difficult. You should consider the cost carefully and ensure quality for whatever price. Ensure that the scrubs offer a high level of value and outstanding features such as antimicrobial, stain-resistant, and anti-wrinkle qualities.
While you may be tempted to spend less money on scrubs, you should consider the purpose of your scrubs carefully before doing so. Ensure you don't buy poor-quality scrubs that won't suit your job role.
If you buy cheap scrubs, you may regret your purchase and need to replace them with higher-quality scrubs sooner rather than later.
Learn How to Buy Quality Scrubs With These Tips
To buy quality scrubs as a medical professional, make sure that you keep all of the tips above in mind. Not all scrubs are made the same, so you'll want to verify the quality before making a purchase.
Are you interested in finding more professional tips and advice? Find more valuable guides by reading through our blog now.
Browse by Category