Looking for a CBSE International School nearby in Ahmedabad?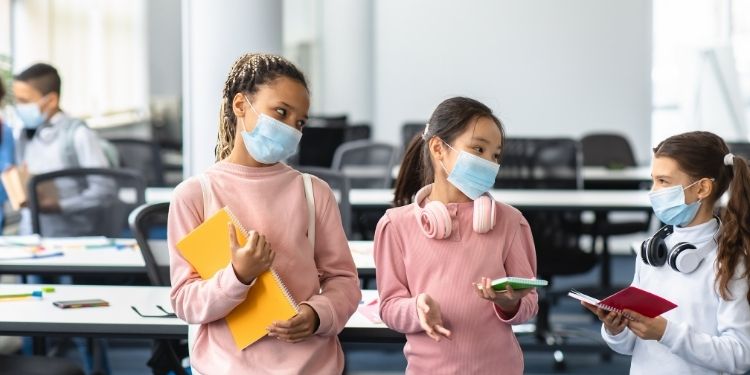 Are you looking for the best CBSE school in Ahmedabad? Then you should know the ground rules of school scouting before you make a decision
We are well aware that CBSE has proven to be a very good curriculum offered to Indian students in top schools in India. But have you ever thought about why other curriculums like IGCSE and IB overtake the CBSE when it comes to overall development? It is quite important to find a CBSE school that stresses holistic development and not just Core Academic concepts.
Follow these instructions and steps to find the best nearby International school that will provide the best kind of education to your child. 
1. Mental / Cognitive Development:
Without age-appropriate cognitive development, children often lack problem-solving and critical thinking skills. Therefore, it is important to nurture and foster cognitive development by providing the right environment and the right tools to improve these crucial skills. A good CBSE school should teach the child how to learn and not just what to learn! Creating an environment that piques the child's interest and allows him to explore and independently make choices and decisions during the process of learning is the best way to do this. Schools of the 21st century understand this aspect and provide a highly interactive environment that allows children to explore and engage to their heart's content. There are smart classrooms, virtual labs, and innovative methods of learning that help in the objective of effective learning.
2) Socio- Emotional Development
Having a solid foundation of Socio-emotional development leads to a successful and happy life. The right CBSE school will provide you an environment where children understand the importance of a community and learn to foster it the right way. The school environment should make sure that children are taught the precious aspect of equality and diversity among children. Relationships are the core of emotional development, therefore teachers and guides should help students and young children make friends with their peer groups and help them come out of their shy cocoons and spread their social wings.
3) Physical Development
 This is one of the other most important developmental aspects in a child. Children are at their best when they get enough physical activity in a day. Their high energy levels often need to be channelized into the right sports activity where they not only learn the skills of that particular game but also learn other crucial skills like team building and collaboration among peers. A good school has the right facilities and professional coaches to inspire these children to take up sports as an extracurricular activity. Almost all extracurricular activities provide an outlet to these children and give them the much-needed confidence and awareness about their latent talent.
Other holistic development traits that a school should possess
CBSE schools should regularly host Community development programs, charity drives, and environmental conservation initiatives for acquainting students with the problems of the real world. This allows children to connect their knowledge to real-life problems of our society. 
Schools should have the latest technology and innovation inside their campuses to help their students think futuristically. A platform that is highly connected to the outside world is going to be beneficial to the student in every way. After all, in the end, they grow to become leaders and responsible citizens who will solve the problems faced by the world at large.
Conclusion
There are innumerable positive points and advantages of learning in a school that has a holistic environment. Therefore, a parent should find a nearby International school that caters to all the above developments in a child's educational years. 
Browse by Category