3 Types of Cosmetic Dentistry Services in Montclair, NJ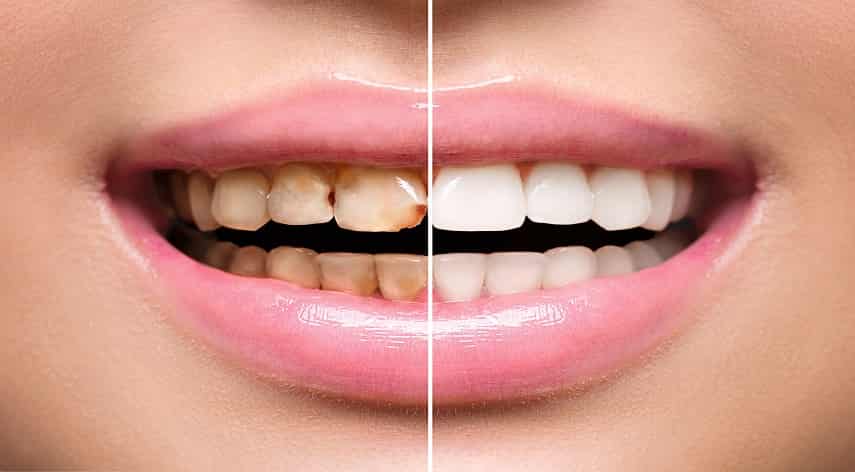 If you're interested in maintaining optimal oral health, it can be helpful to have regular cleanings and exams. However, even with regular dental care, some issues can arise that require a little extra attention.
This can be the case if you have chipped teeth, an uneven smile, or gaps from missing teeth. For this situation, cosmetic dentistry in Montclair, New Jersey offers services to help beautify your smile!
Keep reading to learn more about the types of services they offer and how they can help you achieve the smile of your dreams.
1. Teeth Whitening
Over time, teeth can become stained and yellowed from the foods and drinks we consume and the personal habits we have. Teeth whitening is a popular NJ cosmetic dentistry procedure that can improve the appearance of your teeth.
There are many different ways to whiten teeth, including at-home kits, over-the-counter products, and professional treatments. Many people prefer professional teeth whitening because it is faster, more effective, and longer lasting.
Professional teeth whitening is usually done in a dental office by a qualified dentist or dental hygienist. The dentist or hygienist will first assess your teeth and choose the best type of whitening treatment for you. Then, they will apply a bleaching gel to your teeth and use a special light to enhance the whitening process.
In-office teeth whitening can make your teeth several shades lighter in just one visit. It takes about an hour to complete.
On the other hand, the take-home teeth whitening kit is a do-it-yourself teeth whitening kit that you can use in the comfort of your own home.
2. Dental Implants
Dental implants are a type of cosmetic dentistry used to improve the appearance of your smile. They are a permanent solution to missing teeth and you can use them to fill in gaps, replace chipped or discolored teeth, or give you a more confident smile.
The implants are made of titanium and are placed into the jawbone, where they fuse with the bone and provide a strong foundation for artificial teeth.
The post is then capped with a porcelain or ceramic crown, which looks and functions just like a natural tooth. Dental implants are strong and durable and can last a lifetime with proper care.
They are also more durable than other cosmetic options, such as dentures. If you are considering the procedure, be sure to consult with a qualified cosmetic dentist to find more information on dental implants. An NJ dentist will take into account your overall oral health, the number of teeth you need to replace, the risks, benefits, and your lifestyle
3. Gum Surgery
In most cases, gum surgery is performed to improve the aesthetics of your smile. However, there are also instances where this type of surgery is necessary to improve the health of your gums. It can involve anything from correcting a gummy smile to repairing damage from periodontal disease.
Dentists perform the surgery to remove excess tissue, contour the gums, or address gum recession. Gum surgery is usually an outpatient procedure, and the recovery time is typically short.
The Right Cosmetic Dentistry For Your Smile
Cosmetic dentistry services in Montclair, NJ include teeth whitening, implants, and gum surgery. Each of these services can help you achieve a beautiful, healthy smile. Talk to your dentist to schedule a consultation to find out which cosmetic dentistry services are right for you!
If you think this article is helpful, check out our other blogs!
Alice Christina
Alice is the man behind this health blog. She is a physician and the founder of this must-read blog. Believe it or not, she started her journey from being an ordinary physician to building this blog from scratch. She shares reliable health and nutrition advice in his blog to help you follow a healthy lifestyle. Follow her on his (socials).
Browse by Category