Benefits of Learning Digital Marketing Course after 12th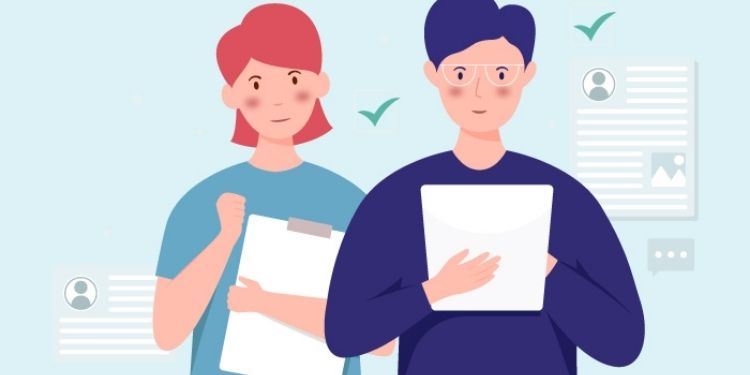 Students who have passed the class 12th examination are constantly looking for course after 12th. Short-term courses are getting popular day by day and will soon be made a part of the curriculum. Although, digital marketing is a perfect course after 12th scheduled by Quibus digital marketing institute.
Digital marketing helps brands connect with potential customers and build sales. As India moves towards being a developed nation, the job parameters and student ideology towards adding to the economy has changed. Not everybody wants to work in a 9 to 5 job.
The Job scope must confuse most of the Students about different online courses. To bust the confusion, we will introduce you today to the digital marketing course after the 12th. Digital Marketing opens doors to endless experimentation and doing what makes you feel sane. It has job profiles for writers, developers, graphic designers as well as analysts.
Digital Marketing Courses After 12th
The first question which arises in a student's mind is " Can I do a Digital Marketing course after 12th?", YES, You can. There are no unnecessary restrictions in a digital marketing course. It is a skill learning course and can be done at the age of 50 or as early as after schooling.
According to a recent survey conducted by CMO predict that 56% of businesses are upgrading their business models towards digitalization, this will lead to massive job generation in the field of digital marketing. According to Burning Glass Technologies, recruiters pay 29% higher to those who have digital marketing as one of their primary skills.
Linked In and many other online recruiting platforms are seeing a great increase in employers' demand for digital marketers. It has been listed amongst the Top 10 Jobs in India and also worldwide.
Benefits of Doing Digital marketing Course After 12th
You can find convincing reasons as well as the benefits of digital marketing in India. And why it's a great course after 12th.
Explore a Wide Range of Career Options
With digital marketing, one can explore careers in both creative and technical fields. The digital marketing course is valid worldwide and hence provides an opportunity to move abroad. Furthermore, it is a skill-based career and does not require unnecessary degrees. The course has a wide range profile options from content writers to web developers.
Increase Your Market Value
Linked In and many other online recruiting platforms are seeing a great increase in employers' demand for digital marketers. The average salary of a digital marketer is around 5,00,000 INR.
The Digital Marketing industry in India is predicted to have a market size of INR 539 billion by the financial year 2024, up from just INR 199 billion in the year 2020.
Receive High-end Salary Packages
In digital marketing, the possibility of promoting to the managerial level and receiving a high-end salary is increasing. With the increase in demand, the salary packages also increase. And the digital marketing demand has been increasing at a faster pace.
Enhance Your Skills and Creativity
Bored with corporate 9 to 5? Digital Marketing is a perfect way to enhance creativity as one can work in social media or content writing.
Enjoy Greater Flexibility
Digital marketing comes with immense flexibility. One can work part-time or as a freelancer while going to college. The course is also flexible and usually happens in the evening, so that students can do multiple things at a time
Digital Marketing Vertices
A Digital Marketing Course includes various vertices in which you choose lucrative opportunities such as-
Social Media Marketing (SMM)
Search Engine Marketing (SEM)
Content Marketing
Web Analytics
Youtube Marketing
Affiliate Marketing and many more.
Quibus Digital Marketing Training Institute
Digital marketing course can be both short term of just 3 months to long term for a year or in terms of degree. Major online platforms provide digital marketing courses like Udemy, Up grad, etc. But Quibus Digital Marketing Institute is a leading platform and enriches the value of education. The teachings here are not on a presentation based rather, the one-on-one teachings take place. It involves the practical implementation of the knowledge gained right there in the Virtual classes.
Conclusion
Hope all your questions are answered about the Digital marketing course after 12th and about the field as well. Trying to make a career in already saturated professions will not get you success. Furthermore, slow growth can break your confidence as well. Digital marketing is a good profession. Moreover, its demand will increase in current times and can take you to success at a much faster pace.
Browse by Category