Add Special Flavor in your Mug Gifts with Customized Mug Boxes
A warm cup of coffee in your hands with the soothing aroma blessing your senses is the best thing to start your day with. And when that blissful little cup reminds you of someone you love, it makes it even more calming and joyful. When you think of something to gift to your friends or family, that is both useful and intimate, what better gift than coffee that they can use every morning as a reminder of your love and affection. Or simply a coffee cup that will remind them of you every time they pour their coffee in it. A gift box with their favorite coffee, a mug, some treats, or any other intimate items is the best combination for a token of love on a special day.
Let us talk about how you can make your simple coffee box gift special for your loved ones.
Select the perfect coffee.
The first step in getting together your coffee box is to select the perfect type of coffee beans. There are different types of coffee beans to select from, each with its own flavor. The four types that are commonly used by coffee enthusiasts are Arabica, Robusta, Liberia, and Excels. Know what flavor of coffee beans is best preferred by your loved one and then get around to packaging. The best option is to add all the different types in little bags and put them in your gift box. That way you can never go wrong. You can also go for coffee grounds which also come in various types and textures that range from thick and coarse to very powdery and fine grounds.
Add a mug.
Now to jazz up your gift and to make it more personal you can add something that will make it more worthwhile. What comes to mind when you think of coffee? Yes, you got that right.
A mug! You can make your gift box so much more interesting by adding a cup or a mug. Better yet, get a customized mug. There are hundreds of websites and online services that provide the service of making a customized coffee cup on which you can get your desired image printed. You can select a personal photo of your friend or something they like. For instance, a cartoon character or celebrity or a soccer team. You even get a quote printed on it that you think will help inspire and encourage them while they are having their morning coffee.
Put it in a coffee mug box to make your gift look neat and classy. Coffee mug boxes are easily available. You can select them to fit the size and dimensions of your mug or cup. There are custom coffee cup boxes also available to match with your cup and you can also get your desired images printed on them. These packaging boxes can even contain logos of your company or service if you choose to give them as a gift to your colleagues or clients. That way you can buy them in bulk at lower prices. You can also order coffee mugs and coffee mug packaging boxes online with unlimited options to suit your choice.
Add Some Treats.
To make your coffee box even more special, you can add some special treats to it to make it look more appealing and memorable. The best thing that goes with coffee is a selection of chocolates. You can choose simple small bite size chocolates with shiny packaging to make it look special. Another eatable you can add is nuts that go very nicely with the gift. Coffee and nuts are the best combinations for a gift. You can even add an aromatic candle to make your gift look soothing and pretty. It will give a warm calming feeling to the whole thing with the smell of coffee and the candle together.
Coffee Gift Box Packaging.
Let us now get around to our last step of the way that is the packaging of our coffee gift box. This is the most important step to complete your gift and it will make it look so much fancier. Instead of going for a regular box, you can go for specialized gift boxes. The ones with tiny compartments might go well with your selection of coffee beans, mug, and treats. If not that, you can use paper confetti to fill up and decorate your coffee box. You can get customized coffee cup boxes with your desired look or images to compile your gift. Or you can even have them made according to your choice, size, and embellishments. A better option is to make your own gift box. Take an ordinary box with a lid and a bottom that suits the size of your items and simply wrap it up in a gift paper with your wishes and greetings written on top.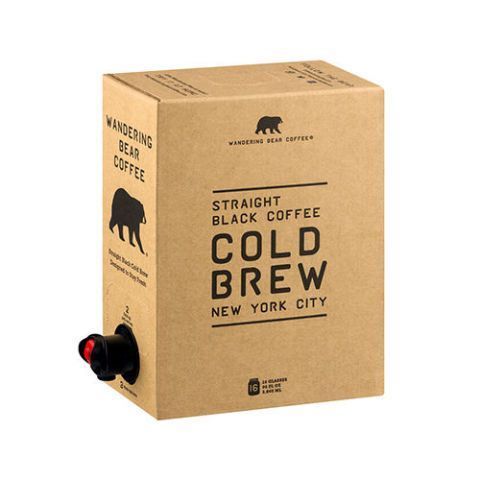 You can even decorate it with your favorite tools like ribbons, paper flowers, gemstones, colored pens and glitters to make it memorable and show your love and effort in the gift. Ready-made customized gift boxes are an easier option though. Depends on☐ the occasion and your personal choice on how you want your gift to look. Customized gift boxes are easy to find according to preference. It will save your time and even make your gift classier and more expensive. A self-made gift box though looks like you have put in a lot of love and effort into your gift and even if it isn't perfect, the personal touch can put a smile on your loved one's face.
These are just some of the ideas that you can use to turn your simple gift into a cute, fancy, and personalized one. You can add anything else to your gift box along with coffee, whatever you think will be a nice personal touch. It can be a personal note with some cookies or even perfume. This will definitely be a gift that will leave a lasting impression on your loved one.
Alfred Williams
Hey everyone! My name is Alfred Williams and I am passionate about business and finance. I have been working and managing in these fields for over 10 years. I have expert knowledge of market strategies, financial analysis, and decision-making processes. I also have experience in consulting and budgeting. I'm excited to use my knowledge and expertise to help others achieve their goals. Follow me for the latest insights on business, finance and decision-making. Business, finance - let's get started!
Browse by Category