Features of a Gaming PC in 2023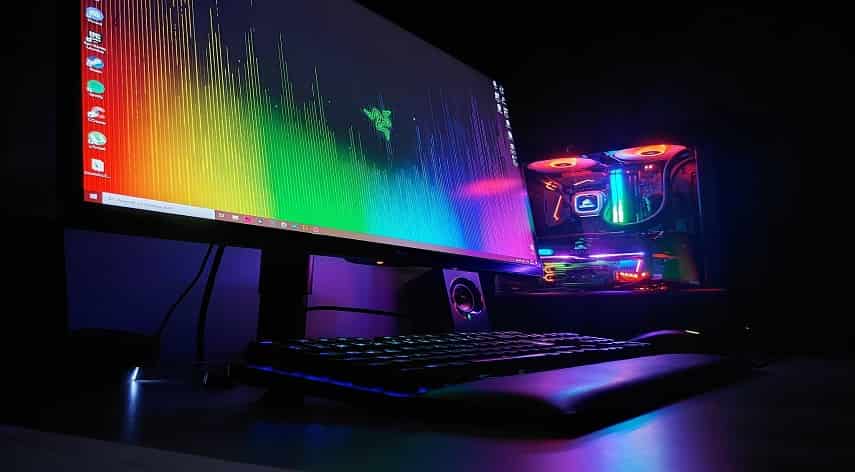 Whether you're building or buying a gaming PC in Perth, you'll want to be sure that the components and specs are up to date. With this in mind, we've compiled a list of some important features to seek this year.
CPU (Central Processing Unit)
With multiple cores, a fast clock speed, and Intel or AMD processors, you'll be sure to get the most out of your gaming. Look for CPUs with up to 8 cores running at 4.5GHz or more for optimal performance.
GPU (Graphics Processing Unit)
In 2023, PC gaming enthusiasts will want to opt for GPUs with the latest technologies such as ray tracing and neural network AI acceleration to deliver breathtaking visuals. Look for RTX 30 series cards from NVIDIA or Radeon RX 6000 series from AMD.
Storage
To store your data and games, you'll need a reliable storage device. Look for PCIe-based solid-state drives with 1TB of storage or more for fast game loading times and reliable performance.
RAM
For a smoother gaming experience, you'll want to opt for a system with 16GB of RAM or more. This will allow your PC to handle multiple applications at once without any significant drop in performance.
Cooling
To ensure your PC runs at optimal temperatures and performance, opt for a custom cooling system. This will keep your PC cool and quiet, even during those intense gaming sessions. If the PC doesn't have appropriate cooling systems, you may experience random shut downs or expensive repairs due to overheating.
Peripherals
To fully experience the game, you'll need to invest in a good mouse and keyboard. These peripherals will be essential for executing special actions or movements in-game. Plus, they'll have customisable lighting and different profiles to best fit your gaming style.
PSU (Power Supply Unit)
Next, you'll want to look for a good PSU (Power Supply Unit). This is what leverages the power from your mains outlet and distributes it to your components. The more powerful the PSU, the better it will be able to handle heavy loads and power-hungry hardware such as GPUs (graphics processing units).
Biggest Mistakes When Buying a Gaming PC
With these important components in mind, here are some mistakes to avoid when buying a gaming PC in 2023:
Not researching components before purchasing – Before you buy a gaming PC, it's important to do some research on the components and make sure they are of good quality and will be able to meet your gaming needs.
Buying too much/too little power – It's important to make sure that the CPU, GPU and PSU are powerful enough to meet your gaming needs, but not so powerful that the PC is too expensive.
Not getting a good cooling system – A good cooling system will help keep your gaming PC from overheating and ensure that it runs smoothly.
Going cheap with RAM – RAM is an important part of a gaming PC, and it's important to make sure you get enough of it. Going too cheap on RAM can mean that games lag and don't run smoothly.
Not getting a good storage system – A good storage system is necessary for gaming, as it allows you to install multiple games at once and save your progress. An SSD is often recommended for the best gaming experience.
Not getting the right graphics card – A good graphics card is essential for gaming, as it determines how well your games will run. It's important to make sure you get a card that can handle the latest games.
Browse by Category