How to Become a Home Health Nurse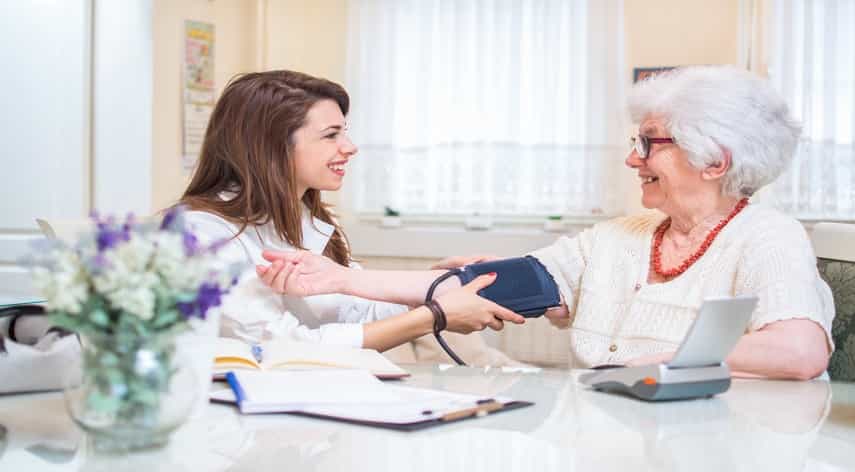 Becoming a home health nurse can be an excellent career choice.
Quality health care is still a critical need in the U.S., and it becomes more of a challenge as the population ages. While individual patients face unique circumstances, home health nurses are available to provide care that ranges from pain management to education around healthy eating.
But how do you become one? What do you need to do to become a home health nurse?
Let's explore what it takes to be a part of this fulfilling sector.
Home Health Nurse: Education and Training Needed
If you are interested in a career as a home health nurse, training and education are a must. To become a home health nurse, you will need to complete a registered nursing program and obtain a valid RN license.
You will also need to have a minimum of one year of experience working in a home health setting. Some home health agencies may require you to have a bachelor's degree in nursing. Additionally, you will need to complete a home health nurse certification program.
Home Health Nurse: Skills and Qualities Needed
The qualities that home health nurses need are first and foremost, the ability to develop relationships with patients and families. This means being able to communicate effectively and show empathy. Home health nurses need to be able to be self-sufficient and organize their time well, as they are often working independently.
They need to be able to educate patients and families about their condition, treatments, and self-care. Finally, they need to be able to advocate for their patients and ensure that their needs are being met. Nursing assistant qualities are crucial for every at home nurse when caring for the sick.
Home Health Nurse: Other Roles and Responsibilities
As a home health nurse, other roles and responsibilities include providing direct patient care, teaching patients and families about disease processes and management, providing emotional support, and acting as a resource to the interdisciplinary team.
Home health nurses also play a vital role in quality improvement initiatives and risk management. Good communication and documentation skills are essential in all aspects of the home health nurse's role.
Home Health Nurses Work: Different Settings
There are many different types of home health nurses, each with its own unique set of skills and experience. Some home health nurses work in hospitals, while others work in clinics or doctor's offices. Some work in nursing homes, and some even work in patients' homes.
No matter where they work, home health nursing provides vital care and support to patients and their families. Home health nurses are an essential part of the health care team, and their work is essential to the well-being of patients.
The Importance of Home Health Nurse
As a home health nurse, you will have the opportunity to make a difference in the lives of your patients. You will be able to work with them in their homes and help them to recover from illness or injury. This career is both challenging and rewarding, and it is a great way to make a difference in the world.
For more informative facts, visit our main blog page.
Browse by Category