How Aesthetics Pro Online Can Take Your Dermatology Practice to the Next Level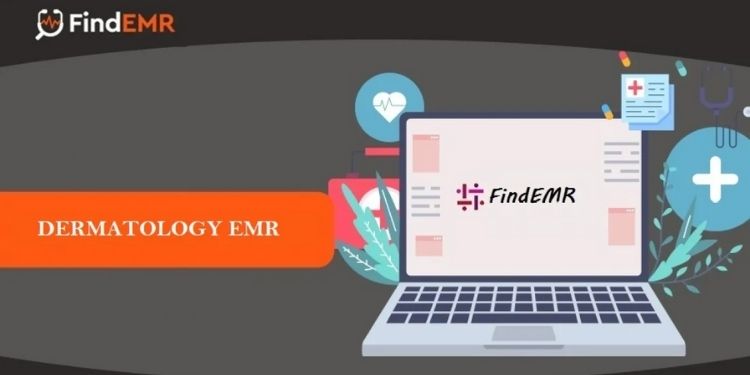 There is a world of different kinds of EHR out there. They all offer various different features and are placed at different price points. This can make it quite hard to choose one that can help your practice out the most. This is especially true when you are operating as a speciality practice. That is because you are often looking for specific and niche features fitted to you.
However, in a world of generalized EMR, you actually have a chance to work with amazing specialist software. For dermatology practices, Aesthetics Pro Online is a wonderful option with a lot to offer. The software was built specifically for dermatology practices like yours, and so it can be a great addition to the team.
At Queknow in this article, we will be looking at the software in detail. We will also be exploring the various features that make Aesthetics Pro Online such a wonderful option for dermatology practices.
How Can EHR Help Dermatology Practices?
Why does my dermatology practice even need an EHR? If you are asking this question, you may have run a practice for some time without an EHR. While such a thing can be done, things are slowly changing. Not only does EHR help the work you do, but it can also help you comply with your state and federal regulations.
The right EHR for your practice will be an asset to the work that you do. It will help you do your work in an organized manner. It will help patients feel engaged and improve communication even with members of the staff. EHR can also help you manage revenue and billing in an effective manner. Ultimately it can be the key to successful running.
About Aesthetics Pro Online Software
Aesthetics Pro is a cloud-based electronic health record software. It was created for a number of different speciality practices, including most notably, dermatology. One of the core functions of this software is to improve the workflow at which facilities operate. It is designed to help speed things along while encouraging practices to also improve efficiency.
However, that is not all there is to this dynamic tool. It can carry out some amazing powerful tasks such as staff management, scheduling, and patient record management. It has an interface that can be integrated with a lot of other medical systems. It also complies fully with HIPAA guidelines, meaning it can be used knowing it is a secure platform.
Aside from this, the Aesthetics Pro Online pricing is set at various rates for different settings. There are three different pricing plans that you can choose from. However, one such plan, the enterprise plan, can be acquired at $69 a month. For more details on Aesthetics Pro pricing and much more, you can reach out to the vendor.
Features of Aesthetics Pro Online
So, now that you know what the software is, the next question to address is, what are its features? We've done the work and identified three amazing features that can make Aesthetics Pro a wonderful contender for dermatologists. Read through this section to learn about the three features enjoyed by Aesthetics Pro Online reviews.
Create Seamless Patient Charts
One of the most important tasks you carry out at practices is to create and maintain a patient chart. This is because patient charts aren't just a piece of paper detailing what you are doing. They are a receipt and history of the patient's medical health. The patient chart, therefore, must be comprehensive enough that adequate care can be provided.
This is the flagship product offered by any EHR because this is the core issue that an electronic health record addresses. Using Aesthetics Pro Online, you can enter patient information with just a few steps. You can do this quickly enough that it doesn't take too much time. This also gives you more time to spend with patients and cuts over time.
Manage Patient Visits Easily
One of the other ways that Aesthetics Pro is an incredible asset to your dermatology practice is because of scheduling. You can manage your everyday appointments with this software. Depending on your patient visit length and the availability of time, you can see more patients. This helps you create a more organized and productive calendar schedule.
The more patients you see, the better the revenue generation is for your practice. This helps you remain profitable so you can continue the work you love effectively. You can also use other tools available from the scheduling feature. For example, there is a wonderful option to send out patient reminders. This helps to keep the missed appointments to a minimum.
Connect With New Patients
Finally, one other amazing tool available through Aesthetics Pro Online is the ability to market your practice. This is a field often ignored by other practices. Most rely on word-of-mouth to get ahead and built a rapport with new patients. However, you can amplify and accelerate the process when you get ahead in terms of marketing.
Since you know you are dealing with a lot of competition, marketing can help you get ahead. You can use simple features like email sending to reach new patients. You can market to new target audiences by sending out an email campaign to tell them about your services. This is crucial to help bring in new patients who can enjoy the services you provide.
Is Aesthetics Pro Online Right For Me?
If you are interested in getting Aesthetics Pro Online, you may want to do all of the research you can. Because we don't know the details of your practice, we can't make a specific recommendation. However, you know your practice best. Therefore, you alone have the tools to make the right judgment call about this software.
Instead, we recommend, as mentioned above, that you do all of the research that you can. One of the best ways to do this is to request a demo from the vendor. Demos help you see all of the features in a comprehensive and concise way. This helps you decide if the software, its flow, and its navigation are right for your practice.
Browse by Category