How to Plan for the Needs of Elderly Parents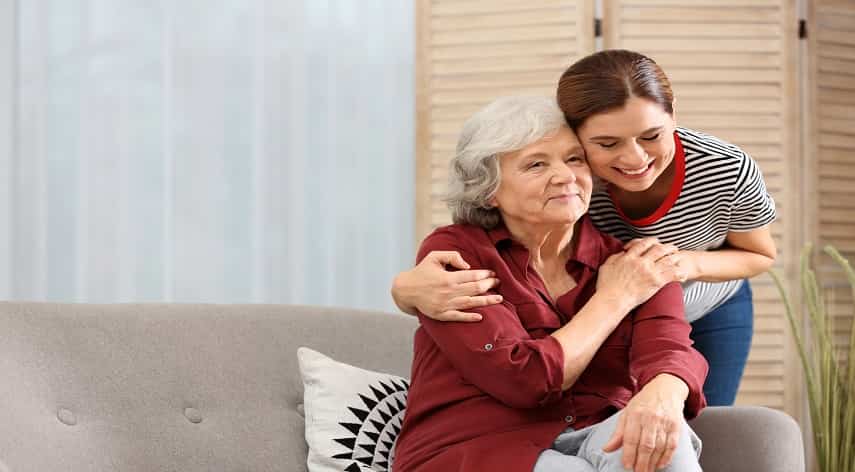 What if your elderly parents need care that you can't give them? This can feel like a scary and difficult feeling to face. They raised you, and you're all each other has, so what do you do when you're not able to take care of them?
There are a few things you can do to plan for the care of your parents when you're not there to do it yourself. It takes research and a little bit of foresight, but you don't have to be caught unprepared.
If caring for your elderly parents is weighing heavy on your mind, you've come to the right place. Keep reading to learn how to prepare your parents and your family for the day you won't be able to do it yourself.
Evaluating Everyday Needs
Planning for elderly parents begins with an evaluation of their current needs. This includes observing their daily activities, such as physical needs, emotional needs, as well as their medical needs. Discussing these needs with the doctor can give a better understanding of the kind of help the elderly parent may need.
Physical Needs
It is important to plan for the physical needs of elderly parents to ensure their safety. Acknowledge their independence, but attend to health and safety issues as needed. Make sure their home is comfortable and free of safety risks.
Ensure that their medications are organized and all necessary supplies are available always. Make sure their healthcare provider is aware of their care needs. Incorporate regular physical activity into their daily routine.
Low-impact activities, such as walking or swimming, can provide physical stimulation. Establish an emergency plan in case of sudden hospital admission. Always ensure that someone nearby is always available in case of help.
Emotional Needs
One of the best ways to start is by understanding how aging can affect their emotional needs. Communication is critical: make sure to listen to their concerns and take the time to respond. Avoid passing judgment and stay open-minded.
Establish a regular check-in routine to remain in contact and offer emotional support. Show compassion with your words and actions. Use community resources to connect them with support services. Include them in your circle of family and friends whenever possible.
Be mindful of their changing needs and be patient when adapting to changes that occur with aging.
Medical Needs
Research the types of medical coverages available, such as long-term care insurance and Medicare. Speak with the elderly parents to understand their needs, such as home health care and special medical equipment. Research their options and shop around to get the best deal.
It's also important to consider a geriatric care manager who can provide support medical care with doctors and other resources. Weekly check-ins ensure they're taking their medication and eating nutritious meals.
Develop a list of emergency contact numbers. Make sure to keep up with the necessary paperwork, such as advance directives and other legal documents. With proper preparation, the medical needs of elderly parents can be taken care of with ease.
Investigating Long-Term Care Options
Research the various long-term care options available such as at-home care, adult day services, and respite care that can assist senior parents to remain in their homes for as long as possible. Make sure to investigate the potential costs of long-term care. Speak to family, friends, and professionals such as doctors and advisers to get advice on the best options for elderly parents.
Safeguarding Financial Resources
Research any potential help that may benefit your parents. Consider finding a professional who specializes in elderly care. Consider setting up a budget to accommodate extra expenses required to care for your parents. Look into life insurance and long-term care options to prepare for future needs.
Planning for their needs will help them ensure their long-term comfort.
Arranging Transportation Support
Determine the mode of transportation needed, as this can vary depending on the individual's abilities. For example, a wheelchair ramp may be needed to provide access to private vehicles or public transportation. Next, identify local transportation providers who offer services that meet their needs.
Research the cost, availability, and type of transportation offered to determine the best option. If a family is able to assist their parent with transportation, make sure to consider the potential impacts on scheduling and availability. It is also important to consider the physical aspects of the ride, including proper seating, safety belts, and secure straps.
Assessing Caregiver Requirements
Before any decisions are made about care, the first step is to assess potentially needed caregiver jobs. An assessment can involve talking to a doctor, social worker, or occupational therapist to determine the elderly person's needs. This should include areas such as mobility, nutrition, independence, and mental/physical state.
A family also needs to assess their own situation, such as time, energy, availability, and willingness, to determine if they are able to provide care themselves or may need to hire a professional caregiver. If a caregiver is needed, families should look into options such as healthcare aides, home health aides, and private aides. Taking the time to assess the situation and the needs of all involved is essential to ensure everyone is adequately supported and provided with the care they need.
Start Planning for Your Elderly Parents
With elderly parents, it is important to plan ahead to ensure their needs are met now and in the future. Making time for regular care conversations, staying in tune with the elder preferences, and creating a financial plan that accounts for their continued needs are critical steps. Reaching out for support and resources when needed ensures everyone involved can have peace of mind.
Get started creating a plan today for your elderly services. My Home Care can assist you with your home aged care needs and enquiries.
Are you looking for more tips and tricks? Check out our blog on a daily basis for all the hottest news!
Browse by Category