Why Aren't More Teenagers Getting The HPV Vaccine As It Prevents Cancer?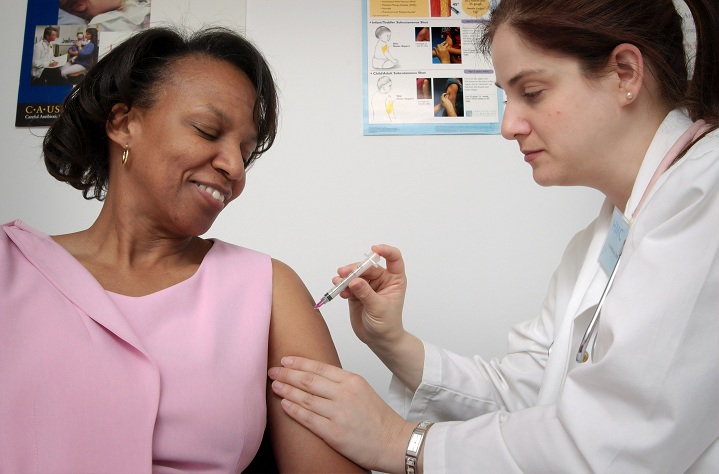 Researchers have done many studies, and the conclusion is that the HPV vaccine is good prevention against cervical cancer and is without any severe side effects. There is no doubt in the efficacy of this vaccination, according to researchers.
The abnormal cells that cause cervical cancer are inhibited successfully by the HPV vaccine. So, women should not worry about having cancerous cells in the cervix. It is also noteworthy to mention that there are no severe side effects associated with the vaccination.
Do you know that 4 out of 5 persons develop human papillomavirus in their mid-40s? In this case, why are teenagers not interested in getting vaccinated before they reach this age?
Public health officials are frustrated at this turnout, particularly after discovering from so much research how effective the HPV vaccine is against cervical cancer.
A nonprofit organisation working on the distribution of global health research was responsible for this discovery.
The human papillomavirus is the most common STI world over. A study conducted in 2014 showed that before getting to age 45, 80 per cent of men and women would be diagnosed with HPV.
This virus's transmission mode is via skin-to-skin contact, and infected persons do not have any clear symptoms. As the symptoms develop, there is no treatment or cure for it.
Many HPV-infected persons are asymptomatic (show no symptoms) and are not aware of the infection's presence in their body. As for the infection, many of them do not cause any harm. However, in certain persons, HPV can grow into cancer. A report from the WHO shows that 70 per cent of cervical cancer and precancerous cervical lesions in the female body are caused by strains of HPV, especially HPV 16 and 18.
Following this, the CDC has recommended that double doses of the HPV vaccine be administered on children aged 11 and 12 years old. You can visit the website to know more: https://www.gynae-clinic.co.uk/hpv-vaccine-london.
But presently, the Food and Drug Administration, FDA has approved Cervarix, Gardasil, and Gardasil 9 as the vaccines for HPV.
Findings from the HPV study
26 studies were carried out on the HPV vaccine, and researchers from Cochrane examined these studies.
The duration of this research was 8 years and involved above 73,000 women from all around the continents.
The studies' randomisation was done where some women had the actual HPV vaccine and others given a placebo.
During the research, studies on two HPV vaccine types was performed. The first studied the HPV 16 and 18 strains, while the second considered the HPV 16 and 18 plus two strains responsible for genital warts.
According to Cochrane researchers, the recent vaccine aimed at testing 9 types of HPV was not part of the research because it hadn't been tested against a placebo in a random controlled trial. The study's main focus was on women less than 26 years, but 3 studies involved women close to 45 years in age.
In the study of the HPV vaccine, researchers focused on the growth of unusual cervical cells known as precancer as cancer on its own can show up in years. To this end, the study was directed at the efficacy of the HPV vaccine to prevent precancerous growth.
Researchers observed that none of the assessment was monitored for a long time on any participant to identify the effect on cervical cancer.
The studies concluded that HPV vaccines are strong enough not to allow precancerous cells to grow on the cervix.
Another report from the research revealed that immunisation lowered the chances of developing a precancer in young women without HPV. About 2 in 10,000 women were vaccinated, and 164 in 10,000 women who received placebo were later diagnosed with cervical precancers.
Data from all registered women, including those who were free from high-risk HPV at vaccination and those who weren't were also considered in this research.
For women between the ages of 15 to 26, there was a decline from 341 to 157 in 10,000 women who were vaccinated as it lowered the occurrence of cervical precancer linked to the HPV 16 and 18 strains.
The report also states that vaccination against HPV also lowered the chances of growing precancerous lesions from 559 to 391 in 10,000 cases. Based on this, it is clear that the HPV vaccine can effectively lower the HPV 16 and 18 strains and reduce the chance of growing abnormal cells triggered by any high-grade CIN or HPV 16 and 18.
Since it takes some years for cervical cancer to show up post-infection, there is no clear idea of how much the HPV vaccine will reduce it. Still, following the currently available data, every chance will drop as experts have a thorough knowledge of the origin of cervical cancer and CIN.
Nearly everybody is HPV-exposed!
Over 100 strains of HPV exist, and 40 of these can be transmitted via sexual activity and the penis, throat, mouth, vagina, and the rectum can be impacted.
Experts say whenever anyone gets sexually active; they are at a chance of being exposed to HPV. In many women, this virus is cleared by their immune system on its own, and they remain virus-free afterwards.
Warts on the anus or genitals can be brought about by some strains of HPV contracted via sex. Other strains can trigger cervical abnormalities and if not treated, can develop into cervical cancer.
Compared to lung cancer and breast cancer, cervical cancer is very uncommon to be found in women in countries like the U.S report states. In developing countries, cervical cancer is the second commonest cancer with a record of about 85 per cent deaths caused by it as studies states.
Are there side effects of the vaccine?
HPV vaccines have very low common side effects, including redness or pain on the area injected tiredness, nausea, and muscle or joint pain.
Cochrane researchers report that the HPV vaccine doesn't heighten the chances of severe side effects.
About 7 per cent increase in side effects was recorded in both women who were vaccinated and those who weren't.
Again, there wasn't any recorded increase in chances of miscarriage in women who became pregnant after taking the vaccine.
What parents can do
The CDC in 2016 recommended that the HPV vaccine be given to children between 11 and 12 years, and two shots of the vaccine be administered before the age of 15.
For persons aged 15 to 26 years, 3 shots is the recommended dose.
But most young people who are eligible for this immunisation are not receiving it.
Studies done by the CDC on children aged 13 to 17 years showed that just 50 per cent of boys and 63 per cent of girls had been given a minimum of a single shot of the HPV vaccine.
Some parents fear that if their children get this vaccine, it will trigger more risky sexual activities, but health experts have a different opinion – studies prove it won't be so.
For instance, a study of 1398 girls aged 11 and 12 years showed that 3 years after getting the HPV vaccine, the rise in sexual activities was not linked to the vaccine.
Another study revealed that girls who were more exposed to STIs were not due to the HPV vaccine.
An expert has noted that it is a myth that HPV vaccine will increase sexual activities among children. Also, ensuring your children, both male and female, get HPV vaccination is a sure way to protect their sexual health now and in the long-term. Parents should take advantage of this.
Age is an important factor to be considered with the HPV vaccine. Experts have suggested that giving your child the vaccine right before they become exposed to HPV is best. This is why, in some countries, children aged 9 to 13 are being vaccinated.
In Australia, male children have been inoculated since 2013 and girls aged 12 and 13 have had it since 2017.
According to report, the state of Florida had made adjustments in her legislature to administer the HPV vaccine to children before attending public schools.
Adults can have Pap smears as a way of also keeping cervical cancer at bay. Many women found to have cervical cancer are in the ages of 35 and 44.
Therefore, the recommendation is that every 3 years women aged between 21 and 29 carry out a Pap smear. And every 5 years, women aged 29 to 65 years should have a Pap smear.
Again, women who have been given the HPV vaccine should also get Pap smears done. Kindly ensure you visit the website to know more: https://www.gynae-clinic.co.uk/hpv-vaccine-london.
Browse by Category