Why Should Your Child Have Kidzania Annual Pass?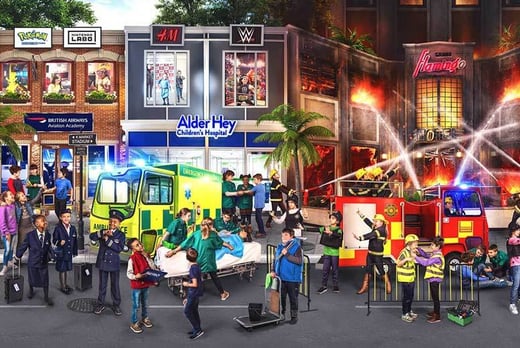 Entertainment and playing are major sources of learning for children. They do not only learn through observation and reading from the books, but participating in activities that require physical or mental involvement plays a more significant role in increasing their understanding. Involving the kids in various sports and other activities is critical for their upbringing and development.
Understanding the world of adults is the real challenge for children. They idealize people from different professions, try to imitate them, and grow up as soon as possible to take on their roles and responsibilities. However, they lack the in-depth knowledge of their roles which they should have to make a better decision for their future. This is why parents take their children to Kidzania, which is a kid's city in the United Arab Emirates.
Dig deeper into this article, and you will be able to learn in detail about Kidzania and why your child should have a Kidzania annual pass.
Top 6 Reasons to Get Your Child Kidzania Annual Pass
Sending your children to school and taking them to your neighborhood park is not enough for their learning and development. They need more exposure to the outer world to know it better and identify their interests and talents. Kidzania is the facility that helps the children play the role of adults and manage a whole city. Buying an annual pass of it can provide you unlimited access to numerous other facilities.
Here are some of the essential reasons parents should get their children Kidzania annual ass.
Whole Week Access to Kidzania
A lot of people buy Kidzania Dubai tickets and ensure their children can learn about the adult world in their own capacity. However, if you are in close proximity to the facility, you can also buy an annual pass to the facility for your child. It will allow them to access the facility throughout the week without having to pay extra. So, let your child enjoy and learn as much as they want by getting an annual pass.
Free Kidzania PaZZport
Kidzania is the city of children. If your child wants to become a citizen, he/she must get a passport for it. The passport of Kidzania is called PaZZport, and you have to pay in the currency of their city to get citizenship. However, if your child has an annual pass for Kidzania, he/she can avail the PaZZport free of cost. Remember that citizenship and passport are only for kids and not adults.
150 KidZos
The city of children has its own currency, which is called KidZos. It is used for various tasks and activities. The usual real-world currency cannot be used inside the kid's city except for the purpose of exchanging and buying KidZos. On the other hand, if your child buys the annual pass for Kidzania, they can get 150 KidZos. Rest they can earn by working different types of jobs in the city.
Fast Track Tickets
Another perk and benefit of getting your child an annual pass for Kidzania is getting free fast track tickets. Just like a real city, Kidzania has numerous entertainment, food, commercial and working areas. The citizens need to buy the tickets to get access and explore these. You will need to spend more, or your child will have to work and earn to spend on these. So buy the annual pass and win free fast track tickets.
Retail Discount
One of the most promising reasons for buying a Kidzania annual pass for your children is that they can get discounts on retail stores located in the city. Like the general society, the city of children has a retail store run and managed by children. If your child needs to buy something, he/she will have to pay for it. Annual pass makes them eligible for the fixed discount.
Dubai Ice Rink Tickets Discount
Lastly, buying the annual pass for Kidzania can help your child avail a little discount on Dubai ice rink tickets too. If you or your child do not have the pass, they will need to spend more than usual to buy a ticket for the Dubai ice rink. On the other hand, if you have not taken your child yet to the facility, buy tickets online and visit it to learn, observe, experience, and decide if you want your child to become a part of the city and enjoy all the perks or not.
Get an annual pass and enjoy all the perks!
If you want your child to learn and observe the modern world from a closer perspective, Kidzania is the ideal place for that. So, do not limit the learning of your children and buy a ticket to let them explore and decide for themselves if they need an annual pass or not.
For more interested topics follow www.queknow.com
Browse by Category