Know the various use case of QR Codes across the insurance Industry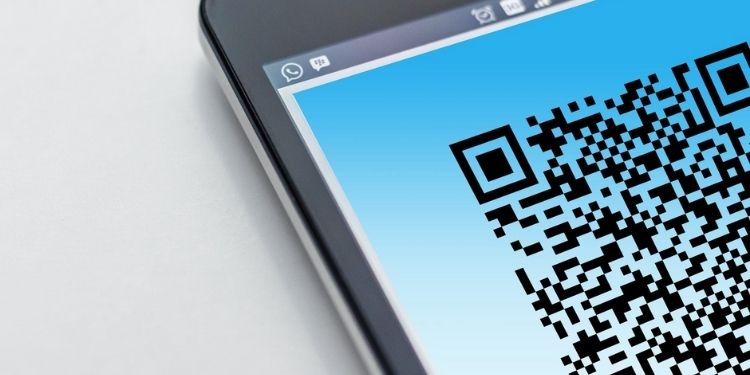 The usage of QR Codes has already gained a massive popularity for the past two decades. A lot of factors have contributed to their immense demand for better consumer engagement. High-speed internet and increased usage of smartphone are a few of them. Some of the nations in which QR codes are quite popular nowadays are:
India
Canada
Australia
China
US and
UK
In fact, QR codes are used almost in every sector nowadays, including print media promotions and business cards etc. Hence, insurance companies haven't remained an exception to use these QR codes too. With QR codes, insurance companies can market their services more effectively. What's more, they can also make certain operations such as processing of claimsmore hassle-free for their consumers. That said given below are four use cases of QR codes in the insurance Industry.
Easier requesting and processing of claims
A smartphone is no doubt the best way for requesting a claim. However, not every insurance company has an app to offer, plus, not every individual downloads the same. Nonetheless, most of the people carry their health or automobile insurance cards unfailingly. If you wish you can add a QR code to each of these cards. Subsequently, these cards will redirect the end-user to fill out a claim form. That's how users can request a claim simply with a scan by using the QR code properly.
Additional Procedure
Aside just requesting a claim, a typical qr code insurance industry can be effective in various other ways too. Say for instance, it lets the users elaborate on the situation dealt with. In case of an accident, the user can explain the situation along with pictures. Plus, the need for manual verification can also be avoided with QR codes if the images are satisfying enough.
Reduction in turnaround time
Proper usage of QR codes can also help decrease the turnaround time of the claim processing. Besides, the overhead expenses come along with. This way, a super quick claim processing can be ensured.
Regulatory compliance
If you wish you can enable the system of QR code verification. All you need to do for that is to add a substantial QR code with the policy document. In fact, in a country like India, it is essential that a QR code is added on the policy document. This criterion especially applies to the automobile insurance sector. After this QR code gets scanned, it results in the retrieval of certain policy related data. These include the validity and number etc. Finally, these data are stored within the database of the insurer.
QR code creation
Many famous insurance companies in India are already using QR codes for regulatory compliance. We at ProofEasy therefore can help you serve the purpose of regulatory compliance effectively. Our QR code creation solutions are to help you create solid QR codes. Furthermore, these QR codes will result in certain policy based details on a substantial landing page. Besides, you must also know that these QR codes can also assist you to serve various legal purposes.
Consumer Engagement
Just the way QR codes help you obtain more customers, it can keep your consumers engaged as well. You can attain this objective with QR codes by making certain operations easier for your customers. Requesting a claim can be considered a prominent example in this regard. Check out the following ways in which QR codes can ensure better consumer engagement for you.
Faster social media awareness
Social media ensures faster spreading of the awareness related to your dynamic initiatives. Aside, it allows your customers make a proper claim too. So, make sure that you have an account on every of the social media platforms out there. Each of these accounts must be helpful enough for your customers. In return, your customers will also start following you actively on these platforms.
Choose a social media QR code
You can make it super easy for your consumers to follow you on social media. All you have to do is to add a social media based QR code over a pamphlet. After your users will scan it, they will reach a certain landing page very soon. This landing page will contain the necessary links to all your social media accounts. Subsequently, your customers can choose their preferred options.
Easier renewal of policy
Start sending a renewal letter to your customers that contains a QR code. You must do it prior to their policy ends. Make sure that the renewal and pricing terms are acceptable enough to the person insured. Then, your customers can scan the exclusive and personalized QR code accordingly. That's how they can make a payment in a seamless manner. In return, your customers can renew their insurance policy effectively too. Plus, they don't have to fill out any detailed information to complete this task.
Easy and simple download of smartphone app
As the owner of your insurance company, you can offer a smartphone-friendly insurance application to your customers. Furthermore, you can make this application easier for your customers in terms of finding and downloading. All you need to do is to add an app-store QR code to the policy documents or emails of your customers. Subsequently, this QR code will connect to your application on App Store or Google Play.
Smart-phone QR code optimization
After your users scan this QR code, they will be redirected to that application depending on their individual devices. However, there are many companies that entrap their customers into availing fake insurance qr code solutions. Conversely, we at ProofEasy can help you create the best smartphone-friendly QR code for your customers.
Better consumer acquisition
You can sell your brand's services to your targeted customers much more effectively with substantial QR codes. Here is how it can help you do that.
Ensures call-back through print marketing
It might happen that you use different types of print media creatives such as brochures, hoardings and posters etc. You use them to complete certain outdoor marketing campaigns successfully. To enhance these print media creatives furthermore, you can add a QR code to them. This way you can capture the attention of the most enthusiastic customers towards these creatives. Then, this QR code will connect to a quick form for requesting a call-back. In return, users might become interested enough to purchase your services effectively.
Customers get more detailed information from you
You can still use a QR code on your brochures even if you're selling your services directly to your consumers. A QR code like this will give detailed information to all your customers. There can be different media via which the QR code will send these detailed pieces of information. These include the following:
Since these media of sending information cannot be added to your brochure, using a QR code is the only way. So, the more detailed information your customers will get, the happier they will be. To get the best assistance in this matter, get in touch with us at ProofEasy. We promise you to assist you in the finest possible manner.
Distributors can access more detailed information than before
Certain third-party agents carry some substantial marketing brochures with them. These include auto, travel and health policies etc. Again, each of these marketing brochures can be integrated with a QR code. This particular QR code can provide detailed bits of information to the agents. Comparison with the associated policies and essential policy terms are a few of these crucial information pieces. So, information that cannot be printed on the brochure can only be sent via QR codes. Plus, you can also connect audios, videos and images to the brochure if you wish.
Bottom-line!
So, to save your customers from the threat of fake insurance policies qr code contact us at ProofEasy today. We will provide you amazing QR code solutions that are second to none.
Browse by Category