6 Tips for More Targeted & Engaging PPC Campaigns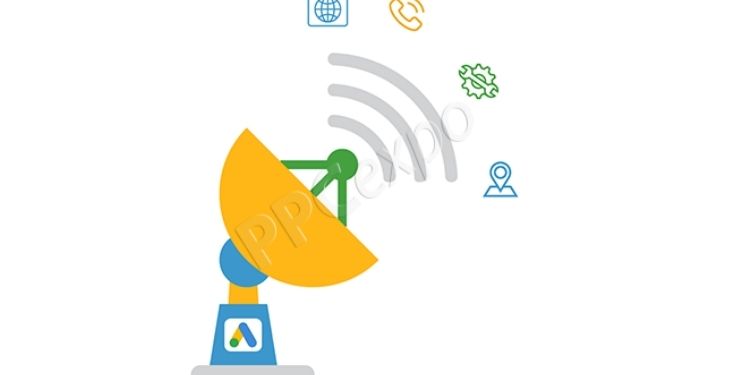 PPC is inarguably a powerful online marketing technique. Provided the instant benefits paid Ads offer, it is tempting to jump into the PPC landscape before considering what goes into making a PPC campaign more engaging and targeted. Here, we have compiled a list of six tips for making your next PPC campaign a success-
Refine Your Research Strategy
The first step towards a more targeted and engaging PPC campaign is to have a strong keyword research strategy. As popular Ad platforms, like Google, focusing more on the phrase match keywords, it's high time to refine your research about the potential customers and find out what makes them click the Ads.
Of course, you should know how your customers are, what they expect from your products and services, or what their pain points are. When you have this information, you can make well-informed targeting decisions, and create more engaging, effective Ad copies and landing pages.
Narrow Down The Audience Targeting
Now that you have created groups of potential customers based on the keyword research, who would you target exactly? Are you going to target a specific segment or the entire market?
Just remember that each group of customers has different behavior. Furthermore, the more audience you target, the more expensive it becomes. Thus, the next tip in your arsenal is to narrow down the audience targeting. Below are some of the reasons that support this-
When you target a wide audience, you may find it challenging to focus on all the customers. No two customer segments can have similar choices, and you will likely end up making everything messy.
If you target everyone, you will have too many competitors to compete with. On the other hand, if you stick to one segment of the audience at a time, you are in a far better position to place yourself against your competitor.
80% of the profit is derived from 20% of the customers. Sounds cliché? But, if you successfully find 2,3 customers in 10, who account for the most profit, you are on the right track!
Steer Clear Of Your PPC Campaign Objectives
What is the reason behind considering advertising as a part of your online marketing strategy? Do you want to spread brand awareness or generate more leads? Whatever your PPC objective is, you have to deploy the right tactics at each stage of the marketing funnel.
For example, if you aim to grow brand awareness, shopping Ads may not be the right tactic to use. Display Ads are a better option for this. You can run campaigns focused on increasing brand awareness at the same time as campaigns focused on conversions. Just ensure that you integrate the campaigns across the right PPC advertising platforms.
Pick The Right Advertising Platform, Ad Creative
Another important tip is to decide which platform will work the best for each stage of the marketing funnel. When it comes to the right paid advertising tool, there is no one-size-fits-all answer. Each Ad platform offers different features and does different things. You need to choose the platform based on your specific objectives.
For example, if your goal is to generate awareness, paid search isn't the right tactic. At this stage, the type of Ads you use should focus on the brand messaging, emotional benefits of using the products rather than the price of the product. Here are some of the most common platforms:
Facebook Ads:
Facebook Ads let you put sponsored posts on the newsfeed of the users who are identified by the audience characteristics. Using this, you can specify the objective of your ad, which includes brand awareness, website traffic, budget, ad format, and more. Facebook will then publish your ad to the newsfeed of the users who align with your choices and charge you every time your ad gets clicked.
Google Ads:
Google Ads let you pay for the high-ranking pages, including the ones that rank high on SERPs. On this platform, you can create your ad in the form of a Search ad, App ad, Display ad, or Video ad. Moreover, you can set your ad budget, commit to the groups of various search terms, or can customize your ad according to your audience.
Twitter Ads:
These ads work just like Facebook ads; the only difference is that on Twitter, you can choose between various ad objectives like tweet engagements, website traffic, new followers, and more. Once done, Twitter will then promote your ad to the newsfeed to match your choices and charge for each click.
Create Compelling Ads
Your Ad copy is the first point of contact between you and your customers. Thus, it needs to be engaging and compelling. Use catchy headlines to grab the eyeballs. Many people just read the headline and click the Ads to see what it contains; so, be creative.
Make your Ads relevant. Avoid using irrelevant words, add high-performing keywords, write a clear message, and include a strong CTA. Try to use words that convince the users to click, rather than generic phrases, like 'click here.'
Focus On A/B Testing Of The Ad
Be it a landing page, keywords, or an Ad copy, A/B testing is something you need to perform at every stage of the PPC Ad. In order to test the PPC Ads, check the headlines, keywords, Ad extensions, links, descriptions, etc. Also, test your landing pages for elements, like CTA, images, design, features, and more!
Remember, PPC is an ever-changing landscape. So, make sure to conduct A/B testing regularly to keep an eye on the bids, Ad groups, and keywords.
Conclusion
These are the six tips that can help you make your PPC Ads more targeted and engaging. PPC is an evolving space and requires constant effort. If you monitor your campaign once and just sit back, waiting for some magical results, you won't! You need to have a strong desire to stand out from your competitors and do your best to improve the Ads every single day. Hopefully, these six tips will help improve the performance of your PPC campaign by making the PPC Ads engaging and highly targeted.
Browse by Category