5 Must-Do Activities in Phuket, Thailand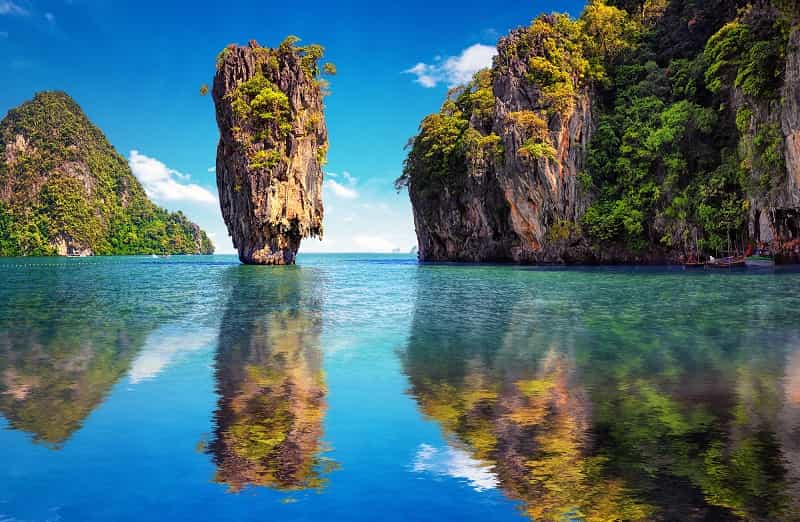 Are you one of the 9 in 10 Americans planning to travel this summer? If so, why not consider an exciting trip to Phuket, Thailand? As Thailand's biggest island, Phuket is home to breathtaking beaches, delicious food, and some of the most beautiful sunsets in the world.
If that doesn't excite you enough, continue reading to learn about some of the fun and adventurous things you can do when visiting Phuket, Thailand.
1. Explore the Water
Phuket is known for its beautiful water, making it a great choice for outdoor activities. Keep in mind that the weather in Phuket, Thailand is best between November and April, as you'll avoid monsoon season, making it easier for you to get out and enjoy the many beaches.
Some of our favorite water activities in the area include snorkeling, scuba diving, kayaking, and surfing. Looking for a little more thrill on your trip? Learn how to rent a Phuket jet ski here to really get your adrenaline pumping in one of the world's most beautiful settings.
2. Visit a Night Market
If you want to experience the heart of the area for yourself, look for hotels in Phuket, Thailand that are close to one of the island's night markets. These lively areas have affordable shops and authentic Thai street food that you can enjoy while getting to know the locals.
The biggest of these markets is the Phuket Weekend Market, but you can't go wrong with visiting any of them on the island.
3. Explore Phang Nga Bay
Between the southern part of Thailand's mainland and Phuket is Phang Nga Bay. With its limestone cliffs and rock formations, the sight of it alone will nearly take your breath away. The best way to explore the bay is by kayak or canoe, so set out for a day on the water, bringing along snacks or a picnic lunch to enjoy on one of the bay's quiet beaches.
4. Take a Thai Cooking Class
One of the best parts of visiting Thailand is getting to enjoy the delicious local cuisine. Learn how to bring the tastes of Thailand home with you by taking an authentic Thai cooking class. There are a variety of different options to choose from, allowing you to learn about the area's herbs and spices, chopping techniques, and more from a professional Thai chef.
Some of our favorite dishes include red curry, Tom Kha Gai, Yum Woon Sen, and mango with sticky rice.
5. Visit the Phuket Elephant Sanctuary
Get up close and personal to some of nature's gentle giants at the Phuket Elephant Sanctuary. The 30-acre sanctuary is home to rescued elephants who spent years working in the logging and tourism industries. At the Sanctuary, they have a place of refuge, free to roam, socialize, and bathe freely back in their indigenous habitat.
Start Planning Your Trip to Phuket, Thailand
After reading through this article, you're ready to start planning the trip of a lifetime in Phuket, Thailand! With so many things to explore, you're sure to make memories that you'll cherish forever.
Looking for even more travel inspiration? Browse through our other articles today.
Browse by Category