Preparing for Winter Storms – A Comprehensive Guide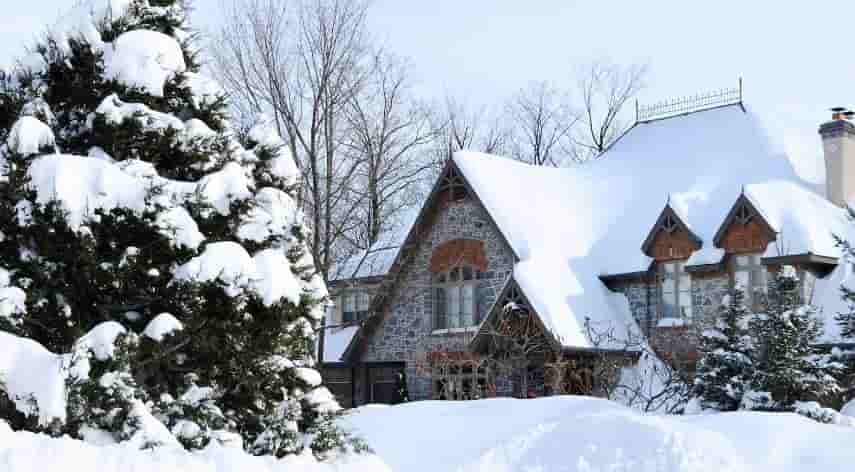 Winter storms can be a difficult and dangerous situation for anyone. Heavy snowfall, icy roads, strong winds, and freezing temperatures can all make it hard to stay safe.
To help people prepare for the worst of winter weather conditions, this article provides an overview of how to get ready for winter storms with practical advice on stocking up on supplies, emergency preparedness measures, taking care of your car, and more. With these tips in mind, you'll be better equipped to handle whatever Mother Nature throws your way this season!
So, what do you need to know to get ready for a winter storm?
The first step is stocking up on food and supplies. It's important to have enough non-perishable items such as canned goods, nuts, granola bars, and other foods that don't require refrigeration in case of power outages. You'll also want to make sure you have plenty of water, flashlights, extra batteries, a first-aid kit, medication, a battery-operated radio or TV for news updates, blankets, and warm clothing.
If you live in Sandy or any other winter storm areas, furnaces and chimneys need to be checked before the cold season starts. Make sure that your furnace is in good working order and that your chimney is clean, so you won't have any unexpected problems during a winter storm. Relying on your furnace for heat in the middle of a storm can be risky, so it's important to have an alternative source of warmth such as space heaters or firewood.
When it comes to emergency preparedness measures, you should create a winter storm safety plan and make sure all family members know what to do if a storm hits. Have an evacuation plan and discuss the safest possible routes to take with your family. Make sure you know where the nearest shelters are and have contact information for local emergency services on hand.
Finally, it's important to make sure your car is ready for winter storms as well. Check that all the tires are properly inflated and in good condition and that you have a winter emergency kit in your car. This should include a snow brush, an ice scraper, jumper cables, flares, and a blanket.
How to create an emergency plan
Creating an emergency plan is essential to staying safe during a winter storm. Here are some tips for making one:
Identify the best exits and routes from your home.
Invest in a generator or other backup power source.
Know how to turn off utilities like water, gas, and electricity if needed.
Keep a list of important phone numbers such as family members, emergency services, and local shelters.
Have a plan for how to care for your pets in case of an emergency.
Make sure you have a safe place to go if you need to evacuate your home.
By getting organized and planning ahead, you can make sure that everyone in your family is prepared for winter storms and the potential danger they can bring. With the right preparation, you'll be better equipped to handle whatever nature throws your way this season!
Who to contact if you need help
If you find yourself in an emergency situation due to severe winter weather, there are a few organizations that can offer assistance. Contact the Red Cross for help with evacuation plans, food, and shelter. You can also call 2-1-1 to get information on local resources such as shelters and hotlines. The Federal Emergency Management Agency (FEMA) provides assistance in the event of a disaster and can provide resources for restoring power, finding housing, and more.
By following these tips, you can make sure that you're prepared for whatever winter storms may come your way this season!
Do you have any additional tips for staying safe during a winter storm? Let us know in the comments section below.
Browse by Category