Some Stylish And Trendy Accessories For Your Smartphone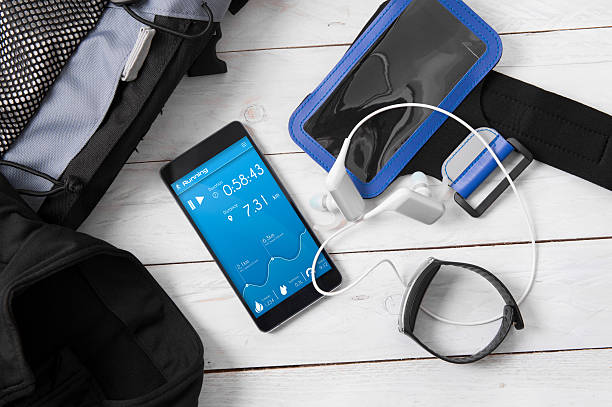 Are you looking for the best Stylish and Trendy Accessories for Your Smartphone to make it smarter?  In this tech era, it is high time to upgrade your phone with the latest technology gadgets. After using these accessories your mobile experience completely changes. You can do many activities of your personal and professional very smoothly. Earlier our phone was only used for calling and text but now we can do many things such as internet surfing, taking online classes, shopping, playing games, watching movies, payments, and many more activities.
There is no doubt that every year we get the latest technology smartphone but if using these cell phone accessories it will give us many advantages like complete all task within specified time and easy to use for any person. We can find these accessories online and at cell phone accessory store in your local area. Some of the accessories are made for particular phones but more are used for almost all smartphones. As we know that in this digital world nobody is there who doesn't use this smartphone. These cell phone accessories are important for almost all age groups, maybe they are students or professionals.
In this blog post, we will discuss some stylish and trendy accessories For Your Smartphone that you should have in your gadget collection.
Need of these Stylish and Trendy Accessories for Your Smartphone:
If you want to make more productive use of your smartphone then these gadgets help a lot.
These palm-size devices help us to connect anywhere and anytime.
There are a lot of smartphone accessories such as headphones, gaming controllers, camera lenses, phone cases, AirPods, and many more electronics products that improve the quality of your cell phone.
People purchase these smartphone gadgets based on their needs and financial constraints. Older technologies are being phased out in favor of newer ones that offer a number of benefits such as thinner, smarter, and more portable designs.
Top cool Stylish and Trendy Accessories that you can't miss:
Charging station:
In this digital world everybody has many digital gadgets and they need to charge them. This charging station is the solution to many charging gadgets. It is compatible with android and Apple devices. The user needs to plug his gadget in the proper port. It also supports wireless charging. It charges your all devices in a minimal time period.
Sports armband:
while you are going running and jogging it is too hectic to carry a smartphone in your pocket. To eliminate this problem, a sports armband is used. You can easily hold your AirPods, smartphone, or another essential gadget while doing any physical activities such as running and jogging.
Gaming Controller:
Every child's first hobby is playing video games with cutting-edge technical controls. PlayStation, Xbox, and Nintendo are the most popular game console controllers. These gaming controllers deliver an immersive gaming experience. Many game-selling websites sell whole gaming console packages, eliminating the need to buy additional gaming equipment.
Gimbals:
This is a must-have tool for professionals who want to create high-quality videos. This equipment is typically used to create a secure video for vlogging. Today's society necessitates high-resolution photos and videos. Gimbals are the most straightforward way to record high-quality footage for personal or business use.
Selfie Sticks:
If you like taking selfies and want to take complete standing selfies, you'll need it because you won't be able to do so without it. Selfie sticks are available in a variety of sizes, colors, and features. We will be able to save our wonderful memories in the future by using this selfie stick.
Smart Watches:
This multipurpose device will keep track of all text messages, phone calls, and other important information. As a medical device, several smartwatches will track your walking steps and blood pressure. A variety of firms are releasing smartwatches in a variety of styles, designs, and colors.
Car Mounts:
If you use your smartphone to navigate, this is an amazing computer. It's simple to install on your car's dashboard or windshield. This accessory is compatible with all mobile phones. This is really useful when you are unsure of which path to take to reach your destination. This equipment has risen in popularity in recent years, not only among four-wheelers but also among two-wheelers.
Headphones:
With the purchase of a phone, many mobile phone accessory stores provide a pair of headphones. If you don't already have one, you'll need one for listening to music and watching internet study videos. Headphones are divided into two categories: wired and wireless. It is up to you to decide which option is best for you.
Bluetooth Speaker:
It is noise-resistant; this system creates high-quality music. They're small and lightweight, making them easy to carry in your bag. If you like music, you most likely already have it in your possession. We can relax by listening to music; however, we listen to music in a different way when we utilize this technology.
Earbuds:
Wireless earphones are one of the most common mobile phone accessories, as everyone nowadays prefers cordless technology. We want to unwind after a long day at work, and these wireless earphones are both comfortable and stress-relieving. Any type of earbuds can be found on the market, and many mobile phone accessory stores make them for their customers.
Final Words
We are hoping that after reading this article you will get to know about the latest smartphone accessories. After reading you are able to decide which one you should have to buy for enhancing the speed of your all tasks. You can get all these just by browsing on the internet about the cell phone accessory store near you. Visit our Esource Parts and check out for the latest cell phone accessories. We are wholesale cell phone accessories sellers and you will get all the accessories of the latest design, model, color, and size. We assure you that you will never be disappointed.
Browse by Category