Starting a Dental Practice: 5 Necessary Steps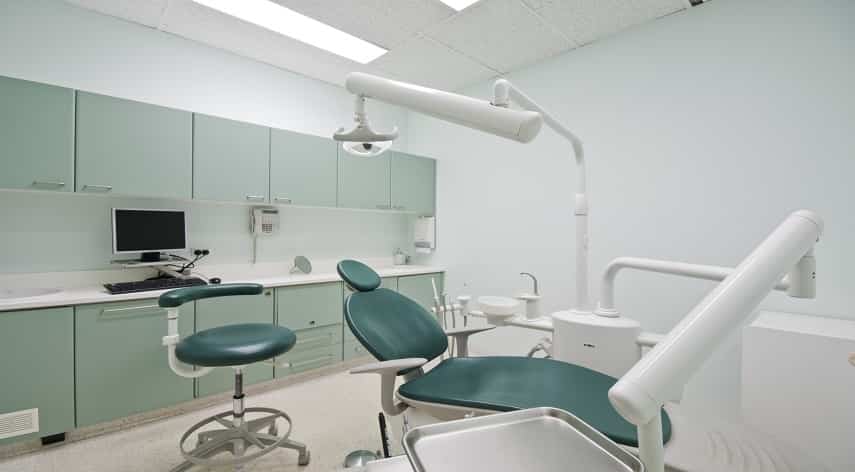 Being a dentist is an honorable and noble calling. Saving lives and improving the lives of others is at the core of a wonderful profession. It's also extremely rewarding financially.
As of 2021 the American Dental Association's report shows that there are 201,927 professionally active dentists in the dental industry in the U.S. On the other hand, IBIS World reported 178,867 dental businesses in the US in 2022.
If you're thinking about starting a dental practice or you're a dentist in an existing practice, keep reading for the essential steps to start a dental practice for the successful outcome you desire.
1. Create a Business Plan
There are many necessary steps in starting a dental career and practice, but creating a business plan is one of the most important. A business plan will give you a roadmap to follow as you start your practice and will help you to stay on track as you grow your business.
It is important to include a realistic financial projection in your business plan so that you can track your progress and make necessary adjustments along the way. Additionally, your business plan should include a marketing strategy so that you can attract patients to your practice.
Finally, you will need to create a system for managing your practice so that you can keep your patients healthy and your business running smoothly.
2. Find the Right Location
It is important to find the right location when starting a dental practice. First step is to research different locations that would be a good fit for your practice. You want to be in a spot that is convenient for your patients and has enough foot traffic to bring in new business.
Once you have a few options, you need to consider the cost of each location. You also need to think about the long-term potential of each location. Is the area growing? Are there other dental practices nearby?
You also need to make sure the space is large enough to accommodate your dental chair, equipment, and staff. These are all important factors to consider when choosing a location for your new dental practice.
The next step is to negotiate a lease or purchase price for the chosen location. This is where the cost of the location will come into play. You need to make sure that you are getting a good deal on the lease or purchase price.
This is a costly process, but it is necessary in order to get your dental practice up and running.
3. Get Proper Licenses
When starting a dental practice, you must ensure that you have all the necessary licenses. There are different types of licenses a dentist may need to open a practice.
First, decide which state you want to open your practice. Each state has their own requirements for licensure. Second, you must take and pass the National Board Dental Examinations (NBDE) Part I and II. Once you have met these requirements, you can then apply for a dental license in the state in which you wish to practice.
4. Find the Right Team
One of the most important steps in starting dental practice is hiring qualified staff. You will need to find dental hygienists, assistants, and office staff that are well-qualified and have the experience you are looking for. You can find qualified staff by advertising your open positions, conducting interviews, and using staffing agencies.
Once you have found the right staff, you will need to train them on your procedures and expectations. This will ensure that your practice runs smoothly and efficiently.
5. Market Your Dental Practice
The internet has a wealth of marketing resources for new dental practices. Many of these are free or low-cost, and can be used to reach new patients and build a strong reputation. To get started, here are few things that you should consider:
Develop a Website
Your website is your digital front door, and it should be inviting and informative. Include photos, services offered, specialties, and your contact information. Moreover, it should be designed to attract new patients and give them the information they need to make an informed decision about choosing your practice.
Here are five necessary steps to take when developing a website for your dental practice:
First, determine your target audience. Who are you trying to reach with your website?
Second, develop content that appeals to your target audience. What information will they be looking for?
Third is choose a web design that is visually appealing and easy to navigate.
The fourth is optimize your website for search engines. This will help potential patients find your website when they are searching for a dentist in their area.
And last, promote your website. Make sure potential patients know about what your website and how to find it.
Get Listed in Online Directories
Include your practice in local and industry-specific directories so patients can find you when they're searching for a new dentist.
Invest in SEO
Search engine optimization will help your website rank higher in search results, making it more likely that patients will find you when they're looking for a new dentist. By optimizing your website for search engines, you'll be able to attract more patients and grow your business.
Here are few necessary steps for starting a dental practice and strong investing in SEO:
First, choose a catchy and unique name for your practice. Second, make sure your website is well-designed and easy to navigate.
Then, invest in high-quality content that will help your website rank well in search results.
Next is to promote your website through social media and other online channels.
And finally, monitor your website's SEO regularly and make changes as needed.
Use Social Media
Social media is a great way to connect with potential and current patients. Use platform-specific strategies to reach the largest number of people.
Send Direct Mail
Direct mail can be a great way to market your dental practice to potential patients in your local area. Include a special offer or discount to encourage people to visit your practice.
Need help in marketing your dental practice? Check out Harris & Ward dental SEO for their services and for further info.
Follow These Steps in Starting a Dental Practice
Now that you know the five necessary steps for starting a dental practice, it's time to get started! Building a successful dental practice takes time, dedication, and hard work, but it is definitely achievable with the right plan. Use these tips to guide you through the process and help you create a thriving business
If you enjoyed this article, make sure that you explore our website to find more articles just like this one!
Browse by Category