The Beginner's Packing List for a Successful Camping Trip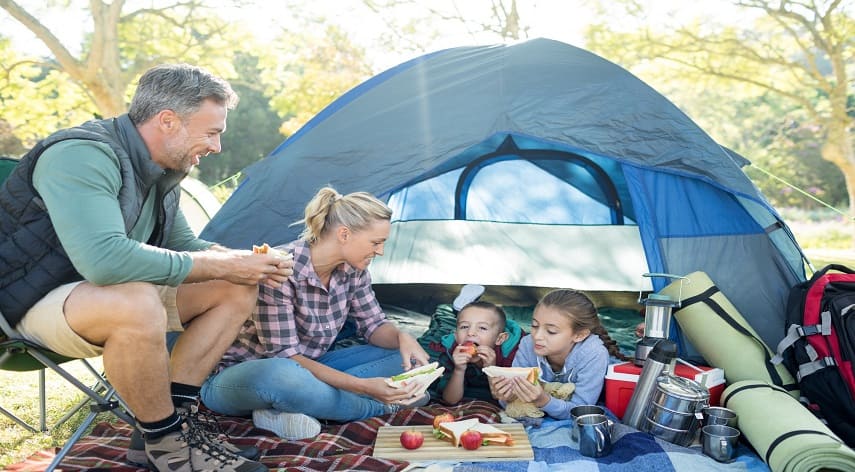 Does a trip to the outdoors sound appealing to you? Camping is a great way to de-stress, relax, experience nature, and enjoy quality time with the people you care most about. Camping allows you to get away from all your responsibilities for a bit.
But if you've never gone camping before, it might seem overwhelming to know what to pack.
Not sure what to pack for a camping trip?
You don't need to worry! We've got a quick and easy packing list for a camping trip to help you pack up everything you need. Keep reading!
Tent and Sleeping Gear
Having the right tent and sleeping gear is paramount for a successful camping trip. The right tent should fit the entire party, keep out rain and bugs, and provide ample ventilation for a comfortable night's sleep.
For sleeping gear, you will need a sleeping pad to provide extra cushion. A sleeping bag that is lined and rated for the temperatures you will encounter, a pillow, and a headlamp.
Make sure your campsite gear is suitable for your camping destination. Check this adventure camping destination here for campsite options.
Essential Hygiene Supplies
It is best to have items such as a toothbrush and toothpaste, hand sanitizer, feminine hygiene products, soap and shampoo, facial wipes, and a washcloth. Pack vast amounts of toilet paper, as plumbing may not be an option during some camping trips.
Of course, sunscreen is a must whenever spending time outside, as it helps protect your skin from sunburns and sun damage. You might also want to bring a camping shower to keep yourself clean during your trip.
First Aid Kit
A basic first aid kit is essential in case of minor injuries or illnesses. It should include bandages, antibiotic ointment, antiseptic wipes, pain relievers, gauze, and thermometers. It is also recommended to include items such as activated charcoal, bug repellent, a tourniquet, and a snake bite kit.
Cooking Stockpiles
Stock up on plenty of dried and canned foods like pasta, beans, soups, veggies, and fruits. Go for something light but hearty, like nuts and jerky, that you can snack on throughout the day. Also, bring some aluminum foil, a pan or pot, utensils, plastic storage containers, and paper towels.
Don't forget handy seasonings like salt, pepper, garlic powder, and maybe a special spice.
Outdoor Clothing and Footwear
A waterproof jacket and a few fleeces are perfect for added warmth. Also, make sure to include basics like shirts, pants, and shorts.
Footwear is just as important for camping trips. Comfort is key, so be sure to pack a pair of sturdy, waterproof hiking boots.
In addition, you may want to bring a pair of sandals or water shoes that can double as slippers or pool shoes. Don't forget to bring some thick wool socks as well.
Quick and Easy Packing List for a Camping Trip
A camping trip can be fun and exciting with the proper planning. Remember to customize the packing list to fit your specific needs and budget. This packing list for a camping trip provides new campers with just the right essentials for a successful night out in the woods.
Don't forget to pack your sense of adventure and enthusiasm! So, what are you waiting for? Start packing for your upcoming camping trip today!
If you want more content besides camping trip ideas, please visit our blog!
Browse by Category