The benefits of learning the Qur'an for Kids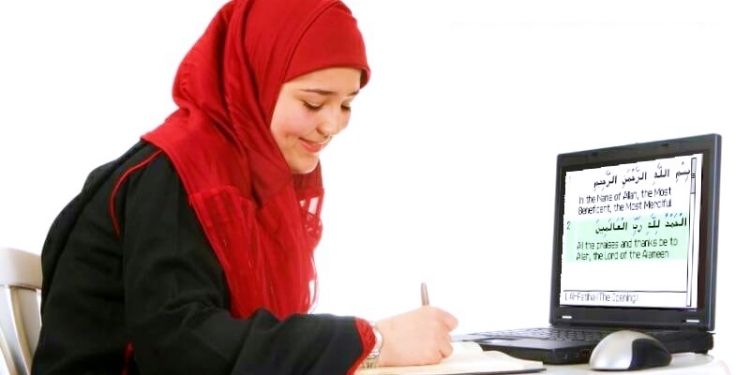 The benefits of the Qur'an for children are religious, spiritual, or worldly. Nevertheless, to highlight the importance of teaching the Qur'an to our children, we will mention a few:
1- Good understanding of Islam
This is probably the most important benefit of learning the Quran for kids. The Holy Quran is the word of God and the miracle of Islam. Thus, it is the best source of Islamic education. Reading the Qur'an helps children better understand what Islam is, how it guides people, and how to be a true Muslim.
2- Continuous knowledge of the Quran and Islam
When children learn about the Qur'an and Islam at such a young age, this knowledge will last forever and increase over time because it is the time when children's memory is strong and mind is pure. Therefore, the basic teachings of the Quran for kids mean that they are becoming better Muslims.
3- The bond between parents and their children
When parents teach their children the Qur'an and oversee the learning process themselves, it helps to increase the chances of parent-child bonding in 2 different ways. First, by learning the Qur'an, children can realize the importance and respect of parents in Islam. Second, when children look at their parents and see them apply the teachings of Islam learned in the Qur'an.
4- Peace of mind and soul
When children start learning and reading the Qur'an at such a young age, they are more likely to be influenced by spiritual influences and children are able to feel the peace and purity of the Qur'an recitation in their minds and souls. This may seem like a trivial matter to children, however, it is parents who understand that when children grow up with the habit of reading and reciting the Qur'an, they must rely on the Qur'an as a means of providing them guidance, comfort, peace, and peace.
The importance of online Islamic classes for female children and adults
Since learning the Qur'an online is a growing trend, a number of online Islamic academies are offering various opportunities to everyone interested in learning the Qur'an. This is such a different experience than the conventional classroom environment. A student has complete freedom to schedule classes conveniently without going anywhere.
So, parents who want the safety of their daughters can take advantage of the online Quran course. This will certainly prove to be the most effective in several ways. Let's discuss one by one:
Eliminates travel hassles
Women generally find travel to be the hardest part of their lives.  Most of the time they have to stand in the crowd in local vehicles, hoping to reach the Islamic Institute. Also, most women live in areas where transportation problems are most prevalent.
There is no need to deal with such problems in online Quran classes. From the comfort of home, a student can learn the Holy Quran online. After all, learning the Qur'an online makes the whole process interesting for everyone.
Reduces security concerns
Another challenge that students have to face while going to offline classes is the issue of safety. A female child or adult may live in an area where it is not safe to travel alone or move freely outside. For all these security reasons, parents do not allow their daughters to go to regular offline classes.
Online Quran classes are completely different from conventional classes. It allows students to learn the Qur'an from anywhere at any time. The whole learning environment in online Islamic academies is safe for everyone.
Reduces the cost of home tuition
Most parents prefer home tuition for their daughters. Finding a Quran teacher to come home can be a more expensive option. They can charge double for teaching the Holy Quran. Also, a tutor who is coming to your home may be missing classes due to traffic or some health problems.
But this is not the case with online Quran teaching.
Finding a Qualified Quran Teacher
Finding a good Quran teacher offline can take you a huge amount of time. Maybe days, weeks, or months. Where, in online Islamic academies, you will find qualified Quran teachers who have years of experience in teaching the Holy Quran. They teach students according to their needs and wants.
Okay, if this is about your female kids, register for their online class. This will definitely help you to choose the right tutor.
Helps save a lot of time
Saving time is also a priority for women as they also have to manage household chores. A person taking Quran classes online means choosing a smart way to save time. No need for trawlers
All in all, online Quran classes bring many benefits for female children and adults. From enjoying a safe home environment to paying a small fee, an online Quran class is a flexible option for many. All you have to do to choose a Certified Islamic Institute is to provide unparalleled, affordable education for thousands of students worldwide.
Whether you are a female child or an adult, our Quran tutors at Studio Arabia will help you learn the Qur'an in a friendly way. To ensure that your education is taken care of, we take online education to the next level by providing online classroom arrangements, organized courses, qualified teachers. We not only take care of your education and ensure that we give you the best opportunity to learn Arabic and Quran!
Jeff Bailey
Hi, I'm Jeff Bailey, a professional freelancer and technology geek. Thanks to my blog! I can bring you the best in technology and gadgets. Also, having a bachelor's in computer science has greatly helped my career as a blogger.My work is my passion and nothing excites me more than posting some cool stuff for you. If you have any ideas or queries please get me @ (socials)
Browse by Category