What Is The Best Time To Purchase Life Insurance?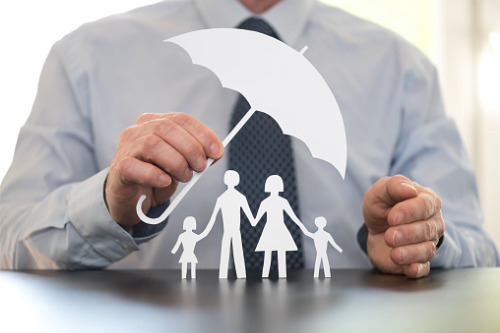 "Younger is always better."
Whether you are a grad in your 20s, married with kids and a mortgage in your 30s or thinking of doing estate planning in your 50s, there's one thing common in every age group:
There are people in your life whom you deeply love and care about.
The future is uncertain.
That is precisely where life insurance comes in. While you cannot predict death, you can definitely prepare for the possibility by helping to protect the people you love the most. Having the right life insurance plan is the key to giving you that peace of mind.
Here's how life insurance can help in almost any age group.
Buying life insurance in 20s
You are young and in excellent health. But there may be chances of you having financial responsibilities in the form of student loans, credit card bills, etc. You may even be thinking of getting married.
In any of those situations, life insurance can help.
What would happen to your debt in case the worst happens? In case your parents had co-signed any of your loans or credit cards, it is on them to pay it off. And then, if you had rented or owned a place with your spouse or partner, s/he will have to find a way to cover for all the mortgage or rent with just one salary.
If you have a life insurance policy, your family can use the death benefit money to cover for these expenses.
Buying life insurance in 30s
As you get older, your financial situation will most likely change. When you reach your 30s, you will have kids to look after, a mortgage to take care of, and several other responsibilities.
Having as much life insurance as possible based on your needs and goals is highly recommended in your 30s. If you already have life insurance, this might also be a great time to convert it to permanent life insurance.
A permanent life insurance is more expensive than a term life policy, but it offers permanent protection till death.
Thus, it pays off a lot in the long run.
Permanent life insurance also comes with a fixed premium that makes it a more affordable option in the long run. That is because with term life insurance, your premium increases (sometimes drastically) every time you renew it.
Remember, the younger you buy a permanent life insurance plan, the lower the premium you will pay. Hence, we think the 30s is the ideal time to switch to a permanent policy.
Life insurance over 40s, 50s, and 60s
Is this too late to get a plan?
The answer is no. The pricing may not always be in your favour (especially if you have health concerns), but you can still opt for a policy depending on your needs.
At this stage of life, if you are not having any debt or mortgage, you should be paying more attention to estate or retirement planning. As a result, you may need more financial protection and stability. We recommend going for permanent life insurance because of the following reasons:
Your premiums will stay the same.
The plan may let you pay for a certain time and then never again.
The plan gives your beneficiaries a tax-free payment after your death.
Some permanent life insurance plans help you generate dividends, that you can use to cover for premium payment, increase death benefit, or withdraw in cash.
Finally, we would like to say…
When purchasing life insurance, always get in touch with a licensed life insurance advisor. An advisor can research multiple life insurance companies, look into multiple plans, assess your needs, budget and goals, and come up with the best affordable plan for you at the highest value for money. The service is completely free of cost with zero obligations.
Got a requirement? Feel free to get in touch.
Browse by Category