Things to consider before you join a gym
So, you have finally decided to enroll yourself in a fitness program and now you are on the lookout for the perfect gym to join. Or maybe you want to join a gym to get motivated. The reason can be anything, but before you join a gym here are some important factors you need to consider in order to find the best gym for yourself.
COST
This is one of the most obvious and important factors for most people. Today, many people cannot afford a high-priced membership that some elite gym charges. This doesn't mean you cannot find a gym that is good and cheap. There are smart ways to find a low-cost membership in a gym.
• The first thing you must do when buying a membership is too look for discount seasons. Many gyms offer a discount on their memberships during new years and Christmas or in the fall when schools are open.
• When you find a suitable membership, don't succumb to the pressure that salespeople put in the members in order to sell extra features. There are many things you might not need in your membership such as counseling with dietician, 5day personal trainer, and more. These features cost extra and will make your membership expensive.
• Don't buy long term memberships. It is possible that you might find yourself unhappy with the gym and you want to join another gym. But if you pay a long term membership fee, you will be stuck with that gym until your membership ends.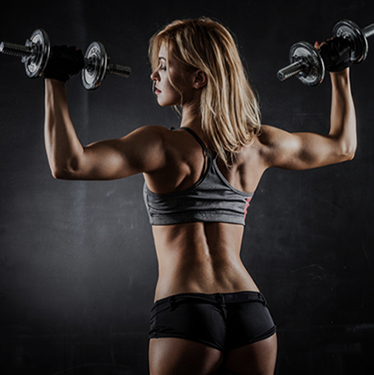 MEMBER PROFILE
More and more gyms are catering to only a specific group of people. There are gyms that only target, seniors, women, athletes, or men.
• This may be a particular concern if you are a woman and looking for ladies gym in Dubai. Many women feel slightly intimidated by the stronger male population. They may also feel uncomfortable going to a gym that has a mixed population.
• Gym catering to a specific group offers special programs to target that particular audience. For example, if the gym target seniors, they may offer aquacise classes, which improves the movement in the joints and cause a lot less stress and pain.
EQUIPMENT
When looking for a gym, one thing you need to make sure that you go inside and take a good look around the gym. Look at all the equipment and check whether they have the equipment you need or not.
• Dumbbells: If you mostly use dumbbells during your workouts, you want to ensure that the gym has multiple sets so that you can continue to work out if someone else is utilizing the weight.
• Stretching areas: Another thing to look for is the stretching area. Many gyms surprisingly don't even have one or allow a very small space. Stretching is an important part of a workout and should not be left out. If the gym cannot accommodate 3-4 people in a stretching area, you should look for another gym.
• Cardio machines: If you prefer cardio over other exercises, then you need to look for machines like treadmills, cycles, cross-fit and more. Also, the gym should have at least 2-3 machines of each type so that you don't have to wait long before you can begin your next cardio exercise.
• Weight machines: if you are into muscle building or want to tone that extra fat, you need weight machines. Weight machines are not easy to use and the user is also vulnerable to doing damage caused by the machines. So, make sure that the machines in the gym are well maintained and they have a trainer that will help educate you on how to use the machines.
EXTRA FEATURES
Some gyms offer extra features to their members such as a steam bath, body massage, daycare, free counseling, and more. Some gyms also have nutritionists working on board who will help you in maintaining a good and healthy diet.
There are gyms that have daycare, which allow parents to focus on their exercise while their kid is being taken care of in the daycare.
ACCESSIBILITY
This is an important factor. You need to consider where the gym is located and how far is it from your home. If the gym is far, you will most likely find yourself demotivated.
If you are working, then you need to look for a gym that offers flexible timing. For example, if you want to go to the gym after your office, the gym should be open for use.
CLEANLINESS
This may not seem an important factor, but trust me, it is. When you join a gym, you want to ensure that all the equipment cleaned daily with proper cleaners that are not harmful to humans.
Browse by Category