Things To Keep in Mind When Choosing Aluminium Doors for Your Home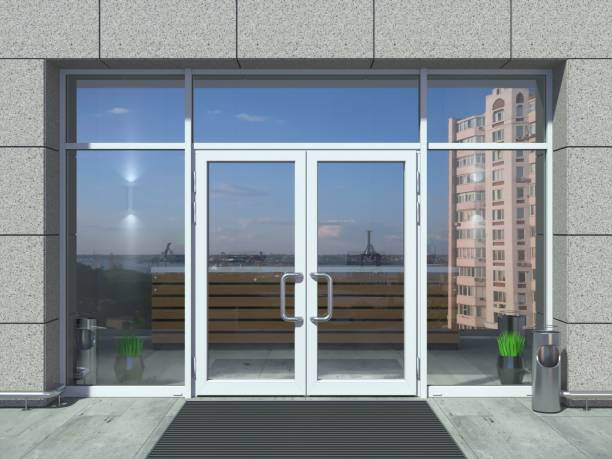 Doors are the most important part of residential property. As such, doors don't have any creative purpose, but their main job is to ensure the safety of the house. Nowadays, many types of doors are available in the market. Of late, aluminium doors are gaining a lot of popularity among homeowners.
Aluminium is now demanded in the market not only for its function but also for design. When it comes to aluminium door design, people now don't hesitate to go for it. It has emerged as the most stylish and strong option for windows and doors. Here are a few things to keep in mind when choosing aluminium doors for your home.
Check Craftsmanship:
If you check out in the market, you will find that the perfect aluminium doors are very finely processed. They are very easy to open and close and have good sealing capacity. Ensure that the door is made with the utmost attention to details and suits your home décor. Some specifications can be imperfect, so while choosing the aluminium doors, keep in mind to check the craftsmanship. If you don't check, then it may create a problem for you in the future to operate.
Quality of Aluminium:
Poor quality aluminium consists of a huge amount of non-compatible and inferior materials. On the other hand, the best aluminium is usually titanium-magnesium-aluminium alloys. Poor quality aluminium starts deforming and cracking after a certain period of time. They cannot handle harsh weather conditions. Always check for the thickness of aluminium while purchasing. Good quality aluminium has a thickness of 1mm or more than that.
Security Features:
The durability of the aluminium doors is said to be perfect for house safety. The main moto of doors is to keep the house safe from the outside world. So, before choosing aluminium doors, look for the strength of the door to ensure that it is safe. During the fabrication process, you can add extra security features to the door like locking systems. You can find digital locking systems also, which are high-tech and easy to use.
Cost:
Aluminium doors are cost-effective. They last longer and are durable. The best aluminium company would also give you some offers also while purchasing a door. Research well and choose the best. You can visit retail outlets for a better understanding of the cost and quality. Alternately, you can search for aluminium doors online as well.
Efficiency:
While looking for aluminium doors, check for their efficiency. Good quality aluminium holds the glass materials very well and other heavy materials also. Check for efficiency so that in future you don't face any problem. Aluminium doors also provide a soundproof environment.
So, that's your buying guide. If you are doubtful about the efficiency of aluminium doors, the advantages listed below can help you make a well-informed decision.
Advantages of Aluminium Doors
Some of the advantages of opting for aluminium frame for your doors are mentioned below. It will help you to clear your confusion about purchasing the aluminium doors.
Excellent Thermal Performance:
Aluminium doors are said to be the best heat-resistant doors. This metal not only limits the heat loss but also protects the home from cold draughts. These doors are energy-efficient and help you save on your energy bills too.
Saves from Deterioration:
Aluminium has a huge demand in the market because it saves the doors from rust. Rusting is a common problem when it comes to doors made of other metals like iron or steel. Wooden doors, on the other hand, are prone to warps and cracks. Aluminium doors are the best to stay functional for a long time.
Stunning Designs:
You can find aluminium doors in several stunning designs, colours and patterns. Powder-coating helps in opting for the desired colours. The design can also be customised as per your needs as they can be given any shape or size.
Eco-Friendly:
As we know, now people have started opting for materials, which are safe for the environment. Aluminium has a very high reutilization rate and can be recycled very easily. During fabrication also, no harmful dust is extracted from it. The aluminium material helps in reducing the carbon footprint also. Many public places now have aluminium doors for a better future. Contribute your bit to the environment by choosing aluminium doors.
Light in Weight:
Aluminium doors are light in weight. Their average weight is 5kg per meter square. You can easily transport it to any location for installation. Other materials like steel and wood are very heavy and hence difficult to transport.
If we look at the points above, it can be said that the new trending choice in the market for residential doors is aluminium doors. Remember to research well and then make the purchase. The doors should be strong enough to give your house the required safety.
Browse by Category