Tips To Engage Your Employees Working Remotely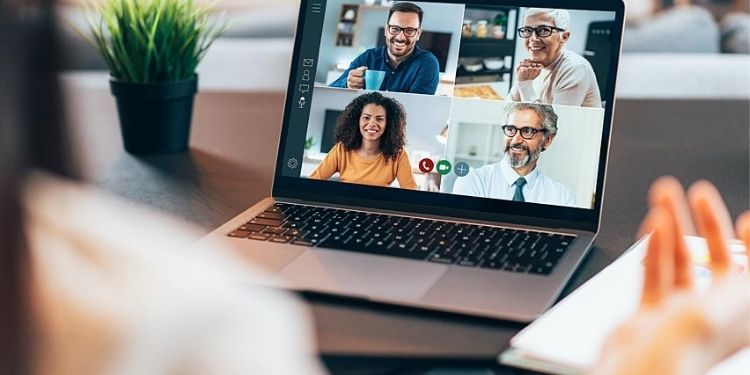 COVID-19 pandemic has hit our lives hard and also led to the emergence of the new work-from-h0ome culture. But, managing employees working remotely is quite challenging for managers and the HR team.
Approximately 71 percent of employees find it very difficult because they cannot easily coordinate with their team members, team leads, and managers. Want to know how to set up a remote distributed team that works efficiently?
Read the points given in this article. To keep your employees, engaged, productive, and efficient while working remotely, you should implement the right techniques and methods and some of them are described below:
Set Your Expectations
While distributing the projects to your employees who are working remotely, it is imperative to provide guidelines, set boundaries, review the basics, and give clear goals. It will help the employees to have a clear idea of what they have to do and what are the objectives.
Managers and team leaders should stay in touch with their team members and should be always present the clearing the doubts of employees. Also, tell your team members that they can reach out to you whenever needed.
Stay Organized and Flexible
While your employees are working remotely, then you should allow your employees to choose flexible working hours at their convenience. But a strong plan and deadline are a must to maintain the productivity of the employees.
You should give the fixed deadlines to the remotely working employees. No matter, whether they do in the morning or evening hours, you just ask them to submit the assigned task before the deadline.
Length Of Meeting  
You should keep your meeting lengths short because what works in the office may not work remotely. You should do small group meetings with your team to keep them motivated and productive. Moreover, these kinds of meetings will make remotely working employees feel like part of the office.
Track Work Progress  
Tracking the work of your employees is very important for the growth of your business, especially when they are working remotely. It will help to calm down your fear and also easy to find out areas that need improvement. If you cannot see your employees working in the cubicles, then it does not mean that they are not doing anything.
No Barriers In Communication
Communication is key to increasing the productivity of the workplace. When employees are working remotely, then the biggest hurdle faced is a communication gap. It may hit the growth of the company badly.
We recommend the business owners choose the right communication tools which let their employees stay in touch with their team leads, colleagues, managers, and other staff in the office.
In addition to this, you should instruct the managers to ensure their availability to their team members so that they do not face any hurdle.
Strengthen Up Connection with Team
Usually, workers feel disoriented in this new work culture. Only managers and team leaders can handle the situation. You can schedule a one-to-one meeting with all your team members to collect their feedback and listen to their problems.
It is one of the best ways to strengthen up your connection with the team members. This technique will help you to improve your connection with the team members and find the right ways to improve their productivity.
Remote Fun Games
All companies organize fun activities at the workplace to keep their employees happy and productive. While your employees working remotely, then you can also organize fun activities while working apart.
For instance, ask your employees to click their selfies while working remotely and upload them to the company's group. The best selfie will get the reward. To get a reward, employees will enthusiastically click their good selfies.
This type of activity will uplift the mood of your employees. Similarly, you can organize an online quiz and motivate your employees to participate in it.
There are various kinds of fun activities that you can organize for your employees who are working remotely. These types of fun games will not just boost the morale of employees, but also help in making them feel part of the organization.
Resist Urge To Micromanage
You should resist the urge to micromanage, especially when the employees are working from home. You should do regular one one-on-one check to keep track of employees' productivity.
You should not just track the progress, but if you find any problem, then personally talk to that employee and try to find the reason for low productivity. It will help you to overcome pitfalls and maintain your productivity level.
Celebrate Success
When employees are giving their 100% to complete all the assigned tasks, then success should be celebrated along with team members. You can celebrate the success by appreciating your employees, giving a bonus to them along with salary, sending gift vouchers, etc.
Jeff Bailey
Hi, I'm Jeff Bailey, a professional freelancer and technology geek. Thanks to my blog! I can bring you the best in technology and gadgets. Also, having a bachelor's in computer science has greatly helped my career as a blogger.My work is my passion and nothing excites me more than posting some cool stuff for you. If you have any ideas or queries please get me @ (socials)
Browse by Category