Top 10 AI-Based On-Demand App Ideas For Startups That Will Make Money in 2021
Mobile apps have enfolded human lives drastically. As per the prediction, 7 billion users will be using mobile apps. It is said that almost 90% of the users will spend time on apps. People are nowadays craving comfort and convenience. Right from booking the restaurant table to shopping, anything can be managed with simple taps. Hence, mobile app development has opened new doors for business owners.
Comprehensive technology: Artificial Intelligence
The main reason for loving this technology is the security it offers to the important data. This technology has certainly helped numerous businesses. The machines will work just like humans. Hence, the operations can be quick, easy, effective, without error, etc.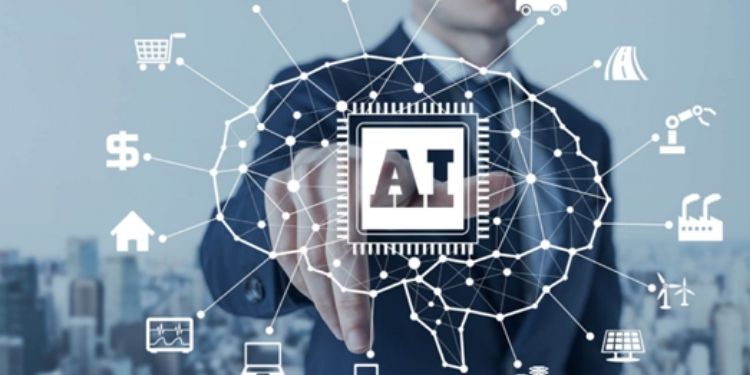 Why AI?
As per Forbes, this technology will offer great business. It will also help them to stay abreast in the global market.
Countries like South Korea and Japan have opened new spaces for marketing. It is said that industrial robots will add fuel to all businesses. The niche of Fintech has observed major changes via custom AI-based mobile app development.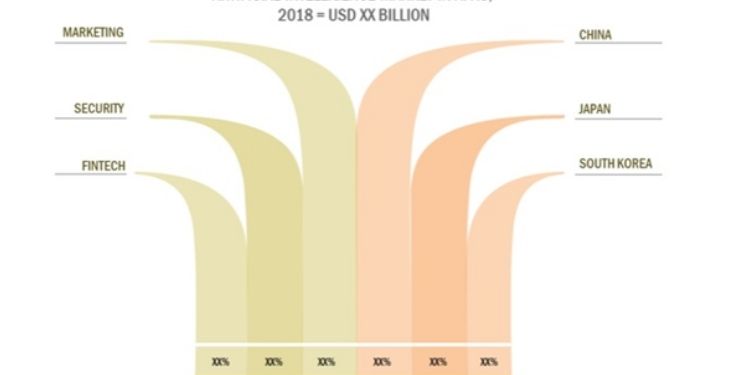 As per Markets and Markets, this technological market will rise at an exponential rate. It will direct the businesses by $190.61 billion. As per the speculation it will expand by the year 2025.

Source Markets and Markets

What are on-demand mobile apps?

These apps are those apps that can instantly connect the service providers and clients. The clients (users) can quickly access and instantly get solutions to the services. It can be linked to household appliance repair, vehicle rentals, etc. Uber is one of the leading examples.

Let's delve into some stats and facts revolving around this development

Around 7.6 million people from America acted as providers from the economy of on-demand apps.
50% are millennials who use on-demand apps.
It is said that the market of on-demand delivery of food will reach  $162 billion. It is speculated for 2023.

Hence, numerous investors are attracted to this development. These apps are spreading like wildfire in the online marketplace.

Advantages for implementing on-demand apps for business

These apps can provide numerous advantages to users as well as businesses. Since people are nowadays relying more and more on smartphones. Numerous enterprises are launching their apps on Android and iOS. These platforms are the most demanding platforms to develop on-demand mobile apps.

Flexibility

On-demand apps can bring great flexibility to the business to provide their services.  A golden opportunity for business that operates 24*7.  This on-demand feature can quickly handle the needs efficiently.

That does not mean the company that operated for 8-12 hours cannot take the benefit. They can also see major changes after launching on-demand apps.

You must only focus on the flawless performance of the app. Try to avoid operating apps with glitches. If you are facing trouble then shoot your trouble to a proficient mobile app developer quickly.

Phenomenal outreach

These types of apps can provide excellent aid to service providers. They are proficient to let you target a larger audience in a minimum span. The operations are secure.

Savings

These apps have introduced the model of MVP. It can help many businesses to save a lot on the cost. Thus, grants the investors to upgrade their app effortlessly. They can implement new features that can cater to the demand of their users. This also serves as the best tool for discounts and market tools. In short, a smart step to expand the client base at a lower expense.

10 brilliant AI-Based On-Demand App Ideas For Startups

AI-Based On-demand homemade medicinal solution app

Many among us still believe in granny's homemade remedies. It is not any simply the case if you have your ancestors with you or not. If you are pro in developing such precious remedies. Then you need an adept mobile app development company. They will be employed with experts who have immense knowledge in developing such apps. They can instantly understand your app idea and transform it into a reliable and practical solution.

Nevertheless, you must ensure that you showcase the feature wherein it specifies ancestral remedies

Your app must provide proper medication. It should be based upon the age, symptoms, and location of the user. You can add the option "Call the Doctor" button so that the user can reach you in case of an emergency.

Now with the help of AI, you can present the diagnosis process and homemade medicine development stage. There are numerous other functionalities that you can implement. It includes personalized medicine, care, etc.

You can use the algorithms of AI to analyze large data. This will include the health records that are saved electronically.

AI-Based On-demand food and grocery apps

This is one of the brilliant app ideas that can marvel in 2021. Implementing the functionality of AI and voice command will be another advantage. During the wave of COVID-19, there is only one industry that saw a major shift- the grocery and food delivery industry.

People were restricted to maintain social distance. They were asked to quarantine themselves and maintain social distancing. In short, it has totally influenced traditional shopping.


Source: Statista

People started depending on these apps for their essential needs. Yes, it was true that people believed in going in person to purchase groceries. But everything changed. People have now started relying more on these apps. They saw the convenience, security, and ease of using this technology.

If you are in this department you can hire an Android app development company with relevant experience. Android apps are prominent in the market as the majority of people are using this operating system. The development team will incorporate AI strategically. This can help you to reach the target audience quickly.

You can make it simpler for your user by implementing convenient and easier voice search commands. By doing so you can target your physically disabled or older audience.

For example, the older person will generally find it difficult to search for their requirements. On the other hand, if you place the voice command functionality. The user can easily manage things.

AI-Based On-demand apps for e-learning 

During this pandemic time, many students faced trouble. As they find trouble in reaching their teachers or lecturers to get their doubts cleared. Many students are facing difficulty doing their day to day tasks.

Even though this app gained prominence way before the COVID-19 pandemic hit town. But now this specific sector is attaining heights.

3. AI-Based On-demand apps for e-learning- Source: Global Market Insight

So, whether it's about taking help for homework, reviewing recent SATs. There are numerous sites nowadays that are offering support. Presently, some sites even offer 24/ 7 superior tutoring services.

Now with the evolution of AI, things have changed drastically. It has totally changed the concept of how the user can search, read, or write the text. The students can quickly find solutions to their problems using this exclusive technology. AI will show the results by searching via every possible site.

AI-Based On-demand apps for Matrimony and dating

Finding a soulmate is literally a daunting task. You must have the right strategies to find your soulmates.

You can term those times as black and white era when you had to approach middlemen to get the perfect match. Now people are fully digitized. They are relying on sites such as dating and match-fixing apps.

This niche has become big business thanks to the revolution of mobile apps. These services can only be handled via algorithms. The algorithm will analyze the personality tests, preferences, etc. They will generate a lot of profits and attain you a reputation in the market. You can get Android andiOS app development servicesfrom a leading development company.

Even though this niche is highly saturated, the developer will help you to explore new streams.  They will develop a widespread on-demand app with AI. It will help you to coach from the recommendation of profiles.

This technology will retrieve the data of the user automatically from social media networks. It will then raise the suggestion to the user that displays similarities.

These types of apps will allow the user to rank over other users. The user can share their interests, comments, attractions, etc., on the platform. So, now the users who rank each other with similar interests or comments will be notified.

AI-Based On-demand apps for trip planning

Holidays and trips are fun. But planning the entire thing is not all. What if you get a mobile app that can manage everything just for you? Won't you take the privilege? You will!!

These apps can buffer you with budgets, transport, site seeing places, restaurants, hotels, local guides, etc. A smart move can save you from being duped or cheated.

These apps can help your business to record the bills, manage invoices, determine the imperial factor, etc.

Source: Spaceo

AI-Based On-demand video streaming apps

Apps such as Amazon Prime and Netflix are the titans of this development. If you have any such idea then make sure you introduce multiple categories to your business app. Make sure that you offer a great UX experience for your users.

Mind the color palettes that you would be implementing in your app. It should be related to your content. Your app should quickly be in action as soon as the client approaches.  As slow page loads can end you losing your potential user.

With annual or monthly plans you can quickly hit the show. For this, you can hire a mobile app developer. They will develop your amazing app idea into a refined solution.

AI-Based On-demand real estate apps

Most businesses that are dealing with AI are relatively new in the market. They are still experimenting with this technology. The Healthcare sector is thoroughly enjoying AI.

This niche is far behind other domains. However, if you are from this sector, you must take a glimpse of the proxy sector. You can see how this technology has been leveraged to solve the queries that go around in real estate. AI  can help in developing automation systems. Appfolio and  VTS are some examples of this niche.

AI-Based On-demand apps for the retail sector

If we talk about the retail domain there are plenty of functionalities and operations that must be addressed quickly. Here AI with ML can make the process much simpler and quicker. You can actively do your business with your chin up by employing these technologies. It can manage your work without any errors.

AI will show the suggestion to the user. How? They will check the behavior patterns of the users. On the basis of that, they will display the suggestions.


Source: Markets and Markets

So,  you have plenty of space to explore. So, make the move now and ideate your ideas to digital solutions.

AI-Based On-demand apps for pet grooming service

These apps are quite popular among pet parents. As the risk of the COVID-19 pandemic rose, pet parents were also tense about their furry babies.

This on-demand app can bring a relaxing aura for furries directly to their homes. The users can get connected with the qualified professionals

Is it a wise idea to invest in such apps?

Yes, it is…!! The families can go their way beyond to keep their companions pampered and healthy.

AI-Based On-demand apps for interior designing

It's true that VR and AR are the real gamers for interior designing. Adding AI one can manage and style their home.

With 3D, your user can decorate and check their home virtually. For example, they need to buy wall decor. They can check the product virtually at their home (if it is looking good or not).

In a nutshell!!

No matter whatever ideas you choose for investment. The success lies with the development team who will embed all the development process.

There have been cases where top-end mobiles have failed and the simple app took the league. The hits and failures lure potential clients. So, make your move smartly in hiring a mobile app development company.

Author's bio

The author is a mobile app developer at MobileCoderz, the leading mobile app development company. He has helped many businesses to establish their business in the digital world. In his free time, he loves spending time with his friends and enjoys traveling.
Browse by Category