Useful tips for printing large posters in A1 and A2 sizes
Taking designs from your screen to the real world can be challenging. We are that used to everything being digital and virtual that at times we forget how to prepare our materials for print.
If you are planning on doing a run of poster designs for a campaign, the recommendations below might help you. Follow the below tips and you will soon be poster printing with success and confidence.
Many of us are already aware of the benefits of poster printing. Whether for use as business or to promote an event, posters are a very efficient way of generating an impact without investing too much. Some of the most common sizes for small format posters are A2, A3 and A4, and for larger ones A1 and even A0.
Let's look at the A1 size. Although it's not the largest poster in the "A" scale, A1 is large enough to make a strong impact without being overwhelmed by the smaller sizes like A3 or even A2. Large enough to display a few sentences of readable text from a distance and a graphic or two, A1 is a great alternative to A0 if your design is limited on space.
You can print an A1 poster on a paper of your choice, from standard to premium. Utilising latest high-quality equipment and techniques, you can print a poster on a choice of matt, satin or gloss finish according to your requirements. In case you do not want to go to an expert provider, or if you want to try and practice running with your own design, you will definitely need the right printer.
Use CMYK
If you are creating your own designs and are intending to take these to a professional printing shop, then e sure you are working with CMYK colour space, and not RGB. Within Photoshop you can switch to this mode in a very simple manner via 'Image > Mode > CMYK colour'. This will give you a more accurate representation of how your colours will print.
Defining the brief
Before even beginning the poster project, you need to understand it's purpose. Once the poster is placed in the intended location, what exactly are you expecting to achieve? For mot people who create a poster this will be a promotion of a service or product, while for others it could actually be the announcement of a specific event, or it could also be a safety poster to raise awareness within an office or workspace. By defining what you are intending to get out of your poster, you will definitely be in a better position to brief your designer providing them with a better opportunity to produce the ideal poster.
Finding the perfect poster printing provider
Different printing providers have different areas of expertise, so you will need to do your homework and get personal recommendations, and specific for the type of poster you need. A professional printing provider will be able to offer a much more competitive A1 print cost per unit when managing and delivering large volumes, this is why outsourcing your print jobs to an experienced expert will also be more cost-efficient.
A1 poster finishes
Matte Coated A1 Paper: a non-reflective flat white A1 paper. It's similar to the standard type of home paper most of us are used to. It is much thicker than the standard paper that is coated in special white finish to help the poster look brighter and stand out.
Satin Coated A1 Paper: a slightly reflective premium A1 photo paper. It has a slight texture and will make your poster shine slightly. It won't reflect as much as Gloss Coated Paper and thus it will be easy to read under bright lit lights. This is highly recommended for a professional outcome and look.
Posters have been a very popular method when it comes to promoting events, products and services for decades but are they still truly effective? Today's businesses have endless options to advertise and market their products and services. As well as offline strategies, the rise of digital media has led many companies to incorporate online channels into their marketing mix and strategy. Although p¡online advertising can be effective in different ways, it really lacks many of the benefits associated with offline methods and tangible advertising. Posters actually have the potential to become iconic and one of the top offline marketing strategies.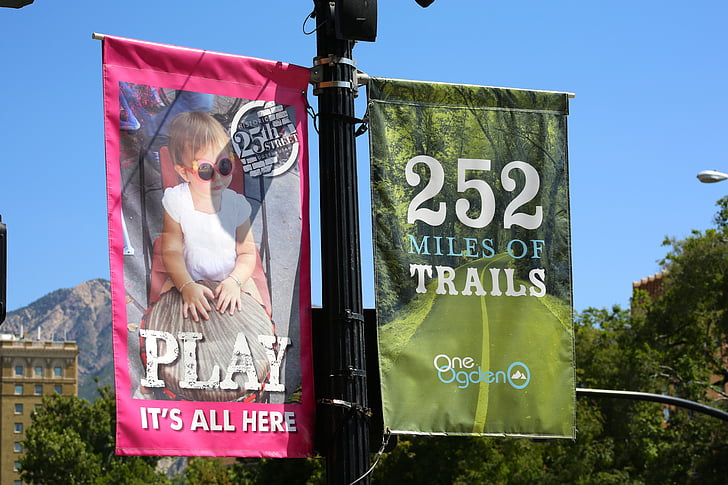 Keep in mind that marketing posters can help you reach new customers, buyers or promote your firm's new services or products. This is a truly smart way to get some extra exposure for your firm's brand. Posters are really beneficial because you can place them in different spots and places. For instance, hang them up at conventions, office lobbies, conventions, campuses, events, store fronts or any other spot where potential customers might see them. This is a truly great way to increase the effectiveness of your marketing campaign.
Browse by Category