Website CTA: The Best Call-to-Actions for Website Design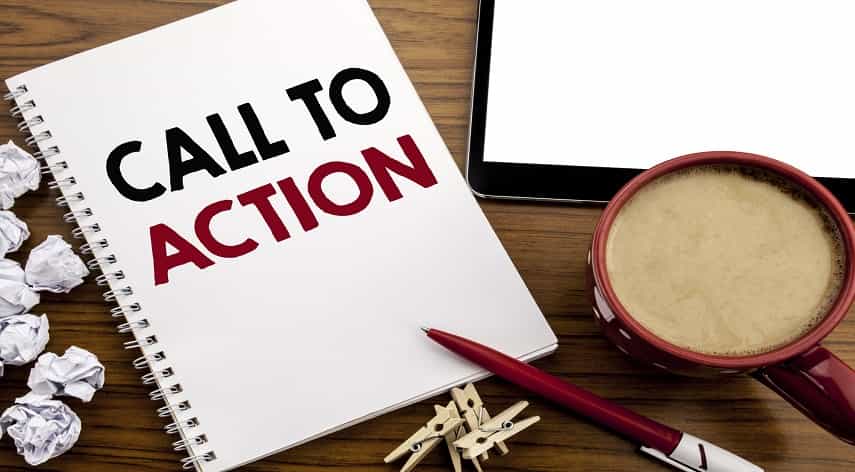 Do you want to boost your website's conversion rates?
A good call to action (or CTA) will help you turn visitors into customers. CTAs are essential for effective marketing. They show visitors what to do next on a website.
They're not hard to make, but many entrepreneurs overlook them. You need a website CTA on every page of a website design. It should embody everything in the design, including the call to action and the ultimate goal.
See below for several types of CTAs that work in all marketing scenarios.
Sign Up
Many types of call-to-actions (CTA) can be used to increase website sign-up rate. A basic CTA consists of a text link that takes users to your sign-up page. This CTA is often placed in the navigation menu or as a main homepage link.
These CTAs are generally more successful at getting users to take action than the basic text links. You can also use color, design elements, and interactive features such as opt-in forms to make the sign-up process more enticing.
Subscribe
When it comes to web design, a call to action is very important. These calls to action can help direct viewers to complete an action such as subscribing or buying a product or service. An effective call to action should be easy to read, create a sense of urgency, and be relevant to the viewer.
In terms of subscribing, there are several types of call to actions that can be used. One popular one is to provide a button that allows the user to sign up for the subscription easily. Alternatively, a text link that highlights subscription options can be used.
Get Started
A "Get Started" Call-to-Action (CTA) is the cornerstone of website design and user engagement. This type of CTA usually involves a short, simple phrase that encourages visitors to take the desired action, such as sign up for a newsletter, or purchase a product or service. Get Started CTA's are often prominently displayed within the page content and can be buttons, images, or text links.
This type of CTA aims to make it easy and inviting for visitors to continue on the desired journey. Get Started CTA's can be highly customized, such as utilizing the brand's color palette and personalized icons to add visual appeal. Further, they can be made interactive by adding an animation when the CTA is hovered over.
Learn More
"Learn More" CTAs are an excellent tool for attracting more leads and informing visitors about products and services. When used strategically, "Learn More" CTAs have been known to decrease bounce rates and increase leads. These CTAs direct website visitors to content that provides more detailed information about products and services.
Additionally, "Learn More" CTAs provide the opportunity to learn more about the topic and make informed decisions. It creates trust and encourages visitors to take further action. With the right placement and phrasing, "Learn More" CTAs can be incredibly effective for website design.
Learn more about this by visiting https://www.jceseo.com/seo-services/.
Explore Website CTA Today
In conclusion, website design requires effective call-to-actions that encourage visitors to take action. By understanding the different types of website CTAs and the goals they can help achieve, you will be able to create effective button or link designs that offer visitors a clear and informative call-to-action.
So start developing your CTAs today and make your website an effective tool for your business! Try it now!
Find this post helpful? Check out blog for more!
Browse by Category