What are the Best T-shirt Printing Methods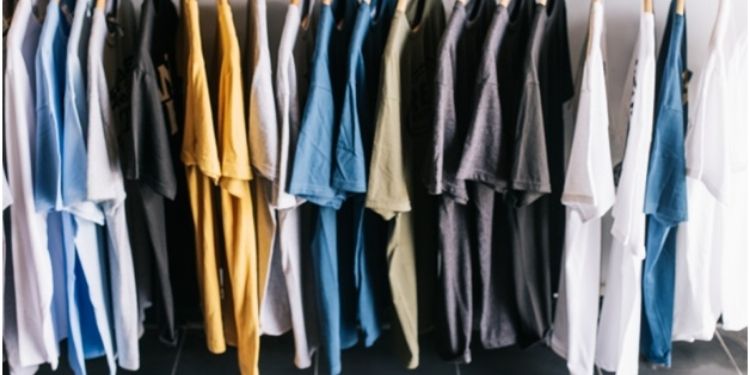 Do you have a series of designs that can become a new trend for specific age-gender clothing but don't know how to print them?
Maybe now is the time that you should consider designing and printing your shirts. It might sound complex if you plan on doing just one shirt. But, if this is something that you want to pursue for a longer period, or if you want to start a business, you will need a guide on a few things. Investing in t-shirt design software is the best you can do for creating your own designs using different graphics, colors, and whatnot. So, let us start with the second thing you should think about after writing down your requirements. Check out some of the main types of t-shirt printing methods.
Factor to Check before Choosing

Depending on your needs, specification, and budget, you can choose a method that will meet your requirements and ensure the best long-lasting quality.
Here are some of the factors to take into consideration before pinning one printing method.
Compatibility with Different Fabrics
Not every method works great for all fabrics. Each method has a specified type of fabric, and it is always advisable to check them in advance.
If you want to print thousands of shirts as soon as possible, you should not choose a slow method. Usually, it is clear whether one option is suitable for single or mass production. You just need to check it out accordingly.
The cost of printing can vary dramatically. There are economic options for those with a tight budget, and there are also advanced options for people having a high budget. Even if you want to start using some of the methods at home, you should count the price of additional equipment and supplies.
Choose your method according to your budget and requirements.
Methods for T-shirt Printing
Screen Printing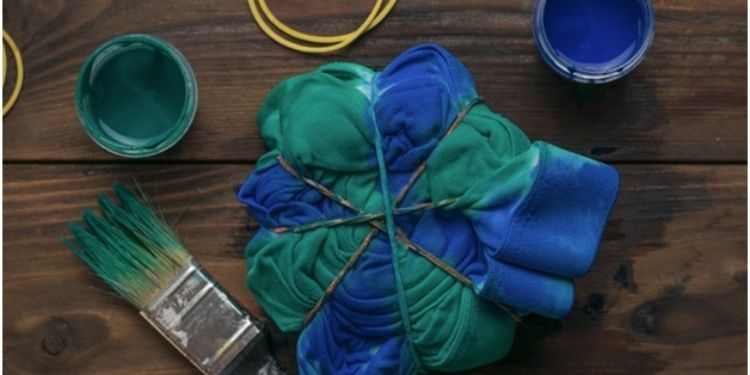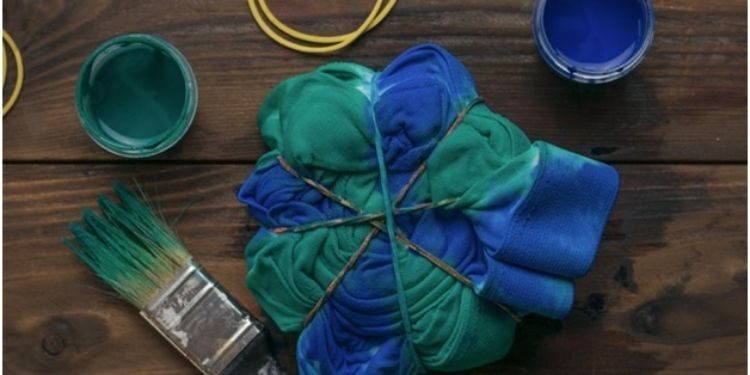 That printed shirt in your cupboard, which looks as new as the first day then it was probably made with screen printing. This method is also known as silkscreen printing. Many professionals rely on this method for its guaranteed clean design replication that also comes with long-lasting capabilities.
How it Works
First of all, you will need a stencil or a template that you can use. Secondly, you will need a mesh that will hold your stencil. The mesh is made of synthetic materials like nylon. So, before the printing starts, the mesh has to go through a pre-process. And the goal here is to get a clean area in the mesh which has designs of the same type.
Afterward, you have to spill the ink all over the mesh and press it with a squeegee. You need to make sure that the entire area is equally covered. This process ensures that your design replicates on the cloth. You don't need to worry if there is some excess ink, as you can wipe that away.
Let it dry after you remove the screen and enjoy your design.
Who can use this
This method surely gives high-quality results. it is not suitable for all types of printing. It comes as the best choice if you want to produce a large amount of the same shirts as you can use the stencil as many times as you want to. Usually, big companies rely on this method for the mass production of shirts.
This method is best for one color per screen. You can also print in multicolor through this, but if you want more complex designs, this might not be the best option.
Pros
Guarantees high quality
Durable
Ideal for large quantities
Cons
Too complicated for small quantities
Not the best for complex designs
Not handy for manual usage
It can be a bit more costly
Dye Printing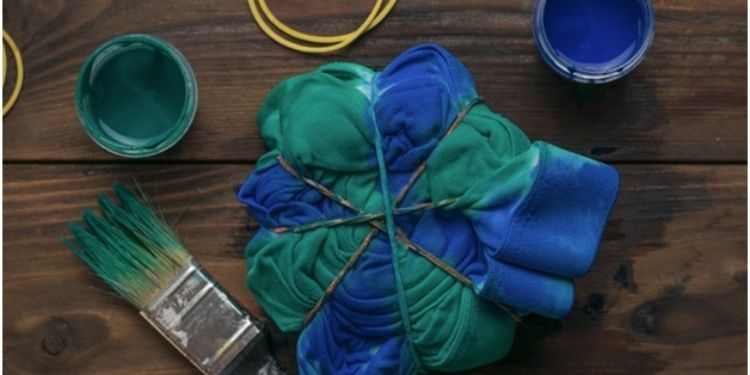 This method works great for big and complex designs. You should use this method for light fabrics. It gives the best results on polyester fabrics. The last thing you want to do with this method would be to apply it to a cotton shirt as the results will be terrible.
How it Works
Firstly, you need a special liquid type of dye for this method. You need to apply the dye on a transfer paper. Once it gets dry completely, you can use heat and pressure for the sublimation.
Unlike screen printing, here you're dying the fabric directly, not just printing on top of it.
Who is it for
This is one of the best types of t-shirt printing if you want to print an entire shirt. This stands as a good option if you have a unique multicolor design.
Pros
Great for large designs
Suitable for unlimited colors and patterns
Durable
Cons
Works only on light fabrics
Pricey if utilized for a minimum quantity
It doesn't cover all parts of the t-shirt like armpits or side seams
Direct To Garment (DTG) Technology
Direct To Garment is another great method if you want to experiment with your shirts with your creative design ideas. This method is still new in the printing industry.
It gives great results, especially with complex designs. There are no thick design layers on the t-shirt, and you can enjoy its soft touch. You can use DTG at home, but you need to have the basic skills and necessary equipment.
How it Works
Just like in paper printing, where you insert a paper in the printer and then apply the ink on it to get the final result. And it is the same with shirts too.
In order to use this method, you need a DTG printer with ink. Also, this type of printer can be a bit costly if you want to use it at home for only a few shirts. Make sure that you buy a high-quality printer because otherwise, you can end up with low design resolutions.
And if you are planning to design on dark-colored fabrics, then you should know that it won't look that good. Because the ink is thin, and it won't look good on darker shirts.
Who can use this
If you wish to start designing your own clothes and want to do it for a while, then a DTG printer is a good investment. You can use it for different designs too. Also, it's not too difficult to use even if you are new at this.
Pros
Simple to use
Good for complex designs
Soft finish
Easy to switch designs
Cons
High initial investment
Take more time to produce in big quantities
Less durable designs
Heat Press Printing
Heat press printing works similarly to dye printing, with minute differences. It is more suitable for smaller quantities of t-shirts. If you want to experiment with your own t-shirt, this is an easy way to do it.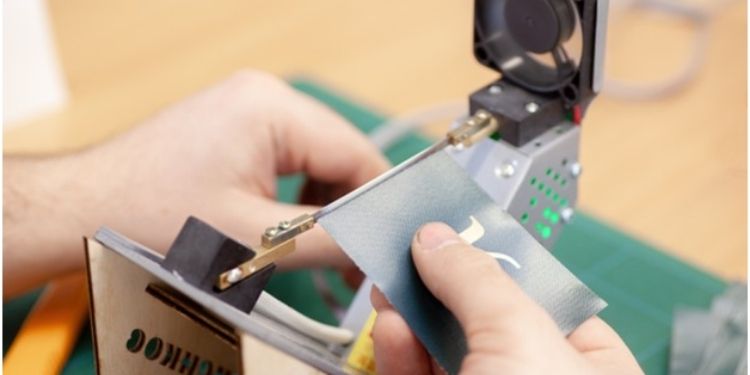 One of its main benefits includes replicating highly complex designs too. The final result you get after using this method is a soft shirt with a clean, vivid, and durable design. It gives you the option to use any colors for the desired outcome.
How it Works
The essential component here is transfer paper. Once the design prints on the paper, you can apply heat and pressure to replicate it on the shirt. Once this is done, you have to remove the transfer paper and strip off the excess dye.
Who can use it
It is useful for home production. It is also not limited in design, and the quality remains high for all designs. This one works best on lighter fabrics. It is not suitable for fabrics that have low heat sensitivity.
Pros
An economical method for small quantities
It is simple to use
Great for home production
High-quality reproductions
Durable
Cons
It doesn't suit dark materials
It cannot be used on shirts that are sensitive to high heat
It takes longer to print
Vinyl Cutting Method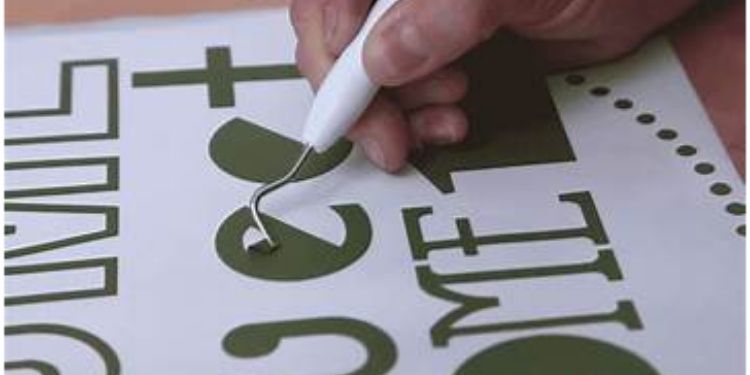 Just as the name suggests, the main focus here is on the cutting process. This method includes very precise cutting of material. It works well for small and big quantities both. However, it is mainly used to print small designs such as logos. And you may often find shirts made with this method in the sports industry or any in any company uniforms.
How it Works
Firstly, you use a professional CAD cutter to tailor the design that you want. To transfer it to the shirt, you will have to apply the heat press method. And since you will be using the vinyl cutting machine, you can experiment with different colors.
The main reason why this is used for small designs is that the shirt loses its flexibility once you apply the design.
Who can use it
This is one of the best alternatives to screen printing for producing in mass quantities. You need special equipment for printing. While here, it is the professional CAD cutter used to make all of the patterns.
Pros
Works well with small and large quantities both
Broad-spectrum of available colors and designs
Durable
No cracking of the design
Cons
Requires special CAD cutter
Suitable for only small designs
Reduces the flexibility of the shirt after applied
Inking it Off
Modern technology brought us a variety of t-shirt printing options. Most of the methods ensure high-quality production of the design. Ensure that you check whether the color and the fabric of your t-shirt are compatible with a particular printing method. Even the purpose and quantity of printing matter. These factors will affect the quality and the end result. Once you have listed your requirements, you can choose any of the above-mentioned printing methods to play with the spectrum of colors on your choice of fabrics.
Summary:
The spectrum of colors is fun to experiment with if the results are as clean as you thought, right? And it is possible when you invest in a suitable printing method. Also, to help you with that, we got a guide on the types of printing methods available.
Author Bio: Mr. Pratik Shah is Creative Head of Brush Your Ideas, a Web-to-Print technology solution offering custom product design software and Web-to-Print Storefront Solutions. He has been giving his valuable tips and suggestions about T-shirt Designer Software.
Browse by Category