What Are The Different Types Of Fixed Deposits?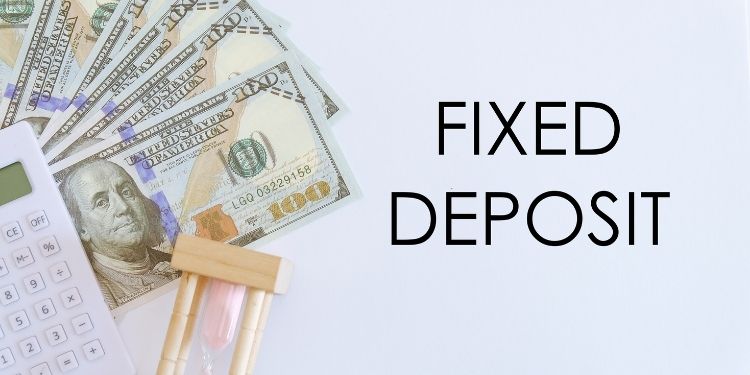 Simple and secure way to increase your wealth over time, Fixed Deposit (FD) is offered at a pre-defined interest rate by the banks corresponding to the tenure with a fixed maturity value. Considered as one of the most efficient financial schemes around the world to grow your money, FDs also come with tax exemption, easy liquidation, and a quick loan facility. However, there are numerous kinds of fixed deposits available in the market adhering to different sections of people in society. Hence, one must be aware of various types of FDs to reap maximum benefits upon investing their surplus funds. 
Scroll down to know about the different types of fixed deposits.
It is a standard type of fixed deposit, wherein the investor deposits the money with a bank for a fixed tenure to gain interest. While the offered interest rate is higher as compared to savings bank account, the depositor may have to pay a penalty fee if they choose to withdraw the funds before the maturity date for any reason.
A normal fixed deposit can be further divided into the following two categories:
When the interest is compounded over time and paid to the depositor along with the principal amount upon completion of the tenure, it is called a cumulative FD. Ideal for investors who wish to reap long-term investment benefits, cumulative FDs accumulate more interest than non-cumulative FDs.
When the depositor wants to receive the interest on a monthly, quarterly, or annual basis, it is known as a non-cumulative FD. Usually preferred by retired individuals to handle fixed monthly expenditures, such a fixed deposit provides a lower maturity value in comparison to a cumulative FD.
Senior Citizen's Fixed Deposit
Applicable only for people aged 60 years or above, such an FD account is similar to a normal FD but with a slightly higher rate of interest than usual. The FD interest rates on such schemes are 0.25% to 0.65% higher than the standard rates to help elderly citizens cope with expenses.
Tax-Savings Fixed Deposit
Availed solely for the purpose of tax savings, such a fixed deposit offers a tax exemption to depositors for on investment of a principal amount up to INR 1.5 lakhs in a year. This FD comes with a lock-in period of 5 years and the investor is not allowed to withdraw the money until the tenure is over.
NRI Fixed Deposits
A fixed deposit for NRIs can be classified into two categories:
Such a fixed deposit is used to invest the earnings generated in India by an NRI. The funds could be generated through various avenues such as rent, pension, and dividends.
The entire interest accumulated in an NRO fixed deposit along with a certain principal amount deposited can be fully repatriated across the globe by the account holder.
This type of FD is availed by an NRI to invest their earnings that originated in a foreign denomination through any source. 
The entire interest, as well as the principal amount, is completely repatriable by the account holder in an NRE fixed deposit.
Browse by Category