What Should I Be Looking For When Choosing A Podiatry EMR?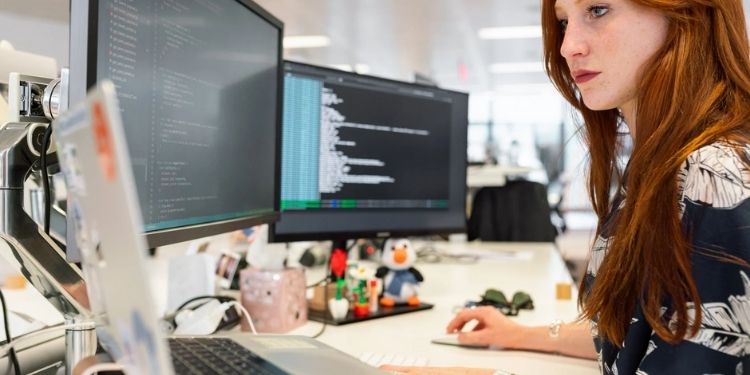 You may be a podiatrist or someone working at a podiatry practice, looking for an EMR. Whether you are looking for the first EMR for your practice, or are hoping to switch. Either way, you need to find an EMR that can fit into your needs as a podiatry practice. We have compiled common features appreciated by podiatry EMR reviews for you to look out for.
The best podiatry EMR will have all of these features and more. This will enable you to carry out your work in an effective manner. Ultimately, EMR is meant to help you organize your work and update your workflow. So, let's start by highlighting the importance of being selective when choosing an EMR.
The Importance of Choosing the Right Podiatry EMR
There are so many options for EMR out there, that it can be quite overwhelming to choose from a list of EMR. It may therefore be more practical to understand what is needed from an EMR. By understanding the criteria that are set when choosing an EMR for podiatry, you can make a decision. There are many criteria and yours may differ based on your practice.
For example, it may be a good rule of thumb to choose software specifically built for podiatry practices. For one, you will be able to find many relevant podiatry EMR reviews to inform your choice. You will also have access to tools that were created with your needs in mind. You can also look for software created for a similar subspecialty that is adaptable.
Because this software will be custom-created to match the unique needs of your practice, it can be a good choice. However, many of the best podiatry EMR will actually have special modules or templates for podiatry practices. Ultimately, it depends on you, and what you seek from the software and your practice.
Imaging Requirements of a Podiatry EMR
As a podiatrist, you may be extremely familiar with the use of imaging, especially as a form of testing or diagnosis. The EMR that you use has to be able to safely store and process images. The EMR should be able to integrate and store images taken via X-rays, MRI, CT, or ultrasound scans. Similarly, it is imperative that the software be able to analyze them.
Part of your job as a doctor is to make sure patients understand procedures and ailments. Therefore, you may rely on images to illustrate these procedures. The software should be able to show these images and allow you to edit them to add information. This is extremely important so patients have an in-depth understanding of their treatment plans.
Template Information In EMR For Podiatry
Even when using a specialized podiatry EMR, you will not be able to work if there is no customization. The software that has the best podiatry EMR reviews often has the ability to provide various templates. These can be used to cover various procedures and forms that are specific to podiatry. The more varied the templates are, the better.
Some EMR will also allow you to customize templates and change what fields they include. You can choose what information is kept in and what is not. This way, you can keep in all information needed in a regulatory context. You can also go more in-depth and understand more information collected by patients.
Some of the best podiatry EMR will include templates for common procedures and patient complaints. These include complaints such as fractures, bunions, ulcers, ingrown nails, pains, and gout.
Practice Requirements For Podiatry EMR Software
When you are looking for podiatry EMR, you also need to consider the practice itself. For example, it's a good idea to consider the size of the practice. Some can be built for small-scale independent practices. These are often suited to a smaller staff and are affordable. Other EMR is built for larger practices and include other options.
You can also consider the kind of software you need. You can have the software installed on a server on-site at the practice. Alternatively, the software can be installed on a cloud server. This can then be accessed through a connection to the Internet. They each have their pros and cons but cloud-based EMR use has increased during the COVID-19 pandemic.
One of the other things to keep in mind is how certified the software is. The certifications you need depend on the kind of practice you have. For example, you need to make sure that the software is certified by ONC-ATCB. This will help make sure that the software is up to the standard. You can also make sure you are meeting meaningful use requirements.
Software with excellent podiatry EMR reviews will be able to work with these practice requirements. They will also be regularly updating with changes to regulations.
What Features Make Podiatry EMR Unique?
So, what makes podiatry EMR stand out? Well, the answer to this question can depend on a number of factors. However, there are certain things that you will need for podiatry EMR.
For example, you need to make sure your software facilitates the use of medical coding. The codes that you use will have to be specific to podiatry procedures and diagnoses. This will make it easier for you to comply with regulatory guidelines. As mentioned above, you should also have imaging compatibility so you can analyze and process diagnostic tests.
Additionally, having detailed diagrams of the areas of the foot can be crucial. This will aid you as you build patient education and awareness about their complaints.
Can I Choose Based on Podiatry EMR Reviews?
Choosing the right podiatry EMR may be tough. However, you can do some background research to make the right choice. A great place to start can be reading through podiatry EMR reviews. These help you see how other practices feel after using the software. It is also important to help you understand how well the software works in the podiatry setting.
Browse by Category