What Should You Know Before Renting a Luxury Car?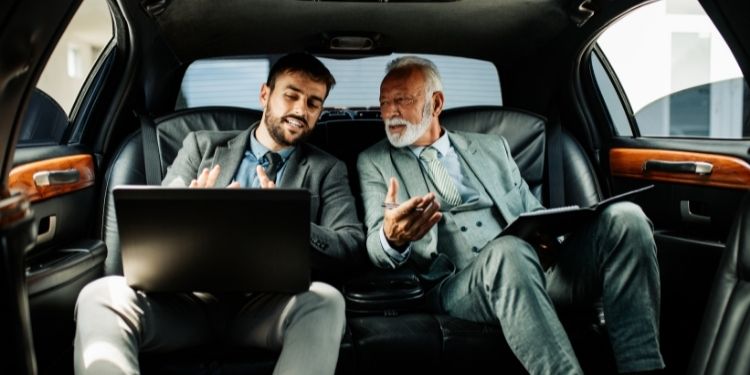 Luxury cars have been all the craze in developed countries like the UAE for quite some time. The country is known for its lavish living opportunities, luxury resorts, and tourist attractions. So, renting a luxury car is quite a common practice among its residents, as well as the foreigners who head to the region to make the most of their leisure time.
Honestly, driving to your workplace in a luxury car every day does not seem an ideal option. So, if you are only going to use such a pricey car once a year during your vacation, renting it is the much feasible and effective option you should essentially explore. However, it does not mean that you should just randomly rent any car from anywhere, but try to check a few points and make the right decision.
Not sure what you need to know before renting a luxury car? Keep reading this article, and you will get all your answers.
Top 6 Things to Consider Before Renting a Luxury Car
Who does not like to enjoy a luxury ride? No one! However, the issue is that not everyone can own luxury cars as they are too expensive. Even if you can afford to buy, you need to be prepared for costly maintenance. So, a much better, economical, and profitable alternative is renting luxury cars. If you are new to the concept, make sure to check a few essentials and set off on your luxury ride to enjoy your time.
Here are some of the major things that you need to consider before renting a luxury car.
1. Type of Car
The type of car is the most important thing you need to consider before renting a luxury car. It means that you should have a clear idea about your requirement like you want economy luxury cars or ultra-luxury cars. Some people prefer sports cars over other luxury cars and contact sportcar rental Dubai based dealers to get their hands on their favorite ones. Moreover, knowing the model and year can also help you rearrange your expectations and excitement.
2. Rental Duration
The next point to consider before renting a luxury car is to specify the rental duration. Most of the renters allow a duration of one day, a week, and even a month. If you are going on vacation, renting for a month is an ideal option. On the other hand, if you are celebrating a special occasion like a birthday or anniversary, then renting for a day can be enough to enjoy a grand ride.
3. Required Documents
One of the most crucial details you need to take care of while renting luxury cars is providing the required documents. The basic documents that the dealer or renter will need include the national identity and driving license. In case you are a foreigner, the list of documents can grow a bit longer as you will have to show your passport, visit visa, international driving permit, and native driving license too to be able to get your hands on the luxury or other rental cars.
4. Car Insurance
The next crucial point that you should essentially consider while renting a luxury car is checking the details of its insurance. If the car gets into an accident or gets stolen, you might have to pay a high price for it. So, make sure to review the policy of the renters in order to have a clear idea about the consequences. Moreover, examine the car thoroughly before signing a rental agreement, so you do not end up signing for an extortion scam.
5. Security Deposit
Another detail to consider before renting luxury cars is to educate yourself about the security deposit. The renters get a security deposit in cash or credit in order to secure their payment. Once you return the car, the bills will be adjusted, and the security deposit might be returned according to the policy of renters. However, if you have damaged a car or broken some rule, the fine may be deducted from the security deposit.
6. Car Pickup and Drop-off
The last and most crucial point that you need to know before renting a luxury car is the detail of car pickup and drop-off. If you end up getting a dealer who requires you to pick up the car and drop it off at their designated place, it can add to your hassle. Instead, you can contact luxury car rental Abu Dhabi based dealers and get the vehicle dropped off wherever you want and enjoy the pickup service from anywhere too.
Are you ready to rent your favorite luxury car?
Make sure you have all the necessary documents in your hand and have finalized your choice of the type of car and its model to avoid suffering from last-minute hassles. Contact the professional dealers or renters and make sure to enjoy a luxurious vacation, road trip, or the occasion for which you have been waiting for a long.
Rick Garnar
Hey there! I am Rick, a free-spirited traveller, explorer, and foodie. I travel the world while freelancing and blogging. Moreover, I share my best advice, travel hacks, experiences and tips to help you travel in style! Please do check my blogs and get in touch especially if you need a customised travel plan.
Browse by Category