7 Whiteboard Animation Software To Make Your Creation Awesome!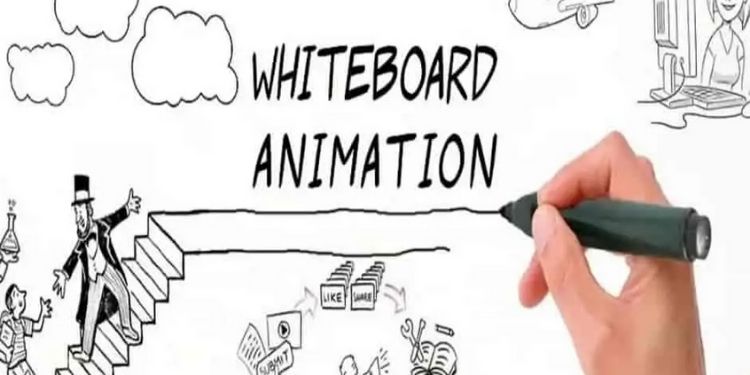 Before knowing about whiteboard animation software, we should first understand what is a whiteboard animation video?
A video that shows hand-drawing elements on a white background, with crisp yet often exaggerated graphics is called whiteboard animation video. The video starts at a very basic step and moves on, adding on steps and further information, making it easy to understand a complex idea broken down into steps. Whiteboard animations are best to explain flowcharts. Whiteboard animations are also the marketers' choice for advertising as well as explainer animations.
Why whiteboard animation videos?
Whiteboard animation videos offer more benefits than traditional videos. And here, some of the reasons why whiteboard animation videos appeal to a wide range of audiences. Here are some benefits you can expect from using a whiteboard animation video.
It is eye-catching and best suited for getting the audience's attention.
It is easy to remember.
It is best to pass a lot of information clearly and quickly.
It is versatile.
It has a higher rate of conversion.
It is mobile-friendly.
If you are looking for the best way to market your product or service, creating a whiteboard video is the best way to go.
The software helps a lot, by using the software you can easily create high-quality videos effortlessly. So, there are many free and paid software available in the market you can go through that according to your choice. But yeah, it can be difficult to you to choose the best one among them.
Don't worry!!!!
I m revealing some of the best software to put a particular effect on whiteboard animation.
1. Mango animate
Mango animate helps users to make complex messages in an easy and understanding way. Through this software, you can create a high-level animated video that will take your business to the next level. It provides lively animation effects, a free media library, a large selection of hand types, etc.
The cost of this tool is affordable and you can buy the pro version to utilize its wonderful features. It offers you to process video creation without any inconvenience.
2. Goanimate
Goanimate is an online whiteboard animation software for creating professional videos. It provides very good online features like weasel excitement, scripting, voice recording, and easy promotion on social media. The starting price of this software is rupees 2808 per month. This software is very easy to use so that users do not need to have any special knowledge of design or animation skills to use this software product. It is a cloud-based platform so that you can use it anywhere only just having a decent internet connection. It provides a feature to import the user's own content and offers a large collection of sounds, characters, backgrounds, and props customers can use.
3. Videoscribe
Videoscribe is especially popular for beginners as it lets you produce wonderful whiteboard animation videos easily and quickly. Its cost is very Less which is a very excellent thing about it. Just to create a video you need to only select the pre-built template, add text, images and that is it. It provides a large library of music and images for you to experiment with. Furthermore, you can also contact the support team 24/7.
4. Camtesia
It is the premium whiteboard animation video software that offers all that you need to come with stunning whiteboard animation videos. Camtasia provides a b range of customizable videos that includes outros, intros, and so on. There is a huge range of images photos videos with TechSmith subscriptions. It officer inbuilt functionalities like annotations, screen recorders, transitions, audio effects, and so on.
The starting cost of this software is $ 249. It is really worthy as we consider it one of the best Whiteboard animation software.
5. Explaindio
Explaindio has been able to win the hearts of its many customers. It provides features of full-motion video, HD capability, a large collection of audios, attractive themes, and so on. Anyone can utilize its 3D and 2D functionality regardless of their experience level.
6. Mysimpleshow
It is a great whiteboard animation software for corporations who are looking for an easy tool to create professional whiteboard animation videos. It offers templates for creating all sorts of business videos that include product promotion simple motivation videos employee training etc. Moreover, you can also create educational videos. It provides a lot of audio, graphics, images, and other things you need to create a whiteboard animation video.
7. Easy sketch
The easy sketch is a wonderful software with an easy-to-use drag and drops feature. It has a friendly user interface that makes whiteboard animation video creation fun and easy at the same time.
After you upload any video, this tool will automatically develop an opening scene with amazing effects for your live video.
You can draw, import sketches, music, images, and video in this software. It provides a library full of interactive media files. You can get access to its video analytic tool which helps you to improve your video as you go.
So, this was all about this blog you can also take help from our company The ESSENCE STUDIOS, we would love to help you. Good luck and keep going.
Browse by Category